Společnost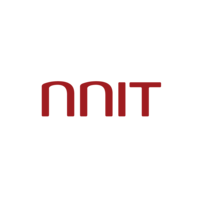 NNIT Czech Republic
Nabídka
Life Science Senior Clinical Data Manager to NNIT
About
NNIT is a leading provider of IT transformation services and solutions to international life sciences companies and for the Danish private and public sector.
Working in NNIT means being part of an international team with talented colleagues who all work the NNIT way.
Each and every day, more than 3,000 NNIT colleagues go to work globally towards a common goal to make a mark on business and society, by bringing digital transformation to life.
At NNIT, IT is not just IT.
For those at NNIT, working with IT, is to ensure that vital parts of our society are functional and developing in vital areas such as pharma production, banking, transportation and food supplies.
In short, they handle critical infrastructure across sectors and across countries. That is why making a mark means everything to NNIT.
Their values are not just phrases that were written down and hung up on a poster. They are alive in the offices around the world and embodied when meeting their customers and other stakeholders. NNIT are open and honest, value adding and conscience driven in every aspect.
At NNIT, independent thinking and individual responsibility is encouraged, allowing you to pave the way and make your mark in and with NNIT.
There are very few boring days with NNIT. There are fun days, busy days, inspiring days, suprising days and so forth. They are all part of everyday life at NNIT.
Job description
Life Science / Clinical Trial Processes / CRF Design / Programming of rules / Data Integrations
If you are looking for a non-typical Data Management job with focus on building forms and rules within EDC systems. To prepare EDC systems for ongoing study data migrations. Bringing best practice processes to the clinical landscape.The migration project prepares EDC systems on ongoing study data for migrations from Legacy EDC systems.In this role, you will work independently on building the forms for trials planned for migration. You will take the lead on responding to and resolving issues occurring during the build process. As a key member of the cross-functional project team, you will address design decisions and deliver clear communication and documentation for solution.
NNIT Life Science offers a unique opportunity to become a key member of our clinical community of practice. With focus on building solutions to customers across the world, NNIT offers vast development opportunities as part of a dedicated Clinical Delivery Team providing a combination of industry expertise and deep technical knowledge.
Your responsibilities as a Senior Clinical Data Manager
As Senior Clinical Data Manager, your primary task and responsibility will be to perform the study setup in the Veeva CDMS system to prepare for migration of data from a legacy EDC system in collaboration with programmers and migration specialists.
Study setup will be copied from the Legacy EDC study design. Primary responsibility is to build forms and program rules plus apply Study-Specific Components (E.g. Reports, Triggers, Workflows, Medical Coding) as according to study design and customer requirements.
The role will include the responsibility to identify any issues that could occur during setup and migration between systems. It is expected that you will be a key participant towards handling these potential issues when migrating the ongoing studies.
The Migration process is still new, and you have the responsibility to challenge best practices for setup and add value providing guidance how to achieve best practices for setting up studies with a root in Data Management and in alliance with the migration team.
You will support and help with creation of relevant training material and participate in the conduct of the training and education of clinical competences within the Clinical CDMS area.
What will you bring
You will have a 5+ year experience with build of forms and programming of rules within EDC systems. Experience with the Veeva CDMS system would be preferable. You have an in-depth understanding of the core clinical study processes and regulations and have a broad understanding of the current clinical landscape e.g. eTMF, CTMS, IVRS and CDMS.
It is important that you:
are technologically well grounded - probably having a bachelor's degree in Nature science, engineering, computer.
have work experience related to clinical databases, CDISC standards (SDTM and CT) and SQL.
are experienced in the Data Management and Clinical Trial setup Process from start to end.
are familiar with modern database and information system technologies.
are used to work in a GCP controlled environment.
have a strong customer centric approach and can understand and effectively communicate customer requirements and needs.
take pride in delivering on time and on budget while keeping the customers best interest in mind. 
are an ambitious team player that enjoy taking responsibility of your own assignments.
will have a flair for science, mathematics, or a related field.
have an analytical mindset with problem-solving skills.
have excellent written, oral, presentation and interpersonal communication skills.
NNIT Clinical in Life Science Technologies
As part of NNIT's Clinical team, you will be working together with more than 230 experienced professionals in a global setting - from Denmark to United States, from China to the Philippines – NNIT Life Science Technology Clinical team is responsible for the matching the customer business challenge with the optimal technologic solution followed by an efficient implementation.
NNIT is fully committed to its core values as an open and honest, value adding and conscious driven organization, and employees are expected to work with the customers best interest in mind, deliver on time and budget to the required quality standards.
#LI-PN1
Meet the team
This content is blocked
Youtube cookies are required to show you this content
Questions and answers about the offer
Přidat mezi oblíbené

Sdílet na Twitteru

Sdílet na Facebooku

Sdílet na LinkedInu
Vybrali jsme následující články, které by vás mohly zajímat
Inspirujte se tímto výběrem článků
Můžete na pohovoru říct "já nevím"?
Jakmile člověk místo dostane, už může klidně občas v práci přiznat, že něco neví. Ale na pohovoru je situace jiná, tam je uchazeč pod tlakem.