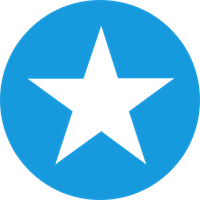 Mention
Fullstack Developer (PHP/JS) - H/F
Plný úvazek

 

Počáteční datum:

 

Paris

Možnost pracovat částečně z domova

> 3 roky
Společnost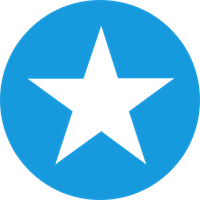 Mention
Nabídka
Fullstack Developer (PHP/JS) - H/F
Plný úvazek

 

Počáteční datum:

 

Paris

Možnost pracovat částečně z domova

> 3 roky
About
Mention
Mention changes the way companies monitor their online presence. Track your company name, brand, competitors, or industry trends for real-­time updates on any mentions online and on social networks. Take action to react, collaborate, and analyze your online presence. Mention is focused on helping companies of any size to know what's being said about their brand, competitors and industry.
Our values:
🙏 #OneTeam : We are nothing without each other. We support each other, celebrate individuality, and always move together.
🚀 #BeyondTheMoon : The possibilities are endless. We're ambitious, we want to lead, and we want to change the industry.
🤖 #HackToTheFuture : We build, test, improve, and scale - better, faster, & smarter. And when it's done, we do it again.
🔊 #ListenUp : We learn more from each other than the sound of our own voices. The more we listen, the more we learn.
💪 #Resilient : We're not afraid to fail; we're afraid of not trying. We learn from our mistakes and always come back stronger.
Benefits:
-Working with talented people (contributor to PHP) ✨
-Level-up every Friday* ✅
-Spotify subscription 🎸
-Lunch vouchers 🍕
-Healthcare insurance 🏥
-Many team events 🏝
-Remote friendly
*: Every friday afternoon is dedicaded to your technical watch.
The team
Mention tech team is composed of 10 people (developer, data-scientist, (dev)ops), based in Paris.
We are a group of person with different background aiming to thrive in the technical world.
Job description
We are looking for an experienced Full-stack Developer on PHP or Javascript.
At its core, Mention is a PHP/Symfony application, a public API used by our apps, and Go/Python services (Crawling, Data analysis, Network or I/O related).
We are using MySQL, Elastic Search, Redis, Kafka. We use Git, we do pull requests and code reviews.
As a Fullstack Developer you'll be able to work, and learn to work, on all of this.
Some example of what you could do and learn:
Front
Create powerful visualizations for our customizable dashboards
Work on the user interfaces of our products
Improve our development workflow
Build a consistent ecosystem with different Web products
Back
Crawling daily millions of data from different sources
Refactoring and improving crawlers and keyword matchers
Improving overall user experience and adding new generic features
Monitoring that everything is working fine
Stack
This is the stack that we work with, you don't have to know it all:
PHP (7.4) / Symfony (3.4)
Javascript / ReactJS
REST/GraphQL API
Go/Python services (Crawling, Data analysis, Network or I/O related)
MySQL, Elastic Search, Redis, Kafka
PHPStan, Flow, GitHub
Redux / Relay
Miscellaneous
DDD, Hexagonal, Aggregates
BDD (Behat / Gherkin)
CI/CD pipeline
Single-page application
Agile methodologies
Preferred experience
Overall we are searching for someone that has learned and wants to keep learning.
It is important for us that you know how basic things work. Some example are: HTTP, data structure, API, Big O notation. In the meantime, we do not expect you to know everything. But we are expecting that you want to keep learning. And having an open mind helps a lot.
In summary we are searching for someone with:
Understanding of how basic things are working
An open mind
Knowing either PHP or Javascript
If you recognize yourself, please don't hesitate to contact us :).
Meet the team
This content is blocked
Youtube cookies are required to show you this content
Questions and answers about the offer
Přidat mezi oblíbené

Sdílet na Twitteru

Sdílet na Facebooku

Sdílet na LinkedInu