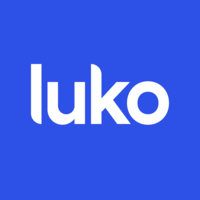 Luko
Partnership & Sales Developer Intern
Stáž

 

Paris

Možnost pracovat příležitostně z domova

Magisterský stupeň vzdělání

< 6 měsíců
Společnost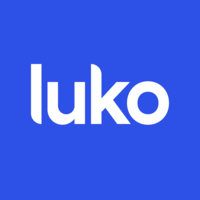 Luko
Artificial Intelligence / Machine Learning, FinTech/InsurTech

Od 50 do 250 zaměstnanců
Nabídka
Partnership & Sales Developer Intern
Stáž

 

Paris

Možnost pracovat příležitostně z domova

Magisterský stupeň vzdělání

< 6 měsíců
Tato pozice byla obsazena!
Qui sont-ils ?
Luko est l'assurance qui connaît la croissance la plus forte en Europe et la première néo-assurance en France.
La mission de Luko est simple : transformer un secteur perçu comme un mal nécessaire en un service qui protège réellement.
Au-delà de la protection des individus, l'assurance doit être au service de la société : elle doit être un allié de la planète et de ses enjeux environnementaux.
Nous pensons que l'assurance doit être simple, transparente et utile.
Notre obsession ? Offrir une expérience incroyable à nos assurés. Luko ne se contente pas d'assurer : nous travaillons sur la prévention. Nous construisons les meilleures technologies alimentées par l'IA afin de prévenir les sinistres chez nos assurés.
En trois ans, nous avons convaincu plus de 300 000 utilisateurs de nous faire confiance. Nous sommes soutenus par quelques-uns des plus grands fonds de capital-risque (EQT Ventures, Accel, Founders Fund, Speed Invest, Xavier Niel, etc.) et avons levé plus de 70 millions d'euros en séries A et B.
Nous sommes une équipe de plus de 220 talents ambitieux et créatifs désireux de réinventer une industrie entière. Nous recherchons d'autres talents motivés et qui souhaitent avoir de l'impact afin de développer Luko en Europe. Nous nous engageons pour l'égalité d'accès à l'emploi, l'inclusion et la diversité au sein des équipes.
Êtes-vous prêt à rejoindre notre aventure ?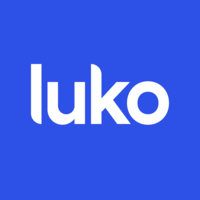 Visiter le profil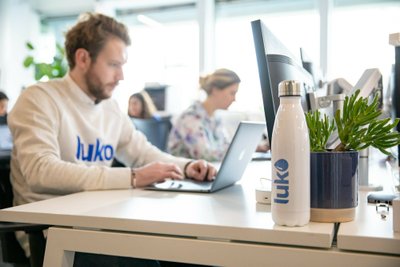 Rencontrez Constance, VP Growth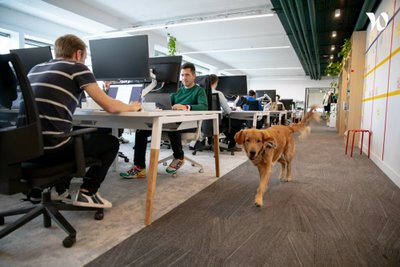 Rencontrez Daria, Junior Product Manager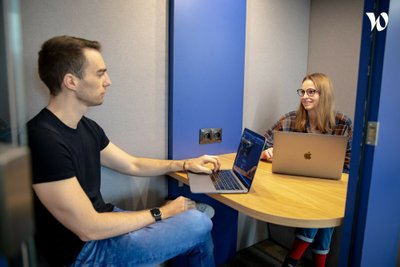 Descriptif du poste
 Luko is the fastest growing Insurance in Europe and France's #1 Neo Insurance.
Today, Luko's mission seems obvious: to transform insurance from an industry perceived as a necessary evil to a service that truly protects.
Beyond the protection of individuals, insurance must serve society. It should be an ally to the planet and to its environmental issues.
We believe that insurance must be simple, transparent and useful.
Our obsession? Delivering an incredible insuree experience. Luko is not just about insuring, but also about preventing issues. We are building the best AI-powered technologies to avoid accidents in every European home.
In 5 years, we have convinced over 300 000 users to trust us. We are backed by some of the most incredible VCs (EQT Ventures, Accel, Founders Fund, Speed Invest, Xavier Niel, etc.) and raised more than 70M€ in Series A & B.
We are a team of 200+ ambitious & creative talents eager to reinvent an entire industry. We are looking for other impact-driven talents to scale Luko across Europe. We are committed to equal access to employment, inclusion and diversity within the teams.
Are you ready to join our journey?
At Luko, Lukooms' forces are divided into 5 tribes, set up in a product-based organisation. Each tribe constitutes several cross-functional squads (product + engineering + design) and executes towards its own roadmap for customer and business impact.
User Acquisition tribe focuses on Luko's growth via the acquisition of new customers
Moment of Truth tribe aims at delighting our users throughout the whole life of their contract - claims included
New Business tribe focuses on launching new products, services and markets
User Life tribe maximises customer touchpoints by creating engagement opportunities. They are a home care partner guiding customers to the right solution
CoreInsurance tribe owns all the products and features in order to support Luko's Insurance activities, from regulation to tech


As part of User Acquisition, you will primarily work on Luko's growth via the acquisition of new customers and launching new insurance products. Through different channels, this squad is responsible for creating diverse advertising campaigns, building new partnerships and creating our Luko brand that represents us as we are: reliable, caring, committed, accessible and ever-evolving.

The Brokers team's goal is to develop good and fair business with Insurance brokers. Our mission is to give them the keys to be able to sell Luko's insurance product to their clients, keeping in mind our customer journey's vision.
Your mission in the Broker team:
Engage with our current broker partners, strengthen relationships and alignment for long-term success: work on processes to simplify their access to products.
Source, approach, sign and onboard new strategic brokers
Establish and coordinate strong partnerships by understanding and supporting their business, product and go-to-market strategies
Track, measure and monitor key metrics and results to evaluate and optimize Luko's integration for B2B2C business initiatives while developing and sharing learnings
Conduct market research: business intelligence, competitive assessment and identifying pain points and potential solutions
Who are you?
Education: You are enrolled or graduating from a business school/university and you are looking for a 6-month internship.
Language: You are fluent in French & English
Mindset/energy: 

You have a true performance culture and a high degree of autonomy, drive and energy - you are a self-starter with a willingness to roll up your sleeves
You are a collaborative and empathetic individual
You are a creative problem solver with strong analytical skills
Comfortable working in a fast-pacing environment, you have a keen ability to prioritize tasks and execute fast
You are ready for a flat hierarchy and open communication with highly engaged peers
Recruitment Process:
30' min Introduction call with Alison (People Team)
45' min Interview with your future manager, Marion (Broker network manager)
Case study
60'min debrief and final interview with Arnaud (Head of Partnership)
What we offer:
Be part of the fastest growing insurtech in Europe
Be part of the #1 French scale-up to work for in terms of well-being
Nice perks (meal vouchers, m

ental health support with Moka.care

etc.)
Evolve in a stimulating and challenging environment
Share and learn with a passionate and diverse team
Friendly team and offices in Paris and Madrid
Remote friendly (see our No Border Policy)
You've read all the way, you may as well apply!
Our company-wide communication language is English (written & spoken).
We would therefore appreciate it if you could send us your application's content (CV, cover letter, portfolio…) in english. 
If you have any questions take a look at our Luko open handbook to find out more about who we are, what we do and how we work
Belonging: Diversity, Inclusion & Equity 
We believe inclusion is the result of ongoing commitment. We want to build an authentic environment, open to everyone regardless of nationality, physical ability, family structure, age, socio-economics, civil status, sexual orientation, gender identity, ethnic origin, religion, belief or anything else that makes your life experience unique. We are continuously working to create a diverse, equitable and inclusive environment, where everyone has a space to thrive. To encourage this philosophy we have put in place policies to support this mindset, you can read more about this here.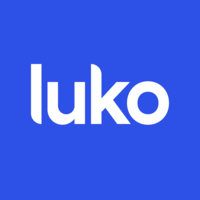 Luko
Máte zájem o tuto nabídku?
Questions et réponses sur l'offre
Přidat mezi oblíbené

Sdílet na LinkedInu

Sdílet na Facebooku

Sdílet na Twitteru