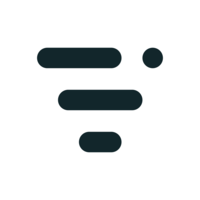 Livestorm
Customer Success Manager - EMEA
Plný úvazek

 

Možnost pracovat plně z domova
Společnost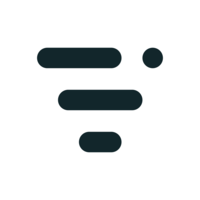 Livestorm
IT / Digital, SaaS / Cloud Services

Od 50 do 250 zaměstnanců
Nabídka
Customer Success Manager - EMEA
Plný úvazek

 

Možnost pracovat plně z domova
Tato pozice byla obsazena!
Who are they?
Join the Future of Video Engagement
We are looking for great talents to join our fast growing team
About Livestorm
Founded in 2016, Livestorm allows companies to organize powerful online meetings, webinars and virtual events from end-to-end. Our web-browser platform provides teams with all the workflows around video engagement to promote, host and analyze online events.
Livestorm is built with ease of use in mind. We serve companies of all sizes, from startups to Fortune 500s. Brand like Shopify, Honda, Spendesk, Front and Revolut trust Livestorm for premium video engagement during their online events.
Here are our core values:
Stay curious: Be interested in the world around you.
Remain humble: Keep learning and keep your ego in check.
Be resourceful: Go that extra mile in the most efficient way.
Own it: Take pride in what you do, own your wins, and fails.
Be transparent: Sharing knowledge, feedback, and mistales.
Sustainability:
Livestorm finally makes it possible to bring people together virtually worldwide as if they were in the same room.
Every business trip that is no longer necessary thanks to Livestorm contributes to making the world a little more sustainable
Diversity and inclusion:
At Livestorm, we believe that diversity's got talent! We are committed to building an inclusive company culture in which a diverse mix of talented people will feel proud to join and engage.
Our goal is to ensure that every Stormie feels valued and has the opportunity to thrive.
All applicants will be considered for employment without regard to sex, gender identity, sexual orientation, race, color, religion, national origin, disability, protected veteran status, age or any other characteristic protected by applicable law.
Benefits
Off-site once a year

Teambuildings

Coworking space:
The coworking space is covered up to €300 or $350 including VAT per month

Travel to meet Stormies:
You can benefit from €600 or $700 per semester to reunite with your team or to visit other Stormies from other towns.

Take care of yourself with Moka.care

Learning & Development program:
You have access to learning classes on Udemy for Business.
You have a budget of €750 or $850 per year for learning & development that can be used for training, conferences, books…

Additional equipment:
After the validation of your first 6 months, you can benefit from €1,000 or $1,200 to equip yourself for remote work
For French contracts
Health insurance with Alan (covered at 50%):

Koala formula, possibility of additional options.
Can cover your family (spouse, children) at 50% too.
Foresight is also with Alan.

CSE with cultural & sports activities via Leeto.

Sustainable mobility package for daily trips to go to work:

You can benefit from €500 per year if you go to the office or a coworking space.
Please note that it's for the use of a personal bicycle or shared mobility services.
For the rest of the world
Having an EOR contract means you have a local employer and that you contribute to your local unemployment & retirement funds.

You benefit from all the legal and mandatory rules and benefits from your work contract country.

You benefit from at least 25 PTO a year.

You benefit from the bank holidays from your work contract country (depending on your region or even city).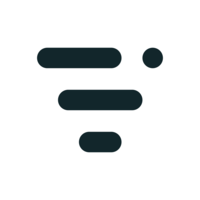 Visit the profile
Rencontrez Thibaut, Growth Engineer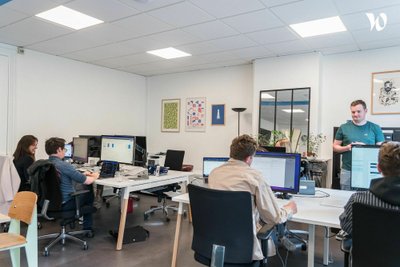 Rencontrez Thibaut, Growth Engineer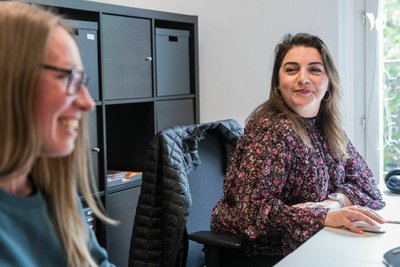 Découvrez Livestorm avec Benjamin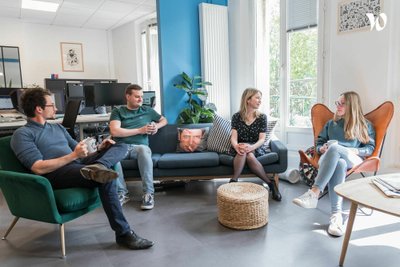 Job description
Livestorm's CSM Team is a group of dynamic and client driven professionals who play a key role in the onboarding and retention of Livestorm's Enterprise accounts.
As we continue to establish ourselves as a market leader in the video communication market and building long term partnerships with our clients, we are looking to expand our Team and bring on an experienced customer success professional who will be in charge of onboarding, retaining and nurturing our customer portfolio. We work alongside the Account Management Team to drive adoption and user engagement and account growth.
You will report to our CSM Team Lead and Senior CSM Manager, and will closely collaborate with all our Teams (Marketing, Sales, Customer Care, Product and Finance) to drive maximum value and success with existing customers.
While Livestorm has headquarters in Paris, we are a remote-first company. As a matter of fact, Stormies are located between France, Germany, Greece, Mauritius, Spain, USA,... so we are looking for the best talent, no matter where you live.
Missions:
In this role, you will be responsible for:
Building relationships with Livestorm's customers ensuring revenue growth and customer retention
Being the point of contact and trusted partner for the clients
Being in charge of customer onboarding and ensuring product adoption
Improving customer retention, ensuring customer renewal and reducing churn
Conducting regular quarterly business reviews with client to build long term partnerships
Owning your portfolio and using a data-driven approach to forecast and executing on your account plan strategies
Partnering with the Sales and Customer Care Teams to ensure an exceptional customer experience
Partnering with the Product Team to provide detailed and actionable feedback to the Team
Working closely with the Account Managers to manager your customer portfolio, understanding their KPIs and challenges
Working with the Department Head to execute and improve the success strategy
Preferred experience
For this Customer Success Manager - SaaS Specialist, we are looking for someone with the following experience:
2+ years of experience in Customer Success, Consulting or any other client-facing role
French and English languages are required
Experience in SaaS / tech industry
Willing to get your hands dirty and dig into the details
Excellent organizational and communication skills
Experience with a technical product or with webinars is a big plus
Excellent customer service and problem-solving skills
Flexible and agile in adapting to quick changes in a startup environment
The ability to work individually and collaborate within a team environment to achieve set goals: you are a team-player.
Exceptional verbal and written communications skills
Exceptional client expectations management skills
Love putting the customer at the center of your day
Your key assets: Self-motivation, Strong work ethic and Ownership
Moreover, we are looking for someone who can work in the Paris timezone (we accept a time difference of 2 hours maximum)
You can find our Candidate Privacy Policy here.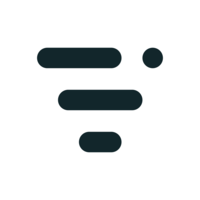 Livestorm
Máte zájem o tuto nabídku?
Questions and answers about the offer
Přidat mezi oblíbené

Sdílet na LinkedInu

Sdílet na Facebooku

Sdílet na Twitteru