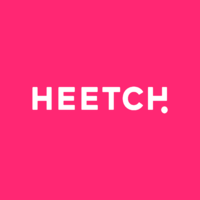 Heetch
Head of Business Analysis
Společnost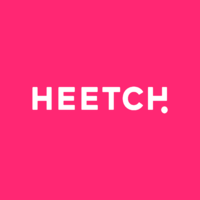 Heetch
Mobile Apps, Mobilita

Od 250 do 2000 zaměstnanců
Nabídka
Head of Business Analysis
Who are they?
Heetch is the only ride-hailing app that wants to make mobility inclusive.
We offer a professional, high-quality service everywhere we operate and embody a joyful, optimistic and culturally relevant vision. We truly believe that no-one should be left behind and maintain a balance between inclusive prices for our passengers and sufficient revenues for our drivers.
As of 2022, we operate in France, Belgium, Angola, Algeria, Morocco, Tunisia, Senegal, Ivory Coast, Malta, Democratic Republic of Congo and many more to come.
Come join our ambitious team, committed to changing the market for good!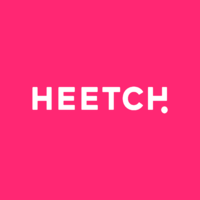 Visit the profile
Rencontrez Walid, Lead Product Manager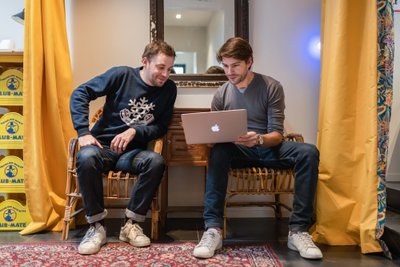 Rencontrez Jean-Hadrien, Backend developer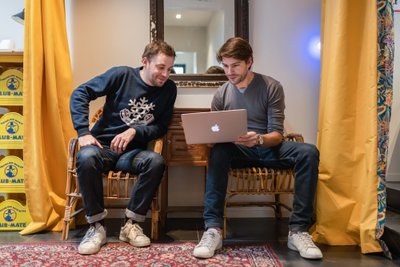 Rencontrez Léa, Wellbeing Manager
Job description
Team overview
The Business Analysis team works on high-impact analytics, cross-functional projects to drive business growth, increase our marketplace reliability and accompany company-wide stakeholders. Through business and marketplace metrics monitoring, competition insights and feedback from the operational teams, we identify market degradations or opportunities.
What will be your role?
You will be leading a business analysis department across 5+ countries EMEA managing a squad of 3 Business Analysts and remote support team.
As the Head of Business Analysis, your goal will be to be both a business partner for Heetch's markets, a people captain, as well as a project leader. You will support the leadership team with recommendations and insights to build company strategy.
Main pillars of your scope will be business planning, business analysis and market insights.You will own the growth monitoring and planning of our business units, including funnels and lifecycle performance.
You will be in charge of setting business analysis frameworks, sharing high standards analysis methodologies and enforcing data best practices. You will also help us go deeper in the understanding of our complex marketplaces with advanced analysis.
You will bring actionable market insights to the company with best-in-class competition intelligence, ground and operational feedback.
What do you need to be successful in this role?
• You have 2+ years of experience in team management and stakeholders management at different levels;
• You have 3+ years of experience in business analysis, strategy, finance, engineering or equivalent experience - in a startup is a plus;
• You are fluent both in French and English and are eligible to work in France;
• You are skilled in SQL, Excel and G-suite, with an understanding of data structures and visualization tools;
• Exceptional communication (spoken and written) skills with the ability to present findings and recommendations to the targeted audience;
• You're autonomous and proactive;
• You have a strong business mindset;
• You're able to balance multiple projects, deadlines and requests without breaking a sweat (or a tiny bit);
• And if you consider it's mandatory to deliver great work while having fun in your job, you have more chances to fit in ;)
🌈Convaincus que tout un chacun a la capacité de collaborer au sein de notre entreprise, nous accordons une importance primordiale à la diversité et l'égalité des chances face à l'emploi.
🌍 Nous nous efforçons de garantir un environnement de travail sûr et inclusif. Nos engagements visent à construire une équipe composée de backgrounds différents, aux compétences variées et venant d'horizons différents. 
Heetch SAS is collecting your personal data (identity, contact details, academic background, professional experience and optionally a covering letter) for the processing of your application to our job offer, based on your consent.
Your personal data will only be accessible to our hiring team, our co-founders, and the manager of the position you are applying to. In addition, data are stored by our processor in order to use its applications tracking system. Your data may be stored outside of the EU/EEA but are protected by appropriated safeguards.
Your data are stored for a maximum duration of two years. If we do not reply to your application, you allow us to store your data during this term in order to potentially contact you for another position within our company or affiliates and subsidiaries.
You have a right to access to your data, to rectify them, under some conditions to erase them, and to limit the processing. Also, you have a right of portability on your data. In addition, you may revoke your consent and we shall stop processing your data. Eventually, you have a right to define directives about the fate of your data if your death should occur.
For more information about your rights, please see our privacy policy.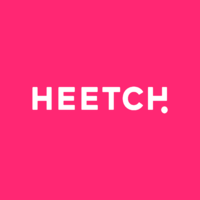 Heetch
Máte zájem o tuto nabídku?
Reagovat na nabídku
Questions and answers about the offer
Přidat mezi oblíbené

Sdílet na LinkedInu

Sdílet na Facebooku

Sdílet na Twitteru
Další nabídky na pozici Data Analysis
Mohly by vás zajímat tyto nabídky práce!
BRIGAD

Plný úvazek

Možnost pracovat částečně z domova

Le Collectionist

Plný úvazek

Možnost pracovat plně z domova

FREENOW (formerly Kapten)

Deloitte

Plný úvazek

Paris la défense
Podívat se na všechny nabídky