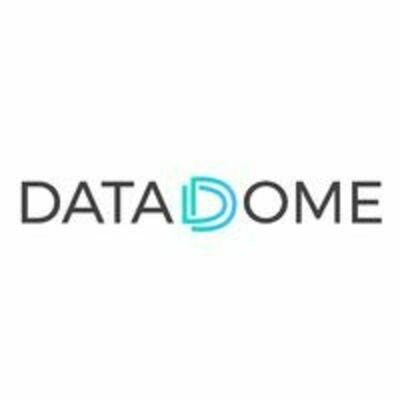 DataDome
Business Development Representative-EMEA
Plný úvazek

 

Vzdělání:

3 rok VŠ

zkušenosti:

< 6 měsíců
Společnost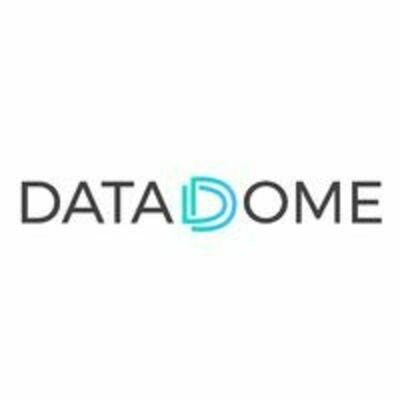 DataDome
SaaS / Cloud Services, Big Data, Kybernetická bezpečnost

Od 50 do 250 zaměstnanců
Nabídka
Business Development Representative-EMEA
Plný úvazek

 

Vzdělání:

3 rok VŠ

zkušenosti:

< 6 měsíců
Tato pozice byla obsazena!
Who are they?
🦄 DataDome is a global cybersecurity scale-up that protects e-commerce websites against online fraud and advanced cyberattacks. Our mission is to free the web from fraudulent traffic.
We use machine learning technology to detect and block the most sophisticated "bad bots" in real time. We're proud to protect 250+ companies worldwide, including TripAdvisor, The New York Times, Foot Locker, Patreon, Carrefour, BlaBlaCar, ZocDoc, Veepee, and Reddit—just to name a few.
As a remote-friendly company, our 130+ (and counting) "BotBusters" from around the world join together—both virtually and in our offices—to protect our customers from malicious traffic. DataDome is setting the new standard in online fraud protection with our core values of team spirit, growth, passion, and customer centricity.
Job description
⭐ We are looking for a Business Development Representative to join our growing European team!
Joining the Sales team, you will be joining a team of 8 Account Managers and 4 BDRs, located in New York, Paris and Singapore and whose sole mission is to bring on new customers. This team has been the engine of DataDome exponential growth in the past years: be ready to join a rocket!
DataDome's core values include #TeamSpirit and #Passion. You will be expected to collaborate closely with other teams (Marketing, Growth, Tech) and show great enthusiasm and energy.
DataDome is a SaaS solution with strong Go to Market and a short Sales Cycle that allow new BDR to book meeting within their first 3 weeks, and Account Managers to secure deals within their first 3 months after joining the company.
👉You will be more specifically in charge of things like engaging the conversation with our prospects in order to generate new meetings and new free trials.
To do so, you will be:
Working together with the the Marketing, Growth and Account Management team to grow the European market
Engaging prospects through ABM-based calling, emailing and LinkedIn messaging
Identifying key players / decision makers and generate their interest
Providing in depth information to the Account Management team to convert the most qualified and productive SQLs
Nurturing leads until they are qualified and ready to talk bot protection with DataDome
Using our CRM to maintain well organized data and improve the team's efficiency
WITHIN ONE MONTH, YOU'LL:
Have a 2 week Immersion Program where you will learn about the company and will be equipped with tools, resources and best practices to become a successful BDR
Get to know different teams within the DataDome organization
Attend weekly virtual coffee and/or diner and drinks in the office to share fun moments with the team and be well integrated
Begin 1:1's with your manager to develop an action plan to achieve your OKRs (Objectives and Key Results) and how your contribution counts to the company objectives
Meet & shadow current members of the BDR, AM and SDR teams, and delve into your territory
Begin prospecting to your outbound prospects on your territory
WITHIN THREE MONTHS, YOU'LL:
Have a strong understanding of DataDome and feel comfortable pitching the product to our target prospects
Meet regularly with your Account Management counterparts to become an expert on the product, market/industry trends and prospecting
Continue learning about DataDome and the internal processes and tools through regular coaching sessions and workshops
Have a good grasp of your OKR's and be able to drive the action plan to achieve your OKR's
WITHIN SIX MONTHS, YOU'LL:
Be an expert on your territories' prospecting best practices and market/industry trends
Navigate internal tools and processes autonomously and contribute to processes and best practices improvements
Be fully responsible of your action plan to achieve your OKR's
Continue engaging with your prospects and nurture them to get more meetings
Be able to integrate highly relavant personalizaton approach on your prospection
WITHIN TWELVE MONTHS, YOU'LL:
Be seen as a trusted business-advisor and DataDome expert, making a significant impact on the Sales team
Be considered a top-performing BDR on the team by consistently exceeding your goals
Take part in strategizing for your territories' prospection approach
Set an example for new BDRs, and assist in training, onboarding and motivating new team members
Focus your expertise on large/enterprise accounts
Have an established personlization vs automated approach on your prospection
Be a candidate for a Senior BDR role
Preferred experience
👤 What we look for:
You speak Fluent French and English
You have proven business development success through effective use of core prospection tools: CRM, LinkedIn, Emailing tools, Microsoft Office
You are capable of understanding customer pain points and correlating potential business to value that can be provided by DataDome
You have a strong and professional communication skills (written and verbal) partnered with excellent listening skills
You have a positive attitude and demonstrated ability to deal with rejection
You are agile, you learn quickly and you embrace challenges
What's in it for you?
Flex Life: Flexible remote, hybrid or in office options, including working from our Paris office, located next to the Opera Garnier + 500€ stipend to help you set up your ideal workspace.
Generous Health Benefits: Leading healthcare providers for each EU country (e.g. Alan in France).
Professional Development: #Growth is part of our DNA, therefore we provide an annual stipend to invest in yourself.
Events & Teambuilding: Feel the #TeamSpirit both virtually & onsite, with several events & workshops planned throughout the year, including two annual offsite events, summer & winter parties, lunch & learns, & much more.
Perks we prefer to adapt to what works best for you. Some prefer lunch on us, others prefer sports with friends, therefore we believe BotBusters should decide what works best for them.
Parent Care: Gift & care packages for parents.
PTO: Based on the country you are based from (e.g. 25 days in France).
Recruitment process
What are the next steps?
You x Talent Acquisition Manager - a first interview allows you, and us, to make sure your profile and motivations fit with our expectations for the job and DataDome company culture.
You x Sales Lead / Head of Sales - you will then meet our Head of Sales and assess together how your experience and skill set will allow you to outperform in this role.
You x Sales Lead / Head of Sales - Take-home assessment & Presentation - you will be provided with a real-life case study, something very similar to what you'll be facing on a daily basis as a DataDome Account Manager. Once done, you'll have a presentation of your work and a feedback session with our Sales Lead / Head of Sales.
You x Member of the leadership team - the closeness of the teams and a shared culture are central to DataDome's success. You meet a member of our leadership team to make sure DataDome is the right setting for you to thrive.
Welcome to DataDome :)
DataDome is an equal opportunity employer, and proud to be committed to diversity and inclusion. We will consider all qualified applicants without regard to race, color, nationality, gender, gender identity or expression, sexual orientation, religion, disability or age.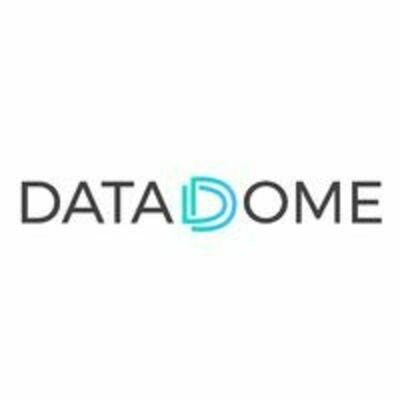 DataDome
Máte zájem o tuto nabídku?
Questions and answers about the offer
Sdílet na LinkedInu

Sdílet na Facebooku

Sdílet na Twitteru