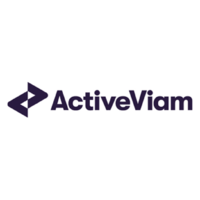 ActiveViam
Atoti Evangelist
Plný úvazek

 

Paris

Možnost pracovat částečně z domova

Magisterský stupeň vzdělání

> 3 roky
Společnost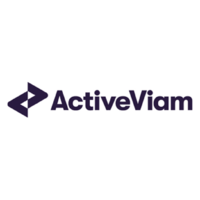 ActiveViam
FinTech/InsurTech, SaaS / Cloud Services, Big Data

Od 50 do 250 zaměstnanců
Nabídka
Atoti Evangelist
Plný úvazek

 

Paris

Možnost pracovat částečně z domova

Magisterský stupeň vzdělání

> 3 roky
Tato pozice byla obsazena!
Qui sont-ils ?
ActiveViam aide les leaders mondiaux du secteur financier à piloter leurs processus les plus critiques - liés à la gestion des risques ou à la régulation - grâce à une gamme de solutions d'analyse de données permettant d'exploiter les Big Data en temps-réel pour une meilleure prise de décision.
ActiveViam fournit également un environnement technologique donnant à ses clients la capacité de créer et déployer leurs propres applications analytiques à grande échelle afin d'impacter durablement leur business.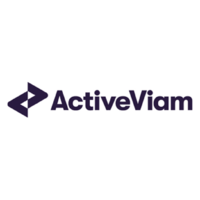 Visiter le profil
Rencontrez Alexis, Software Engineer Business Development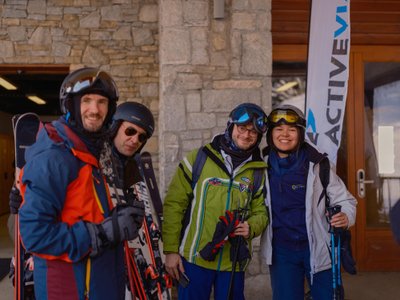 Rencontrez Camille, Software Engineer atoti, R&D
Rencontrez Olivier, Manager DirectQuery, R&D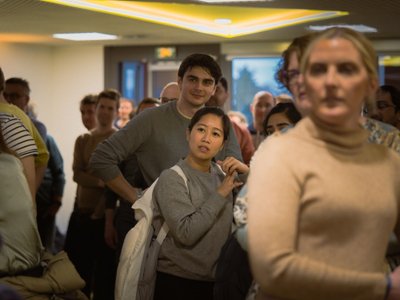 Descriptif du poste
About ActiveViam
A global leader in Big Data analytics and Fintech, ActiveViam is a software company with offices in London, Paris, New York, and Singapore.
ActiveViam clients are 50% of the world largest financial institutions in the world. This includes global investment banks, asset managers, hedge funds, CCPs, exchange houses…
We empower businesses via our exclusive technology, Atoti+, providing clients with cutting-edge technology that allows them to respond to real-time data analytics needs, serving operational decision-making.
Our goal at ActiveViam, is to let organizations not only make decisions faster, but better; to not only reach their data, but their potential; to not only see their data but find their way into the future.
For more information: http://www.activeviam.com
The role
ActiveViam launched atoti in Q2 2020 – a free community product for data science and data analysis based on our core technology that aims to transform how professionals like Quants, Data Analysts, Data Scientists and Business Users collaborate and leverage data to create value. The goal of the community is to reach a new and much larger audience for our products and technology.
The Product Manager & evangelist role is focused on driving the awareness of the offering, growing the active community membership base, helping to transform users from free community usage to paid, production clients and helping to define the product direction. The role involves close collaboration with Sales, Marketing and R&D to achieve the company goals of community growth, brand awareness and lead generation towards the paid enterprise version, Atoti+.
Responsibilities
Grow the community. Recruit new members in all countries, from all industries
Engage with the community. Gather feedback, generate testimonials, connect members together.
Set community tone / voice for the market
Secure Event participation / manage budget (meetups, webinars, conferences, etc)
Drive Community to migration towards Atoti+
Perform the Product Management role on atoti features. Interface with R&D. Synthetize feedback and turn it into a development roadmap proposal.
Train the team to be able to Present offering / creates support materials as required
Oversee team Evangelists in creating content (notebooks, articles, videos, presentations) across all verticals (finance, manufacturing, healthcare, retail, customer intelligence, etc.)
Profil recherché
Your profile
Education: minimum Graduate degree level (M2) from a top ranked Business School, University Engineer School
Management: Team or project leadership experience (5 years+)
Knowledge of concepts and technologies for Data Analytics
Good interpersonal skills for both internal as well as external interfacing
Discovery: Find how users use the product and what value they extract from it
Experience with sales / pre-sales process, this could involve personal experience in or managing functions such as: sales or industry presentations, social media, webinar speaking or blogging.
Keen interest in seeing the growth in adoption / usage of a product Ability to take ownership for the success of the atoti initiative
Strong experience in either or both Technical (Python / Data Science) or Marketing aspects
Experience defining and monitoring KPIs, setting and achieving team goals (community growth, brand awareness, new use cases / markets, qualified sales lead generation)
Languages: fluent in French and English
Déroulement des entretiens
Entretien avec le manager recruteur
Entretien avec les pairs
Entretien RH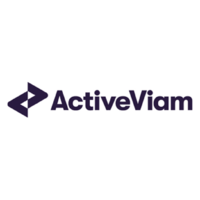 ActiveViam
Máte zájem o tuto nabídku?
Questions et réponses sur l'offre
Přidat mezi oblíbené

Sdílet na LinkedInu

Sdílet na Facebooku

Sdílet na Twitteru