The 5 Twitter Accounts Web-security Developers Need to Follow, by April King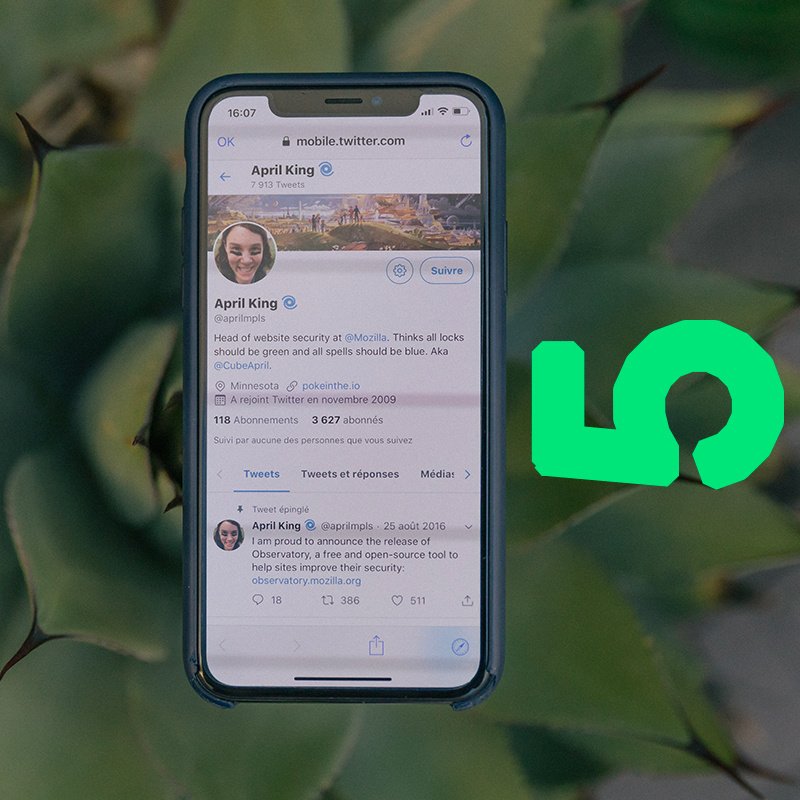 April King shares the top 5 Twitter accounts web-security developers should be following. Head of website security at Mozilla, King is also the creator of the Mozilla Observatory and leads the company's Web Bug Bounty program.
Adrienne Porter Felt
A Senior Engineering Manager at Google, Adrienne Porter Felt does much of the high-profile research on user security interface. In 2017, she was both recognized as an exceptionally talented technologist by MIT, who included her in its Innovators Under 35 list, and was presented with a People's Champion award at that year's O'Reilly Security Defender Awards.
Emily Stark
Emily Stark leads the Google Chrome security usability team, which is responsible for many of Chrome's user-facing security and privacy features. She also works to improve HTTPS adoption across the web.
Nick Sullivan
As head of cryptography at Cloudflare, Nick Sullivan is responsible for all aspects that relate to cryptographic protocols, and is an expert in Transport Layer Security (TLS). Last year, he was also a member of the Real World Crypto Contributed Talks Committee.
Tanvi Vyas
Tanvi Vyas is a Security and Privacy Engineer at Mozilla, where she works tirelessly to improve features such as tracking protection, containers, and anti-fingerprinting technology.
Eric Mill
As a former security evangelist and developer at US General Services Administration and its 18F team for more than four years, Eric Mill helped to shape government-wide policy and built digital services that improved public technology, cybersecurity, and online privacy. He was elected a TechCongress fellow for 2019.
And one more, because 5 were not enough!
Filippo Valsorda
A cryptographer at Google, Filippo Valsorda works on Go and certificate transparency. He also helped develop Cloudflare's TLS 1.3 stack and wrote the original Heartbleed test.
This article is part of Behind the Code, the media for developers, by developers. Discover more articles and videos by visiting Behind the Code!
Want to contribute? Get published!
Follow us on Twitter to stay tuned!
Photo by WTTJ