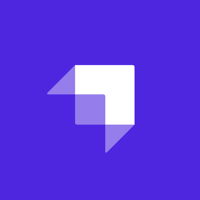 Strapi
Frontend Engineer
Zmluva na dobu neurčitú

 

World

Možnosť pracovať iba na diaľku
Spoločnosť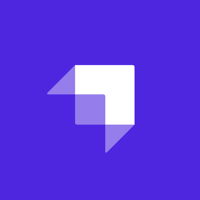 Strapi
SaaS / Cloud Services, Software

Od 15 do 50 zamestnancov
Pracovná ponuka
Frontend Engineer
Zmluva na dobu neurčitú

 

World
About
In the digital age, content rules.
Production and distribution have shifted from the few to the many. We have all become the media, the media has been marginalized and brands are now broadcasters.
Everyone has a story to tell or something to sell. A need to create and connect, post and publish, showcase and share.
So, say hello to Strapi! We exist to fuel the world's creativity and productivity
by unleashing the power of content.
So we've built the next generation CMS that does exactly that. Across the full lifecycle and the entire stack.
It's open-source. Javascript. Headless. Community first. And free. And will stay that way. Forever.
Job description
As a product-driven company developing open-source software, we are looking for a strong and open-minded frontend engineer to join the maintainers' team. Values such as humility, transparency, and being eager to learn are deeply required to enjoy this role.
We are building a software used by thousands of developers and users around the world. Every choice made by the core team impact many businesses and developers' lives. The community is very careful and will act as a mentor to help you be a better developer. As an engineer developing a tool targeting developers you will be involved in the design and product process to find the best solution for our users.
On a daily basis, you will work on both the Community Edition and Enterprise Edition of Strapi. The engineering team is following most of the SCRUM principles mixed with some Shape Up ideas. We also do a lot of code reviews and peer-programming sessions to learn from each other. We would like to introduce "free code days" to let you enough time to make training, polishing things, or just do what matters the most for you.
Missions
Understand the users needs to develop features in the administration panel
Develop internal APIs so the product would be fully extensible
Improve the front-end performances
Improve the current codebase, stability, deprecations, …
Co-develop a React based components library which is part of our design system.
Preferred experience
For now, we're only open working with people in locations where the time zone is +/- 2 hour from Paris, France. We hope to accept remote position anywhere in the world when our process will be ready.
Strong proficiency in React and a general understanding of our stack Redux/Saga/GraphQL/Styled-components/Webpack/Storybook/jest
Significant experience with web development and bringing software to production
Strong object-oriented and functional architectural skills
A passion for learning, teaching, and helping others
Demonstration of past professional and academic success
Excellent communication and presentation skills
5 years experience with Javascript including at least 3 with React
Familiarity with common front-end development tools such Webpack, npm and yarn
Experience with unit testing
Note: you don't need to check all the boxes to apply 🙏
Bonus
Strong Experience with Design Patterns, Optimisation and Scalable development
Contributed to open source projects
Based or wanting to relocate in Paris
Open-minded, full of doubts with no certitudes
Recruitment process
30 minutes call with Aurélien (CPO)
30-60 minutes call with Cyril (Lead Frontend)
Development test (less 4 hours) followed by a 60 minutes debriefing meeting at the office or via Zoom
2 x 30 minutes team meetings (Product Managers, Lead Developers)
Questions and answers about the offer
Pridať medzi obľúbené

Zdieľať na Twitteri

Zdieľať na Facebooku

Zdieľať na LinkedIn
Vybrali sme tieto články, ktoré by vás mohli zaujímať
Inšpirujte sa týmto výberom článkov