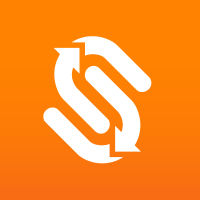 sennder France
Sales Executive, Green Logistics, French Speaker
Zmluva na dobu neurčitú

 

Paris
Spoločnosť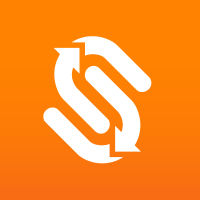 sennder France
Logistics, Mobile Apps, Shipping and Ground Transport
Pracovná ponuka
Sales Executive, Green Logistics, French Speaker
Zmluva na dobu neurčitú

 

Paris
Táto pozícia bola obsadená!
About
Based out of Berlin, sennder was founded in 2015 by David Nothacker, Nicolaus Schefenacker and Julius Koehler. In 2020, Everoad, the French leader in digital freight forwarding based in Paris and founded by Maxime Legardez, merged with sennder to become Europe's leading digital freight forwarder. By merging with sennder, Everoad became "sennder France".
Their Goal? Their mission as a data-based technology company is to revolutionize the logistics and transport industry by connecting small freight companies with large business groups.
Through their proprietary technology, they directly connect enterprise shippers with trucking companies, bringing greater transparency and efficiency to both carriers and shippers. They are committed to making the logistics industry fit for a sustainable future; by using data to optimize route efficiency, they reduce the environmental impact of road freight and decrease the cost of transportation.
Since its foundation, sennder has raised over $350m from leading investors including Accel, Lakestar, HV Holtzbrinck, Project A, Next47, SCG, Earlybird and Perpetual. In 2020, sennder also entered into a JV with Poste Italiane in Italy and acquired the European activities of Uber Freight. sennder has also joined forces with industry champions Scania and Siemens to assure innovation and state of the art offerings.
With a team of over 840 people in 7 countries, they move +100,000 loads across Europe, each month.
sennder's teams are passionate about modernizing the freight market, an industry valued today at nearly €450bn, and are just waiting for you to help them transform it.
Job description
sennder is a European digital freight forwarder looking for a Sales Executive, Green Logistics to join our Green Revenue Team.
The role is based out of the Paris office and will report to our Head of Green Revenue. Do you want to help us shape the future of the logistics industry?
We value humility and we're as interested in your character as we are in your talent. Please apply, even if you feel you only meet part of our listed criteria. Diversity drives innovation and we offer an international and friendly work environment with an energetic company culture. Just be yourself and maybe you'll bring something valuable to the role we didn't initially think of.
About the role:
If you're passionate about taking yourself, sennder, and the logistics industry to the next level, curious, and driven by solving puzzles and influencing how we reach our business goals, then you might be who we're looking for. What others may consider uncertainty, you see as an opportunity to learn and be proactive, while being a team player and understanding how your personal development intersects with the company's growth.
As a Sales Executive you'll work on interesting responsibilities like being in charge of client engagement to increase delivery of advanced fuels solutions, which help our shippers reduce their carbon emissions by up to 90%. Sales engagement takes place at an executive and decision-making level of our target companies. You'll manage the process from initial engagement, to consultative sales process (including financial and carbon calculations), to deal closing and ultimately handover to the internal teams for delivery. 
About sennder:
sennder is Europe's leading digital freight forwarder at the intersection of where technology meets logistics. Through our proprietary transportation operating system, built by our in-house tech teams, we not only connect shippers to our fleet of thousands of trucks, but also improve how they move products in sustainable, cost-efficient, and transparent ways - making the logistics industry fit for the future. In a traditional industry, we're growing and moving fast to digitally automate all road logistics processes.You can be part of one of Europe's latest growth stories as we fast-forward road logistics into digitalization. Get to know us, our culture, green business, funding history, and more on our blog here.
In this role you will:
Pipelining to Build Awareness
You produce consistent business opportunities - many of which are not readily visible at first glance
You're an all rounder and excel at managing full sales cycles, from lead generation (initial outreach) to deal closing
You're the owner/creator of sales documents and internal pipeline reporting.
Engage Executives to Make the World Greener
You work with executives of large enterprises and engage those companies top-down 
You excel at consultative sales process - that means building meaningful relationships with clients/ prospects and managing stakeholder meetings 
You're a superb communicator, also excellent at core business math.
Collaborate to Keep it Growing
You manage existing clients to continue building their Green Solutions portfolios 
You collaborate with our Green Lane Coordinator, pricing team and other areas of the business to ensure we deliver world-class quality results to the clients.
Preferably you are:
Minimum 2 years of experience in B2B Sales or Business Analytics: you've worked to close deals worth at least 500k EUR in your career so far. Logistics experience preferred but not necessary.
Full professional proficiency in English and French: you're a strong, effective communicator
Autonomy & Independence: you're able to take action, analyze and deliver results independently
Data Analysis: you can run excel/Google spreadsheets and deliver customer-facing financial analysis with 100% accuracy.  SQL or python skills are a bonus
Presenting & Listening Skills: You're more comfortable giving a presentation than sitting on your sofa;  you also listen well to understand needs and feedback
Growth Mindset: you're a learner with a strong work ethic. Ultimately, you're on a mission to make the world greener!
Plus if You Have:
Logistics background

Real-world understanding of FTL road freight business and multimodal transportation.
What you can expect:
A fast-growing company, transitioning from startup to scale-up, where your work will make an impact on our growth and lead to several career opportunities.
An international team of 800+ people with 65+ nationalities spread across 7 country  offices with English as our company language.
A quarterly feedback and review process for personal development. We also use "Objectives and Key Results" for company goals.
A structured promotion process, providing everyone with fair and transparent career growth.
Learning and development opportunities on the job and through conversations with your manager.
Various opportunities to connect with colleagues, formally and informally, digitally or in person (when allowed), through regular team events, company get-togethers, and partnership events with other companies and local organizers.
When in office: unlimited snacks, drinks, and fruits.
Compliance with COVID-19 restrictions when required with remote interviews, onboarding, and working.
At sennder we want to maximize the individual's potential for all employees and reinforce an inclusive culture and environment of continuous learning that empowers people to succeed as a team. In addition to humility, we value commitment, team spirit, respect, and kindness to build trusted relationships across teams. Learn more on our career site. 
Please send your application in English and help us reduce negative unconscious bias by leaving out your picture, age, address, and other unnecessary information in your CV. We only want to know the merits on which you'd be great for this role.
If you have any questions or problems please reach out to us ta@sennder.com. We do not accept applications via email.
Meet the team
This content is blocked
Youtube cookies are required to show you this content
Questions and answers about the offer
Pridať medzi obľúbené

Zdieľať na Twitteri

Zdieľať na Facebooku

Zdieľať na LinkedIn
Vybrali sme tieto články, ktoré by vás mohli zaujímať
Inšpirujte sa týmto výberom článkov