Working at Deezer is collaborating with music-passionate people from all over the world, in a dynamic, start-up atmosphere. We might all be different, but play in harmony!

Their story
Daniel Marhely created the original version of Deezer in 2006 under the name Blogmusik - his goal was to spread music around using streaming technologies. Deezer was then officially launched in 2007, first only available in France.
But because there are music fans everywhere, Deezer quickly expanded worldwide and we are now the second largest independent music streaming globally, with an extensive catalogue of 90+ million tracks. We reached another milestone by becoming public in 2022, and are now listed at the #Euronext #TechSegment.
Deezer is more than a just music provider - at Deezer we constantly innovate, coming up with new functionalities such as Flow by Deezer, #SongCatcher and "mix inspired by". Supporting local and international artists by bringing them closer to their fans is also a big part of our daily missions!
16 millions
users worldwide
50+ nationalities
within our teams

At Deezer, you can be true self as we believe that #everyvoicematters. We strive to build an inclusive culture and foster a diverse environment. Because we care and want to ensure each employee feels welcome and safe at work, we continuously focus on fighting biases and helping diverse teams work well together through multiple learning opportunities, e-learnings and workshops right from the onboarding:
Regular Diversity & Inclusion internal and external talks
Dedicated employee work streams on Gender equity, Ethnicity & Culture, Disability and LGBTQ+
Multiple e-learnings and mandatory training sessions for all managers
English and French courses for all, so that everyone can connect and feel included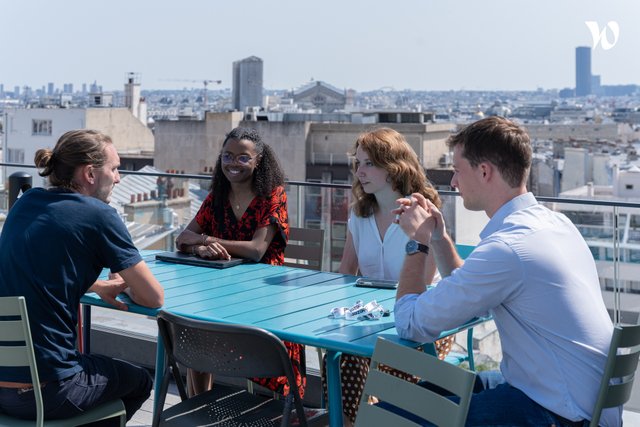 "

We're a very diverse place, for us it's extremely important to celebrate diversity and be who we really are.

"

Jeronimo Folgueira, CEO of Deezer