Datafolio is led by a seasoned management team with a proven track record of success in the insurance industry. At the heart of the company is a dedicated team of tech experts who have created the company's insurance product from the ground up (APIs and app). The data science team, responsible to analyze mobility data, is composed by highly skilled professionals with expertise in cutting-edge data analysis techniques and machine learning algorithms. The business development team is composed by a group of dynamic and results-driven professionals that are responsible to identify new business opportunities, building strategic partnerships, and expanding Datafolio's reach.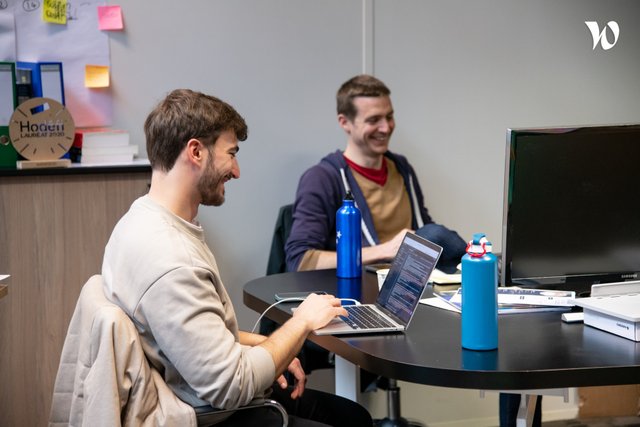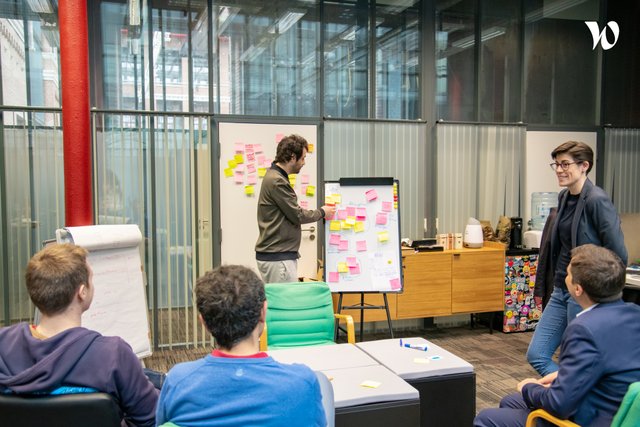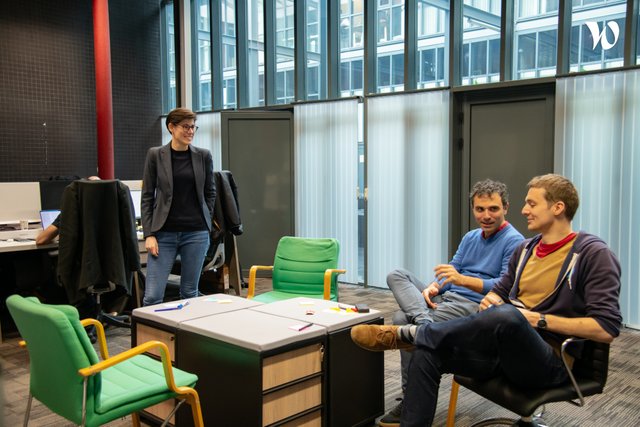 Key numbers
100%

Remote friendly, in a flexible working environment

The tech team is responsible for managing and maintaining the technological infrastructure that supports Datafolio's business operations and is composed by experts in the field. The team consist of professionals with different specialties, including back and front-end development, mobile development (Android and IOS), quality test, etc. The team oversaw the creation of Datafolio's app and of the APIs used for the collection of real-time mobility data. The team is active to keep the product continuously updated and to ensure the quality, reliability, and performance of the solution.   
Rémi is Datafolio's CTO and together with his team, is responsible for building the company's innovative product from the ground up. Rémi's passion for learning has been a driving force in his career. After completing his studies at Ecole Polytechnique, he pursued a PhD in computer science and later a post-doctoral fellowship at Oxford University. He began his career as a researcher, then transitioned to academia as a professor, and eventually made his way into the corporate world. He joined Datafolio in 2020 following a desire to be part of an ambitious project from the very beginning. Datafolio's "tech & data first" approach has particularly caught his attention. Rémi's wish is to install a coherent, modern and cloud-native technical ecosystem within Datafolio. When he's not learning a new programming language, he is playing go against the machines (and losing)!
Sophie is Datafolio's QA Manager, together with the Tech team she overviews the development of the company's app. On a daily basis, Sophie is, responsible for refining the product to meet and exceed user expectations.
After beginning her career in education as Principal Education Advisor, she sought a new challenge and pursued further studies at the Ecole de Qualite Locielle – Henix , specializing in the testing field. With over 7 years of experience in various companies, including Axa, Altran, and the Ministry of Armed Forces, she developed a strong foundation as a Test Manager.
In 2021, Sophie joined Datafolio, seduced by the challenge of such an innovative project and the opportunity to create a product from scratch.

Datafolio's data science team is composed by a group of highly skilled professionals, that are responsible for analyzing real-time mobility data collected thanks to our in-house developed APIs and our app. Once the data is collected, the machine learning algorithms developed by the data science team, are able to determine the real risk taken by users based on driving behavior, vehicle, type of road, and time of the day. This comprehensive analysis delivers a customized insurance price to the user after each of his trips.
Grégory is the Chief Data Officer (CDO) at Datafolio, where he manages the data science team responsible for analyzing real-time mobility data. After completing his Ph.D. in applied mathematics at Rennes University, Grégory decided to pursue a career in data science. He is highly motivated by challenges and innovation and has applied his knowledge in various industries to implement AI/Machine Learning solutions in fraud detection, marketing, customer relationship management, and mobility analysis. Grégory's passion for tackling complex problems and driving innovation led him to Datafolio, where he quickly earned the role of CDO. Invested and passionate, Grégory willingly shares his expertise with his team while providing the necessary autonomy for their growth and skills development. It is with this same approach that he has been teaching advanced Machine Learning at the Sorbonne for 4 years.
Philippe is part of the Datafollio team, serving as a skilled Data Engineer. With an impressive academic journey encompassing prestigious institutions such as Ecole Polytechnique (Paris), KTH (Stockholm), Georgia Tech (Atlanta) and ENAC (Toulouse), he is a valuable asset of the team.
During his PhD in Applied Mathematics and Computer Science, Philippe wrote a thesis with a focus on the real-time analysis mobility data for air travelers. After gaining some experience in tech consulting, he joined Datafolio in 2021, recognizing it as the perfect platform to further explore and leverage the potential of mobility data for users. What he most appreciates of Datafolio is that it perfectly embodies the essence of "from the user to the user", making users the priority.
His dual background as both an engineer and a researcher enables him to collaborate with both the tech and data teams. At the moment, he is mainly working with the data team, using data to create models to enhance the understanding of user behavior, with the goal proposing a product adapted to the needs of our customers.
Business development team
Datafolio's business development team is composed by a dynamic group of professionals with years of expertise in the field. Their primary focus is to drive Datafolo's growth, seeking new and innovative ways to grow the business. To raise awareness on Datafolio's new insurance solution, the team participates in insurtech and mobiliy events all around Europe. Thanks to the business development team, Datafolio created a solid network that will be essential for its future developments. 
Yuri, the CEO and Co-founder of Datafolio, is a seasoned professional with a strong background in the insurance industry. After earning his degree from Science Po, he spent 25 years at Groupama, where he managed the Chinese and Italian sections and eventually joined the company's Executive Committee. During his time at Groupama, Yuri has been at the forefront of numerous digitalization projects,, which sparked his interest use of data for insurance purposes. The conviction that entrepreneurship can accelerate disruption processes, led him to co-found Datafolio with Emmanuel in early 2020. In addition to being an expert and passionate insurer, Yuri is also an inveterate marathon runner (more than 15 marathons to his credit). Beyond sports, Yuri is also a lover of contemporary art and classical music.

At Datafolio, the operations team encompasses all the essential support tasks required for the smooth functioning of the company, including finance, legal, HR, administrative, and product management departments. The team serves as the backbone of the company providing vital support access various departments to drive the organization's success. 
As Senior Project Management Officer, Valentina coordinates the activities of the various Datafolio's professional families (tech, data science, business, legal...), acting as point of contact towards external stakeholders. She's certified in SCRUM Agile Project Management, with 10 years experience in business process assessment and optimization, performed in companies such as KPMG and Capgemini.
After working in the advisory industry for several years, she decided to transition into the fast-paced environment of startups and to join a rapidly growing company in its early stages. Valentina joined the Datafolio team in 2021. She is responsible for leading and managing the project delivery of Datafolio's products. With her extensive knowledge and experience in the field, Valentina has made significant contributions to the team and oversaw the launch of Datafolio's first main partnerships. She is currently in Milan's office, ready to welcome all future Italian Datafolio's employees.
Arthur is Datafolio's CFO. After several years spent advising startups on their financial strategies (fundraising, sales, etc.) at the Clipperton investment bank, Arthur wanted to move to the operational side of the force by joining a technological, ambitious and human project.
In 2021, he found the perfect fit at Datafolio and took on the role of CFO. He chose Datafolio as he believes the company combines all the ingredients for success: a disruptive product, a team of passionate and brilliant experts, and a supportive and collaborative atmosphere.
At Datafolio, Arthur, is in charge of the following support functions: finance (financing, treasury, accounting, taxation), legal (contracts, social law, RGPD, etc.), HR (recruitment, talent management, payroll, etc.) and communication (positioning, brand image, etc.).
Outside of work, he enjoys cycling, reading, drinking beers in Rome and playing chess badly!