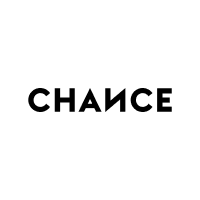 Chance
Senior Brand designer
Externá spolupráca

 

Dátum nástupu:

 

Paris

Možnosť pracovať čiastočne na diaľku

> 3 roky
Spoločnosť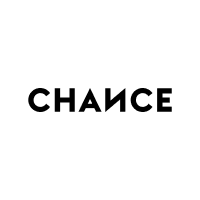 Chance
Umelá inteligencia / Machine Learning, Odborná príprava, SocialTech / GreenTech

Od 50 do 250 zamestnancov
Pracovná ponuka
Senior Brand designer
Externá spolupráca

 

Dátum nástupu:

 

Paris

Možnosť pracovať čiastočne na diaľku

> 3 roky
Táto pozícia bola obsadená!
Who are they?
Chance is an experience that enables anyone, regardless of their background, to choose and access career opportunities most suited to their sense of purpose, skills and abilities. The core objective is to accelerate social mobility through enhancing engagement and performance in employment.
Chance's product combine advanced psychological & coaching techniques and technology, into a digitally-led personalized online coaching experience that enables self-reflection, exploration and career validation over a twelve weeks period. The program blends around 100 immersive self-coaching activities, guiding users to reveal their aspirations and strengths, with 9 sessions of video-coaching with professional career coaches, who guide users to turn discoveries into defined actions.
More than 17 million euros have been invested in Chance since its creation. Muhammad Yunus operates as Honorary President alongside advisors Francoise Gri, former CEO of Manpower and IBM France, Alex Asseily, founder of Jawbone, Robert Dilts, a world leader in coaching and Gilles de Robien, former French Minister for Education.
Finally, in February 2022, Chance launched the "Appel Solidaire", a manifesto signed by more than 2000 personalities to date, who opened their address book to our talents.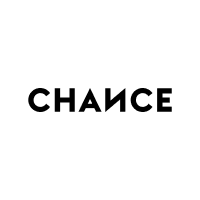 Visit the profile
Meet Ludovic, CEO et cofondateur de Chance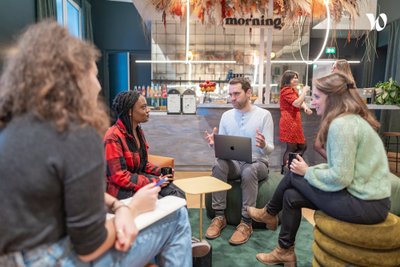 Meet Clémence, Product Manager et cofondatrice de Chance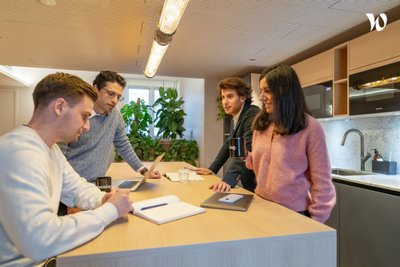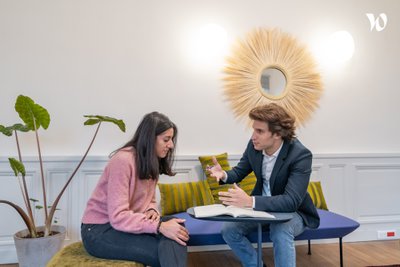 Job description
At Chance, we are aiming at challenging the way we navigate and interact with our professional life. Topics like mental health are very sensitive, and we would like to be a key player in those fields & accompany anyone in finding the path that will make them thrive, finding the right balance in their life.
We deeply believe (and value) that design has a huge impact on the way people perceive, interact, engage with us and benefit from our experience. To fulfil our mission & vision, we have defined 4 brand principles that dictate and drive everything we do, from visual design, to copywriting, to user experience and so on :
Equality: providing equal chances for all
Audacity: bringing hope to make bold change happen
Authenticity: we cultivate the courage to be vulnerable
Trustworthy: your story, both highs and lows, is yours to tell and ours to keep
As a Brand Designer, one of your principal mission will be to actively contribute, conceptualize and improve Chance's brand evolution.
You'll be part of the Marketing & Social Impact department working closely with the growth, communication, sales and product team to develop creative concepts for a variety of digital formats (motion and static, paid and organic social, display advertising, email, presentation decks).
Missions
Brand design :: Contribute actively to Chance visual identity's evolution & deployment.
Brand consistency :: Ensure a high level of quality, be the Brand Ambassador by empowering the teams & protecting the consistency of the brand across all of our media (product - social media - print - website - ads).
Brand assets :: Expand and derive the visual identity into a set of actionable re-usable templates (email signature, email template, GSlide template, icons, goodies, business cards, etc) while upskilling the teams who will be in charge of leveraging them.
Communication :: Communicate and execute ideas to express marketing and brand messages in a visually appealing and engaging way. Imagine and conceptualize new brand contents for our growing community by collaborating with our editorial director. It will include visuals for social media, blog articles, newsletter, etc.
Paid acquisition :: Imagine and develop new concepts (image & video) in order to drive user acquisition by leveraging organic content & turning them into engaging and actionable format while keeping a high level of exigence and authenticity. Simplify and make understandable valuable but complex informations through diagrams or illustration.
Sales :: Collaborate with the Sales teams in order to provide them delightful and well-structured presentation.
Preferred experience
This job will suit you if you:
Want to actively contribute to the social mobility and the equality of chances by joining an engaged social business.
Want to join an ambitious and fast-growing multidisciplinary team that considers & values design to build a love brand.
Have good communication skills, enjoying collaborating with people from different background and teams.
Are autonomous and self-driven, you can push forward projects from concept to delivery without direct supervision but know when to include decision owner.
Crave for high-quality and look for an environment where you can shine by exercising your craft.
Are creative with good graphic design culture, and you are experienced with applying it to digital environment.
Are rigorous and everything you produce is pixel perfect and can be rapidly deployed.
Experience & skills
You're our ideal candidate if you :
Have at least 3 years of experience as a brand designer (digital and print) with strong skills in graphic design, information architecture, creating and/or following brand guidelines.
Have a strong graphic design portfolio of predominately digital design work.
Having contributed to the development of at least one visual identity with an assertive visual positioning, and derived it across multiple channels.
Have advanced skills in Adobe CC and Figma (or equivalent UI designing tool).
Ideally, you have a good knowledge of motion design software (After Effects, Premiere, or equivalent) in order to create assets and optimize them accordingly to their media (social networks, ads, product education).
Our current stack
Design: Figma / Adode Creative Suite.
Knowledge & project management: Notion / Asana.
Paid acquisition: FacebookAds, LinkedInAds, GoogleAds.
Website / Blog: Webflow, NextJs / Typescript, Strapi.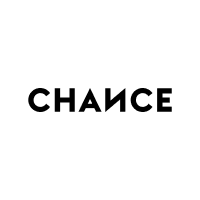 Chance
Máte záujem o túto ponuku?
Questions and answers about the offer
Pridať medzi obľúbené

Zdieľať na LinkedIn

Zdieľať na Facebooku

Zdieľať na Twitteri