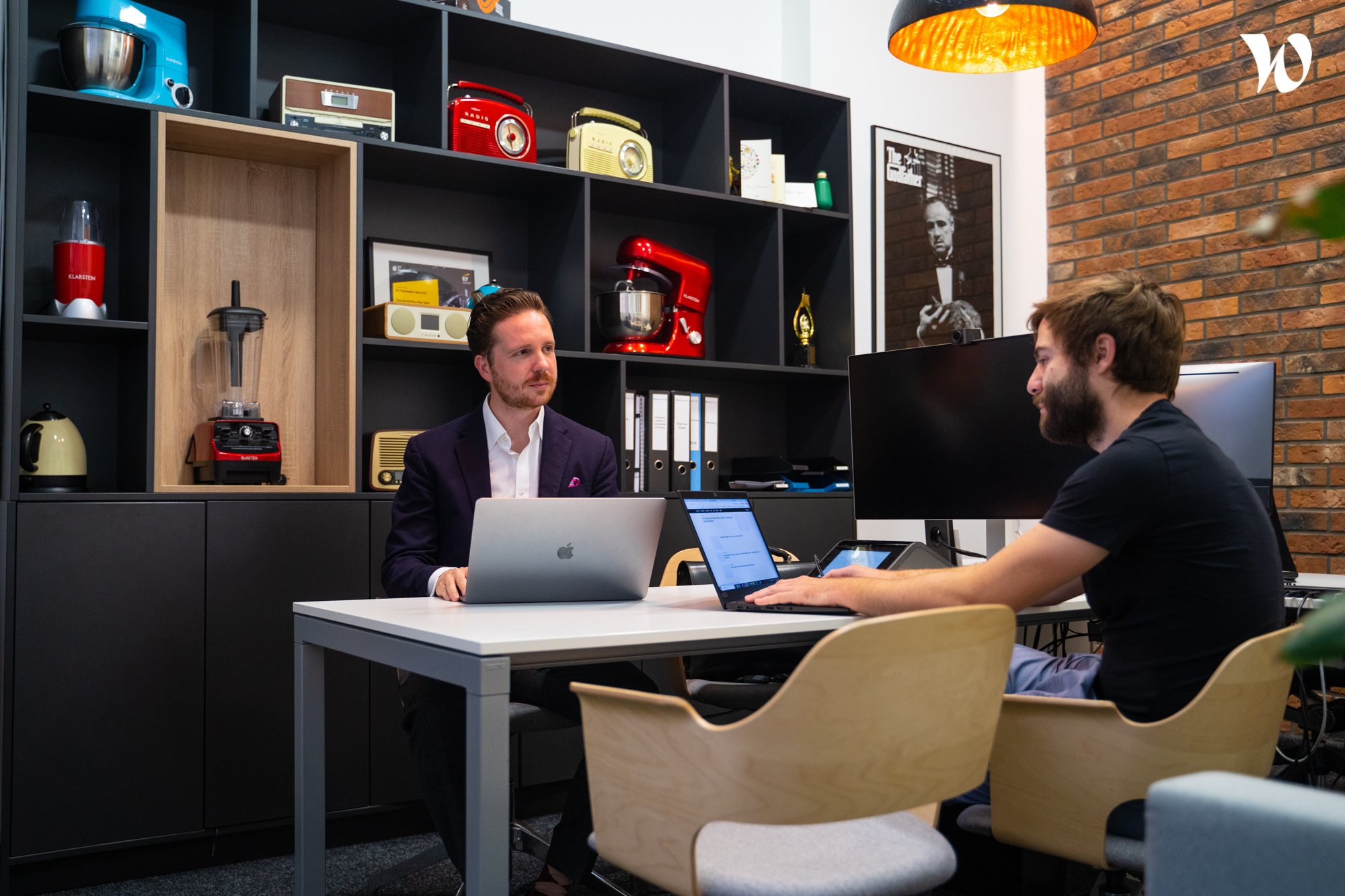 Berlin Brands Group
E-commerce

Bratislava, Senec
Berlin Brands Group is an international group that successfully breaks the stereotypes about design in several categories – from kitchen appliances (under the Klarstein brand), garden accessories (Blumfeldt), to music (Auna and Numan), and many others. They draw inspiration from the innovative atmosphere in Berlin and renowned German quality. The company controls the entire process from design to distribution, which helps them bring the customers a remarkable purchasing experience.
THEY DESIGN. In Germany, design is important. It means quality, but not high prices. BBG combines this approach with innovation and creates stylish accessories and appliances for your kitchen, garden, studio, or even gym.
THEY CREATE. They create their own products in order to bring modern German design to your home. They already have more than 7,000 products in their portfolio. And they plan on making even more!
THEY THINK GLOBALLY. Today, BBG is present in 21 European countries, the USA, China, and Turkey, and you can find their offices all over the world. From a local brand, they transformed into a global one – it took an eye for design and desire to constantly move forward to new markets. And they don't plan on quitting any time soon!
Motivated, independent... There are many buzzwords you could insert here. But at BBG, they rather look for two main qualities in people:
Team spirit – the company is built on trust and belief that talented people need freedom to create great things. They expect that you will rely on your colleagues and cooperate with them to achieve the best possible results.

Ability to make things from the ground up – BBG is not a small company, but it is a young and fast-growing one. Their processes and hierarchy are still in development, and new positions arise with people who create them.

Critical thinking – the world is changing fast, and that is true for companies tenfold. That is why they are looking for people who welcome change and are always a step ahead of it. People who don't mind that where originally were two qualities, now there are three. Because the ability to adapt is the only chance to survive. Does that sound like you? Contact them!
BBG controls the entire life cycle of a product from design to delivery. Therefore, they look for a diverse group of people. They provide the best possible working environment to all without exception:
Time to let off steam: try some billiards, table football, or a couple of rounds of Mortal Combat.
Quiet zones, stand up tables: pick the workplace that suits you the best.
30 % discount on all BBG products: try their products by yourself!
Spend time with colleagues: company breakfasts, teambuilding, Family days, and Christmas parties – there is plenty of opportunities to do so.
Better than yesterday: personal and professional growth is coded in BBG DNA. Learn foreign languages or try professional training courses.