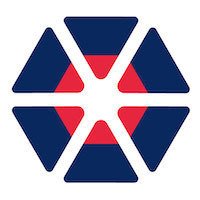 Beamy
Marketing Manager H/F @ Station F
Zmluva na dobu neurčitú

 

Dátum nástupu:

 

Plat od €50K do €60K

Paris

Možnosť pracovať čiastočne na diaľku

Magisterský stupeň vzdelania

> 2 roky
Spoločnosť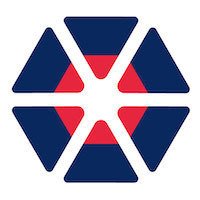 Beamy
Artificial Intelligence / Machine Learning, SaaS / Cloud Services
Pracovná ponuka
Marketing Manager H/F @ Station F
Zmluva na dobu neurčitú

 

Dátum nástupu:

 

Plat od €50K do €60K

Paris

Možnosť pracovať čiastočne na diaľku

Magisterský stupeň vzdelania

> 2 roky
About
Beamy's platform aims to become the technology cockpit in companies.
CONTEXT: Following their digital transformation, companies today use hundreds of different tools to digitalize their processes. This ecosystem of tools is at the heart of their strategy and contributes to their future DNA. However, this explosion of tools is out of control, creating serious challenges for performance and conformity.
THEIR AMBITION: become the platform of reference for the technological ecosystems of companies. Beamy has developed powerful algorithms to automatically detect all the tools used by their customers. Their intuitive platform allows them to pilot in real time their digital ecosystem. Thanks to data science, they want to understand the interdependence between tools in order to make their customers' ecosystems easier to vizualize and pilot.
ADVENTURE?
Their value proposition is still unique: this means they must keep accelerating to take the market and they need the best talents for their team. They are now more than 15 people (x3 in 12 months) and have signed 6 new Enterprise accounts since April 2020, in spite of COVID crisis. It is a HUGE challenge, but if you are looking for an exciting collective adventure with a big international ambition and a trust and accountability framework, they are waiting for you!
Job description
We are currently growing our team, and are looking for experienced and talented people who are willing to build the future of SaaS intelligence, while growing their own skills and expertise.
You will be Beamy's first Marketing key employee, working directly with our COO, CEO and CMO as a service. You will also coordinate and manage freelancers, agencies, and potential interns. As Marketing Manager, you will have ownership of marketing topics :
Among your missions, you will have to:
Content Marketing (70% of the job):
Develop in-depth knowledge of our buyer user personas: Beamy is a complex and transversal solution, used by various stakeholders : IT, security, GDPR, procurement and business teams.
Develop in-depth knowledge and documentation of our solution's value proposition: you will work with our Customer success and Sales teams to identify content opportunities to improve customers' understanding of Beamy's value proposition.
Design relevant product marketing kits through Sales Enablement (Case studies, Client interview, blog articles, ROI calculators, …) to provide guidance to Sales about Marketing tactics to achieve their goals. You won't just create support and tactics, you'll also work within those teams to help drive client adoption and usage.
Marketing Digital (30% of the job):
Build an Inbound Growth machine to help our SDR team generating new qualified leads in our sales pipeline (SEO, website optimisation, acquisition funnel, …)
Develop an Account-Based Marketing to grow our business into existing large organisations client with multiple subsidiaries.
Be the guardian of editorial calendar: you will suggest and handle concrete actions to make Beamy visible on digital channels, you will build and animate the content roadmap (content with internal teams, share newsletters, animate social networks…).
Own end-to-end project management and execution of various events and campaigns to create new sales opportunities and accelerate existing ones. You will have a lot of internal and external stakeholders to coordinate.
What we offer:
A genuine experience in entrepreneurship within an early stage startup which is currently preparing and living its first scale, on the biggest startup campus in the world (Station F)!
A key role within our organisation with the opportunity to be a decisive player in transitioning Beamy from startup to scaleup,
Full ownership and strong autonomy, free of micro-management,
The best health mutual and lunch vouchers available (Alan Blue & Swile),
A united and highly dedicated team who's not faint-hearted,
A competitive salary and stock-options in a future unicorn 🤞💰 !
Preferred experience
You have ideally more than 4 years experience, working in a SaaS BtoB startup targeting Entreprise companies.
You have a previous experience on Marketing for a tech company (AI for IT, cybersecurity, …).
You have a proven ability to handle projects and coordinate stakeholders.
You always put customer first, you have a track record of helping Business Teams reaching and exceeding their goals.
You want to work in a high growth environment that is constantly evolving.
You enjoy big human and technical challenges, and you want to hack a market (joining an early stage startup is more than a job, it's an adventure!).
You give a lot of importance to team bonding and team spirit; helping each other is always a priority.
You have an entrepreneurial spirit, you are highly proactive, and you are not scared to take on topics you do not master at first.
You write & speak French and in English perfectly.
Recruitment process
Introductory call with Romane, our HR ;
In-depth call with Edouard, our COO ;
Marketing case study ;
Half-day immersion at Station F and team-fit validation ;
Reference check.
Founder call.
Meet the Beamy team
This content is blocked
Youtube cookies are required to show you this content
Questions and answers about the offer
Pridať medzi obľúbené

Zdieľať na Twitteri

Zdieľať na Facebooku

Zdieľať na LinkedIn
Vybrali sme tieto články, ktoré by vás mohli zaujímať
Inšpirujte sa týmto výberom článkov