12 inspiring podcasts to listen to now: 2022 Edition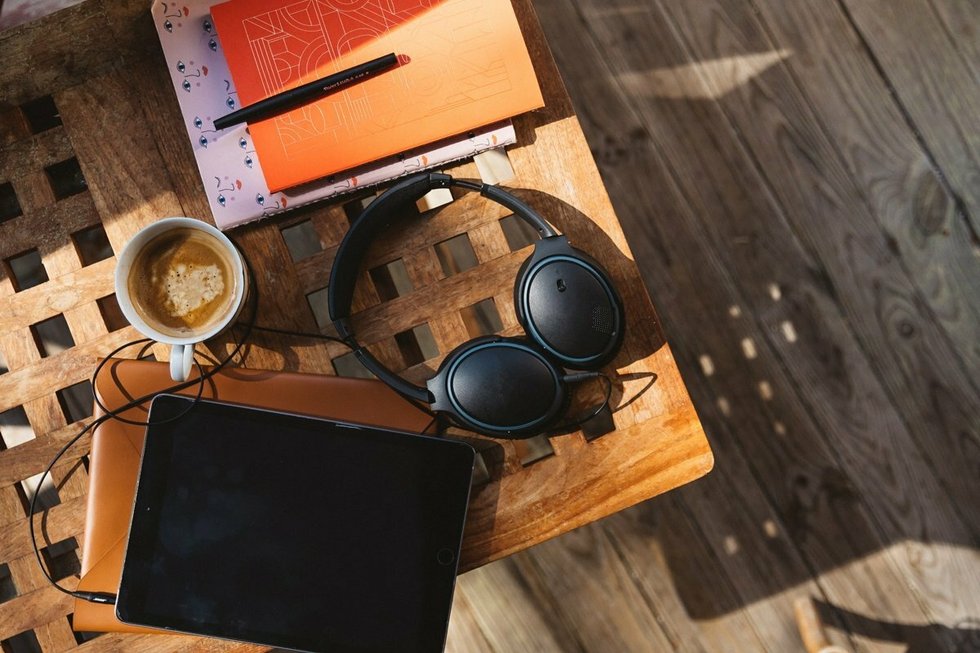 Many of us enjoy listening to music or the radio, but there is an ever increasing number of us who tune into podcasts. It is a multitaskers dream, as it can turn your normal workday routine into a new learning experience and it seems that more and more people are falling victim to their allure. During the latest annual Statista survey in 2022, they found that 62% of US consumers listened to audio podcasts, up from 57% in 2021. According to Insider Intelligence, in 2022, the number of monthly US podcast listeners will increase by 6.1% to 125 million. It is estimated that by the end of 2025, there will be over 145 million podcast listeners in the US. There is a podcast for anything and everything nowadays, but we've rounded up the best work-related and inspirational podcasts to listen to now.
1. WorkLife with Adam Grant
WorkLife with Adam Grant helps anyone figure out "how to make work not suck," from giving advice on how to build a more inclusive workplace to breaking down the science of productive conflict. Hosted by organizational psychologist Adam Grant, previous episodes have featured interviews with anthropologist Jane Goodall, actor Dax Shepard, and Hamilton creator Lin-Manuel Miranda. Four seasons have aired so far, with about a million listeners tuning in to each episode. According to Buzzfeed, WorkLife with Adam Grant is "the podcast to listen to for work inspiration during your daily commute."
Recommended episodes:
Rethinking Flexibility at Work
Breaking Up with Perfectionism
Average length: 30mins-1h
2. The Anxious Achiever
The Anxious Achiever wants to help you rethink the relationship between work and mental health. Each episode features candid interviews with industry leaders who open up about their own emotional difficulties in relation to their work. The Anxious Achiever addresses topics such as how to manage social anxiety at work, succeeding with ADHD (attention deficit hyperactivity disorder), and the importance of therapy. It is hosted by Morra Aarons-Mele, the founder of social impact agency Women Online and author of Hiding in the Bathroom.
Recommended episodes:
Reigning Miss America Emma Broyles on ADHD and OCD
Dr. Wendy Suzuki on 'good anxiety'
Average length: 30-45mins
3. 529 Podcast
The 529 Podcast is made for those working, or who want to work, in creative fields. So, for example, it offers advice for starting or expanding one's career as an online content creator and explores all aspects of being a full-time photographer or illustrator. It also delivers tips on how to make the freelancing life work for you as a creative. It was founded by freelance photographer and filmmaker Benjamin Lee, and photographer and designer Demas Rusli.
Recommended episodes:
Finding your path as a creative with @shortstache
Building a commercial photography career with @rocket_k
Average length: 50mins-1h30
4. Quit Your Job, Sis
Quit Your Job, Sis is for anyone feeling unfulfilled by their corporate job and dreaming of working for themselves. Made for "your quarter life crisis", it airs weekly with inspiration and advice to help you pursue your passions, overcome self-doubt and build your own business. Quit Your Job, Sis is hosted by Lindsay Hanson, an online coach, social media manager and copywriter who quit her job as an accountant to start her coaching business.
Recommended episodes:
Should you be grateful for your 9-5? Let's talk about it
Pushing Through Self Doubt to Achieve Success
Average length: 20mins-1h
5. Dare to Lead with Brené Brown
Dare to Lead with Brené Brown is a series of conversations with professionals such as entrepreneurs, authors and psychologists to inspire you to be innovative, creative and daring. Past episodes have featured talks with former President Barack Obama and have addressed topics such as imposter syndrome and productivity. The Dare to Lead podcast was started by Brené Brown. She also published a book under the same name, which went to number one on the New York Times' bestseller list.
Recommended episodes:
Gathering Together for the First Time
Inclusion on Purpose with Ruchika Tulshyan
Average length: 40mins-1h
6. The Knowledge Project
The Knowledge Project podcast wants to help you to unlock your potential by giving advice that will always be relevant. It features interviews with leading thinkers and experts, who share their insights on how to master decision-making and problem-solving, and how to seize opportunities. The Knowledge Project podcast is hosted by Shane Parrish, the founder of Farnam Street, a blog that urges readers to "upgrade yourself", and the chief executive of Syrus Partners, a private investment company.
Recommended episodes:
Andrew Huberman: The Science of Small Changes
Balaji Srinivasan: The Network State
Average length: 50mins-1h20
7. The Jealous Curator: Art for your Ear
The Jealous Curator: Art for your Ear offers a look behind the scenes of artistic creation by featuring interviews with contemporary artists. "I loved hearing why artists did certain things. What was going on in their personal life, stories about other artists they knew and worked with," writes Danielle Krysa, the podcast's founder. "Each episode is just long enough for you to listen to while drinking your morning coffee, or during a weekend run, or while working in the studio. Ultimately it's a chance for all of us to get to know these successful artists, who also happen to be regular people with hilarious stories, before they're in the art history books." Episodes air every Saturday.
Recommended episodes:
Nneka Jones: the best work comes from experimenting
Rebecca Hutchinson: authenticity will never do you wrong
Average length: 1h-1h30
8. Speaking of Psychology
Speaking of Psychology is a podcast created by the American Psychological Association. It helps listeners to apply the science of psychology to their everyday lives by highlighting some of the latest and most relevant psychological research. Recent topics of discussion include the importance of healthy relationships, the psychology of science denial and of paranormal beliefs, as well as episodes reflecting on trauma or activism. Speaking of Psychology is hosted by Kim I Mills, the senior director of strategic external communications and public affairs for the American Psychological Association, where she has worked since 2007.
Recommended episodes:
How to keep stress from harming your health, with George Slavich, PhD
Fighting the stigma of mental illness, with Patrick Corrigan, PsyD
Average length: 20-40mins
9. Super Soul
Super Soul is a podcast hosted by Oprah. It features her personal selection of interviews with authors, thinkers, and health and wellness experts. Super Soul wants to help you to understand the world that surrounds us through a motivational approach. It was created with the aim of guiding you "through life's big questions and helping bring you one step closer to your best self".
Recommended episodes:
Super Soul Special: Oprah and Michelle Obama: Your Life in Focus
Super Soul Special: Shawn Achor: The Life-Altering Power of a Positive Mind
Average length: 25-45mins
10. Happier with Gretchen Rubin
You may guess what this podcast is about by its title. In Happier, host Gretchen Rubin and her sister and co-host Elizabeth Craft, bring practical advice about happiness and good habits. Rubin is the author of The Happiness Project, a New York Times bestseller. Happier boasts over 112 million downloads and features conversations with personalities such as comedian Mindy Kaling and Chilean writer Isabel Allende.
Recommended episodes:
Happier - Ep. 374: Refraining from Complaining, an Easy Health Hack
Happier - Ep. 369: Burned Out? Identify the Problem!
Average length: 30-40mins
11. How's Work? With Esther Perel
In How's Work?, couples therapist Esther Perel brings new perspectives to the forces that shape workplace connections, conflict and dynamics through therapy sessions with coworkers, co-founders and colleagues. It touches on a variety of work environments, from start-ups and family businesses, to corporations and service industries. Perel bases her shows on the principle that "all the relational habits you built in life don't immediately disappear the moment you walk in the office door".
Recommended episodes:
My Promotion ended our Friendship
Couples Therapy with my Boss
Average length: 45-55mins
12. The One You Feed
The One You Feed features open-minded discussions made to inspire and motivate you to be your best self. Previous episodes have touched upon a wide variety of topics, ranging from self-love to spirituality and advice on how to set boundaries. It offers "practical wisdom for a better life".
Recommended episodes:
Carlin Quinn on Education for Racial Equity
Tara Mohr on How to Lessen Fear and Self Doubt
Average length: 40-55mins
Updated on May 10, 2022
Photo by Welcome to the Jungle
Follow Welcome to the Jungle on Facebook on LinkedIn and on Instagram and subscribe to our newsletter to get our latest articles every day!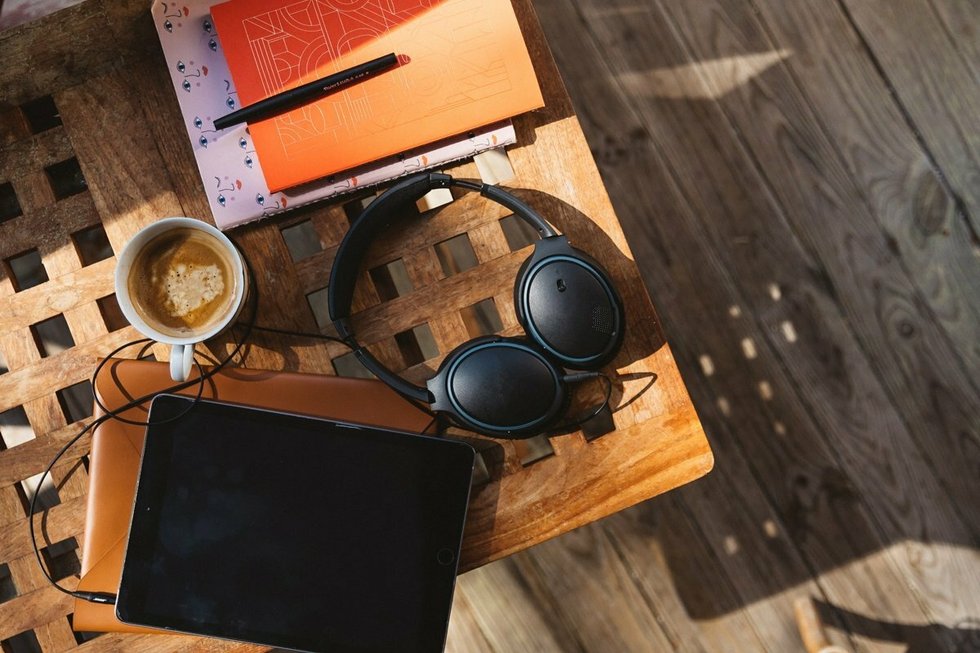 Hľadáte svoju ďalšiu pracovnú príležitosť?
Viac ako 200 000 kandidátov našlo prácu s Welcome to the Jungle
Preskúmať pracovné miesta