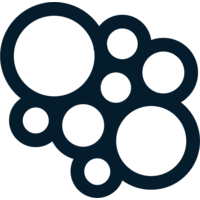 Spideo
QA Engineer
Indefinido

 

Paris

Teletrabajo a tiempo partial

Licenciatura / Máster

> 1 año
La empresa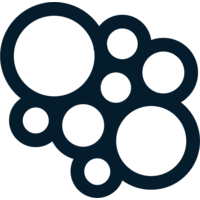 Spideo
Inteligencia artificial/Aprendizaje automático, SaaS/Servicios en la nube, Medios de comunicación

Entre 15 y 50 empleados
La oferta
QA Engineer
Indefinido

 

Paris

Teletrabajo a tiempo partial

Licenciatura / Máster

> 1 año
¡El puesto ya ha sido cubierto!
Who are they?
Spideo started when cinephiles wanted to build a recommender system for the movie industry in 2010. Today, we're an established 35 people diverse and gender balanced company. We're opening a QA Engineer position to help improve the technical documentation and quality assurance process of Spideo's and Rumo's solutions.
We're experts in delivering great content recommendations for our global clients and have a firm conviction that Artificial Intelligence creates wealth and knowledge when combined with Transparency, fair data Control and outstanding Human expertise.
Machine learning technologies brought amazing perspectives in the fields of semantic analysis and computer vision to light. They provide endless possibilities for content recommendation experiences. However explainability, and how recommendations can be fully transparent, understandable and interactive, is a dimension that is often sidelined and neglected. At Spideo we make it our mission.
Providing explainable predictions is an arduous task. But that's the beauty of it. People define themselves by the movies they watch, the music they listen to, where they travel to, and all the cultural traits that make us who we are. This feeling of identification is the main specificity of cultural and creative industries. Individuals engage when they can rely on a trusted source that understands who they are, respects their integrity and their data. We use semantics and natural language to provide accurate, trustworthy and highly relevant suggestions.
Backed by 10 years of interactions with our customers, we are driving our product development with two simple statements:
Explanations matter as much as recommendations.
Data Protection is a great opportunity for personalization.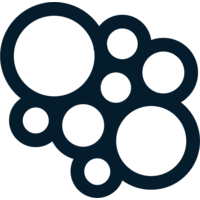 Visit the profile
Rencontrez Tom, Senior Developer
Rencontrez Tom, Senior Developer
Rencontrez Némésis, Product Manager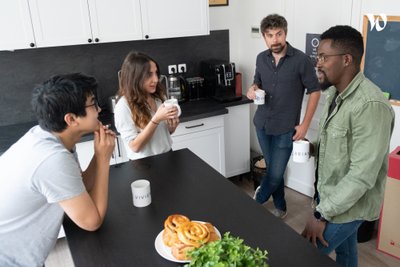 Job description
You will be working on our products that are currently being used by both French and international customers (TelCo's and VOD platforms). We are looking for a QA Engineer who is willing to :
Set up a technical testing process for all of Spideo's features, filters and mechanisms ;
Set up the functional testing of all integrated customers, sales demonstrators as well as our API documentation, for Spideo services ;
Perform functional tests & check the technical functioning of our APIs : analyse the results observed and document the identified causes ;
Organize, in coordination with our Product Manager, regular and documented reporting of observations made in terms of functional tests ;
Participate in the definition of quality indicators for our products ;
Participate in the creation of a documentation on API functionalities, algorithmic mechanisms and product integrations ;
Identify & select the most relevant software tools for the accomplishment of the defined missions (the tools used can be subjected to change depending on the needs of the company) ;
Write down detailed API spec with test cases and acceptance criteria based on specifications detailing our customers expectations ;
Participate in the support provided to our clients : guide Spideo clients through our features and help them make the best use of our products ;
Potentially be part of the meetings with our clients to understand their needs, the challenges they are encountering and the goals they want to achieve.
Preferred experience
A 2-year experienced QA Engineer with the following background :
designed and implemented, from the ground-up, test automation frameworks and other infrastructures needed to support RESTful API-based projects ;
knowledge of REST API and tools like Postman, Insomnia etc. ;
collaborated with cross-functional teams to determine test automation needs including requirements analysis, resource allocation, scope, schedule and risk mitigation ;
implemented test automation in the areas of (but not limited to) functional, load, performance and security vulnerability ;
wrote and performed regular functional tests for new releases as well as existing ones ;
participated in periodic release activities ;
QA experience supporting mainstream consumer software/hardware products ;
Previous experience with front-end testing tools (e.g. Selenium, Cypress) is a plus ;
User advocate with an appreciation for creative industries ;
excellent communication and social skills ;
quick-learner, hands-on mentality and autonomous ;
upbeat, adaptable, positive attitude and team-oriented ;
Fluent in French & English.
Recruitment process
First Stage : Interview with the VP API and the product team

Second Stage : Interview with functional Use Case SaaS

Third Stage : Interview with the CEO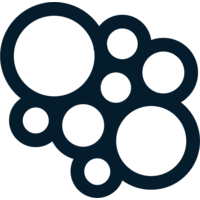 Spideo
¿Te interesa esta oferta?
Questions and answers about the offer
Añadir a favoritos

Compartir en LinkedIn

Compartir en Facebook

Compartir en Twitter