ReLyfe Group
Salud, Software

Paris, New York, Reims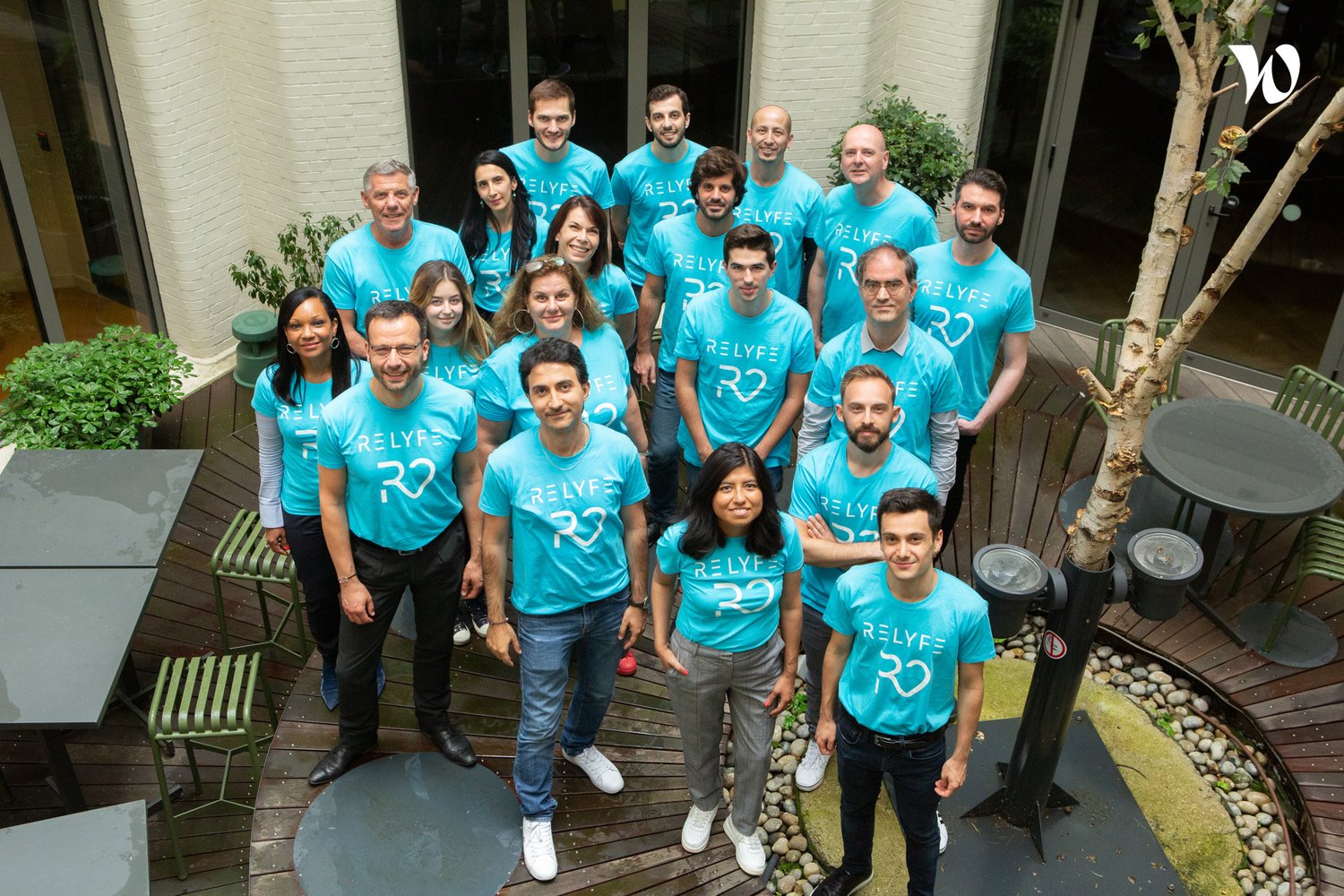 ReLyfers are passionate in technology and health issues around the world. ReLyfe is growing and establishing itself internationally credit to this unique entrepreneurial culture mindset that we are looking for in each of us. We are strongly developing our IT teams by reinforcing the entire production team with experienced and sharp enthusiasts: PO and PM, testers, back and front-end devs, data scientists, DevOps, QA manager, UI/UX specialists... Our recruitment plan is ambitious. We will acquire skills and expertise in areas complementary to IT: Business Developer, Digital Marketing, Head of customer success, SEO, content & digital strategy expert, Cyber Security Engineer, Pre Sales Engineer, Medical Doctors (cardiology, neurologist, oncologist, diabetes & obesity specialists), etc.
We have an international environment and English is our working language.
We strive for ReLyfe establishing ourselves as the global network for communication between patients and doctors.
ReLyfers have great vitality, a strong sense of priorities and team collaboration.
Attitude and competence are our criteria for selection. If you are a physician or healthcare professional who wants to share our passion and vision for continuous improvement of the patient/physician relationship, please join our international network of ReLyfers ambassadors.
You will be our spokesperson and helping to spread the word about this project. Your voice is essential for us to provide you the best moreover possible solutions!
Relyfe is a new way to manage and control your daily health.
3 clicks, 30 seconds to associate any doctor with your health profile, anywhere in the world!
What they are looking for
Relyfe is expanding and projecting itself internationally. The entrepreneurial culture that we look for in each of our ReLyfers opens a horizon without borders.
The IT teams occupy a predominant place at ReLyfe. We massively develop this pole while reinforcing the production team, PO, PM...
Our international deployment offers a passion without limits, without geographical contours, which is why the mastery of English is essential.
We are propelling ReLyfe to become the global network of communication between patients and doctors.
Energy, dynamism and determination at the heart of the ReLyfe adventure.
A balance between telecommuting and our ReLyfers' offices that allows us to combine efficiency and quality of life for ReLyfers
A subscription to a nursery service for the little ReLyfers and a real peace of mind for the parents
A RoofTop with an unobstructed view of the Eiffel Tower, for lunches or after works
A genuine culture of diversity where only the attitude and competence of people matter
A modern, modular, air-conditioned work environment with free flow hot drinks
Offices in the heart of the 8th arrondissement in a lively and vibrant neighborhood