Who should be responsible for company diversity initiatives?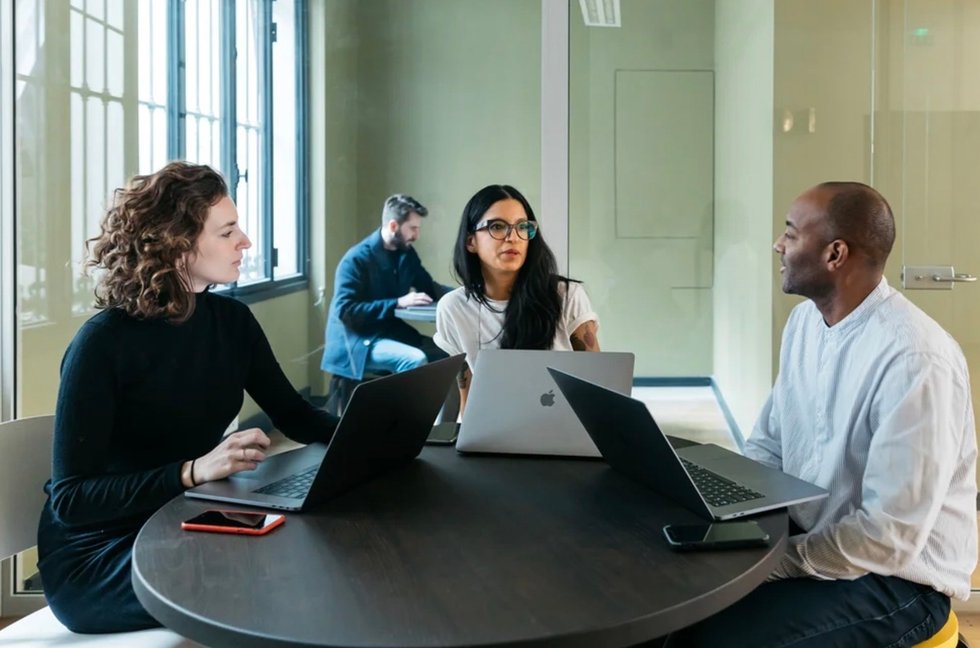 For staff looking to make a difference in the world around them, joining an employee resource group (ERG) can be an easy way to get started. These voluntary groups are made up of those who have similar experience or characteristics, such as their ethnicity, culture or gender, and who want to encourage inclusion and understanding at their company. Or they might have a shared passion or belief. So is this the best way to ensure that a company's diversity, equity and inclusion policies (DEI) are followed? Or is that asking too much?
Diversity and inclusion matters to Americans. A CNBC SurveyMonkey report from 2021 shows that, for 78% of Americans, it's important to work at a company that prioritizes diversity and inclusion, and 39% say the topic "became more of a priority" in the previous year. At the same time, a Deloitte University Inclusion study indicates that "83% of millennials are actively engaged when they believe their organization fosters an inclusive culture."
Launching fresh programs
There are also indications that a huge majority of companies are taking the subject seriously.
In the United States, 70% of companies launched new DEI programs in the previous year, according to an Employee Experience Benchmarking Report by Sequoia from 2021.
One such program involves giving a voice to those who identify as transgender. By 2021, the number of organizations instituting a trans identity policy had jumped to 83%, according to a Baker McKenzie survey. That is up from 13% in 2018. Such policies aim to ensure that employees who identify as transgender are protected from discrimination and harassment in the workplace. "Organizations are changing how they demonstrate sensitivity to employee needs in their efforts to change culture," it says.
Some organizations have turned to ERGs to help them get it right. Forty percent of companies in the United States have such a group, according to the same Sequoia Report, up 9% from 2020. Cara Pelletier, senior director of employee experience at 15Five, a performance management software company, says: "ERGs are highly effective at building meaningful and trusting relationships between employees and they are a great tool for promoting a welcoming culture."
The vision for ERGs originated in the 1960s when racial tension was high. Xerox initiated the first of such groups in 1970: the National Black Employee Caucus. It encouraged members to network, and to share their experiences and challenges with one another. Since then, such groups have taken on various roles, including advisors, advocates, and educators. Joining an ERG can involve anything from taking part in a seminar on mental health to attending a tea party with colleagues, as happened at Paycor, which builds HR software.
Laura Torres, a human resources officer and DEI business partner at Paycor, says, "ERGs can positively affect DEI initiatives, company culture, and engagement." Her role as business partner involves working with managers to develop and drive DEI action plans.
Given the positive evaluation of these employee groups, it's not surprising that some companies might want to rely on them to implement their diversity programs. However, Pelletier and Torres say they shouldn't be expected to work alone.
Why it's best not to expect ERGs to take sole responsibility
While ERGs can be great at getting the ball rolling on fresh initiatives, there needs to be buy-in from management if any programs are to be successful, according to Pelletier. Here's why ERGs shouldn't be expected to operate alone:
Lack of budget control
Initiatives need to be funded if they are to get going. Pelletier says, "While ERGs can advocate for change in a company's policies, executives are the ones who will allocate budget to actually create and sustain meaningful change."
Not enough time
Most employees continue to work at their regular jobs alongside participating in an ERG, which can be demanding. Torres says, "Although ERGs can spark change within an organization, they are voluntary groups and are led by employees with full-time roles, and these employees may not have enough bandwidth to support the complex work of DEI by themselves."
Insufficient expertise
While an ERG leader may be an expert in the things they're passionate about, they may not have knowledge of the range of issues related to DEI, says Torres. "Support from a DEI team is necessary for the success and impactful longevity of ERGs," she says. Such a team "will focus on all populations that have been historically excluded."
How companies are taking the pressure off
Some companies, such as Paycor, have adopted strategies to support ERGs in their work. These include:
Creating DEI teams
At Paycor, there is a dedicated DEI department that works alongside the company's seven groups, which include: Colorful Connections, which promotes awareness of the culturally diverse population; Prism (Pride, Raising awareness, Involvement, Support, Mentoring alliance), which empowers leaders within the LGBTQ+ community; and the Women's Inspirational Network (WIN), which encourages employees to inspire and support women.
Jennifer Frost is the team lead of tax services and chair of the Mental Health Awareness Project (MAP) group at Paycor. Frost has worked with the DEI team and other ERGs on an initiative to show how mental health affects not only members of her group but others as well. She invited a guest speaker in to talk to the MAP group and to the Black and LGBTQ+ communities at Paycor about mental health. "[The speaker] shared her own journey with mental health struggles while also being a part of those communities," says Frost. Other programs include a gratitude challenge. "For each day of the week or month, we present a list of ideas, such as anything that made you smile today, someone who has taught you something or helped you, something soothing, and a hilarious memory. This activity aims to assist others," she says. The DEI team at Paycor has also made employees aware of how important such groups are to company culture.
Securing executive sponsors
Senior management can help ERGs be successful in what they want to achieve. Pelletier says, "Most companies require that an ERG have at least one executive sponsor whose role is to coach, mentor, and guide the ERG leaders as well as advocate for their work and ideas at the executive level." Frost agrees that involving senior leadership is vital. "The Mental Health Awareness Project would not be successful if we didn't have support from our executive leadership team," she says.
At Pelletier's previous company, the executive sponsor of the women's ERG was a man. She says, "We did that intentionally to show that women's issues in the workplace aren't just women's responsibility to solve." The executive set a positive example by stepping up to champion women's issues at work.
Avoiding micromanaging
Involving management is important, though they shouldn't try to force any issues. Torres says, "At Paycor, providing ERG support does not mean micromanaging them. We allow ERG leaders the autonomy to lead their groups but provide guidance and advice to help them be successful."
The next steps
As more and more companies look to develop programs around diversity, equity and inclusion for their staff, ERGs have an important part to play in making sure change is achieved. It helps when the company is upfront about its intentions too. That's why Frost is proud of Paycor's guiding principles, which include "Take care of each other – Get to know each other. Be authentic. Show respect and kindness. Be empathetic. Support each other." These are ideas we could all benefit from following.
Photo: Welcome to the Jungle
Follow Welcome to the Jungle on Facebook on LinkedIn and on Instagram and subscribe to our newsletter to get our latest articles every day!
Las temáticas de este artículo