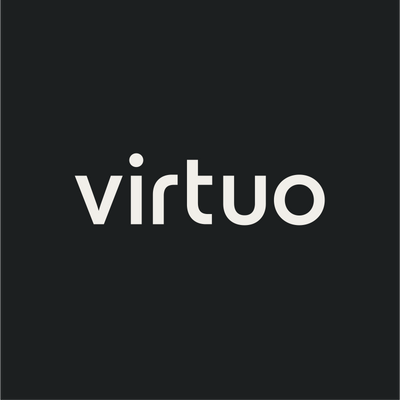 Virtuo
Strategic Planning and Pricing Analyst - Stage
Experience:
Not specified
This position was filled!
Qui sont-ils ?
Since 2016, Virtuo is your car, but in your pocket (not parked on city streets). From Paris to many other European capitals, we're bringing all the freedom of driving without the burdens of owning a car for you, our cities & the planet. Our vision is a future with no personal cars.
Key Facts
📲 +2,500,000 downloads │ 👤 +150,000 users │ 🚙 +5,000 cars │ 💪 +180 Virtuosos
💰 Fundraising in 2021: €110M
🏆 Rewards: Best apps on the app store 2016&18, BPI France, and 2021 FrenchTech Top 120.
📍 We are in France, the U.K, Spain, Italy, Germany and Portugal.
Descriptif du poste
🔑 L'opportunité :
Sois responsable de la stratégie tarifaire de Virtuo !
Tu travailleras en étroite collaboration avec la CMO (Directeur Marketing) et le Pricing and Demand Manager dans notre siège social à Paris.
Le modèle économique de Virtuo repose sur notre capacité à répondre à la demande avec une flotte définie, dans différents lieux et avec différents modèles de voitures. Virtuo a fait le choix d'investir massivement dans la Data Science pour orienter la prise de décisions. En tant que Strategic Planning & Pricing Analyst, tu optimiseras les revenus, les marges et l'acquisition de clients en mettant en œuvre des stratégies de tarification et de génération de la demande.
Nous recherchons des personnes très motivées et autonomes, passionnées par la gestion de projet et l'analyse, pour contribuer à la croissance incroyable de Virtuo et à son expansion internationale.
🎯 Les missions :
En tant que Strategic Planning & Pricing Analyst, tu t'occuperas de :
- Analyser la demande et la concurrence de manière hebdomadaire.
- Évaluer les performances de nos algorithmes de manière quotidienne / hebdomadaire (en particulier les résultats du modèle tarifaire), recommander et mettre en œuvre des adaptations à court et à long terme.
- En période de faible demande, optimiser l'utilisation de la flotte en utilisant la tarification, le CRM (gestion de la relation client) et la publicité payante, avec le soutien de nos équipes marketing
- En période de forte demande, recommander et mettre en œuvre des stratégies pour maximiser les revenus/marges et/ou l'acquisition (durée, segments de clients, etc.).
- Continuer à déployer et à développer la prise de décision basée sur l'IA en collaboration avec notre équipe de Data Science.
🥇 Ce que ce poste t'apportera :
- Avoir un impact : la possibilité de façonner l'avenir de la mobilité européenne grâce à un rôle très exposé au sein de l'entreprise.
- Des collègues talentueux et un environnement stimulant dans une entreprise en forte croissance.
Profil recherché
- Tu parles couramment le français et l'anglais.
Analyse :
- Tu as une première expérience à des postes analytiques, par exemple dans une entreprise de conseil ou en finance
- Tu es très analytique, tu aimes résoudre des problèmes quantitatifs complexes.
- Tu es orienté.e business : au-delà des chiffres, tu comprends les implications commerciales et souhaites avoir un impact tangible.
- Tu maîtrises Excel.
Esprit entrepreneurial :
- Tu es autonome, organisé.e, capable de planifier et agile.
- Tu es pragmatique et désireux.se de concrétiser les choses, avec une préférence pour l'action.
- Tu as un bon esprit d'équipe, au sein du marketing mais aussi avec l'équipe de Data Science et les opérations.
- Tu es passionné.e par la satisfaction de nos clients, l'expérience de Virtuo et le rôle que Virtuo peut jouer dans le paysage de la mobilité.
Déroulement des entretiens
- "Discovery call" avec l'équipe People
- Call avec Benjamin, ton future manager
- Cas pratique et débrief avec le manager
🚙 Learn more about us:
Want to know more about us? Check our Candidate Kit
Diversity & Inclusion:
We believe that equality and diversity make us a better company and community. We currently have around 20 nationalities at Virtuo and we respect and value employees from every background. We are committed to making an impact on society and this is at the foundation of everything we do at Virtuo — from our product's features to how we build our workforce. We take many initiatives to improve diversity and inclusion and we are proud we signed the PACTE by FrenchTech, an engagement to bring more parity in the start-up ecosystem.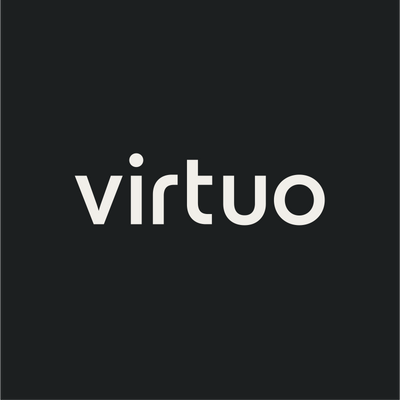 Virtuo
Interested in this job?
Questions et réponses sur l'offre