Luxurynsight
Développeur Fullstack Angular/Node/Deno
Permanent contract

 

Salary between €45K and €55K

Paris

Partial remote authorized

> 4 years
The company
Luxurynsight
Big Data, Luxury

From 15 to 50 employees
The job
Développeur Fullstack Angular/Node/Deno
Permanent contract

 

Salary between €45K and €55K

Paris

Partial remote authorized

> 4 years
Qui sont-ils ?
Luxurynsight is a pioneer and leader in providing data-driven solutions for luxury, fashion, and beauty industries. Luxurynsight is the winner of VIVATECH BPI France Luxury Innovation Award 2021.
Since 2011, we have developed proprietary solutions that encompass brands' strategy, marketing, pricing. Ever since we launched our first beta product, we have met strong growth both in terms of clients and scope diversity - including leading brands such as LVMH, Chanel, Hermes, Shiseido, Coty, Dior, Bulgari, Hennessy, Lacoste, Alibaba, Google, and many more. Over the years, we have built extensive expertise within the luxury, fashion, and beauty industries.
Our digital-centricity and unrivaled China expertise help our clients find the best solutions to boost their business in a post-Covid world.
We have a passionate team of savvy datalogists specializing in the luxury sector and coming from over 14 countries around the world.
Luxurynsight is a visionary company that offers a start-up environment, ideal for curious self-starters looking to gain unique insight into the luxury industry.
Our Advisory Board includes members such as:
Christian Blanckaert (Ex Executive VP Hermès, Ex President Comité Colbert)
Isabelle Gex (President Shiseido Fragrance, Ex CEO of LVMH Fragrances)
Stanislas de Quercize (Ex International CEO Cartier, Ex CEO Van Cleef & Arpels)
Richard Collasse (President Travel Retail Chanel)
And many more!
Visiter le profil
Rencontrez Gracey, Senior project manager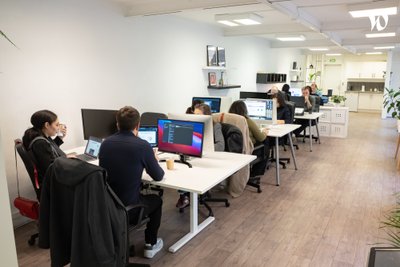 Rencontrez Jonathan, Founder & CEO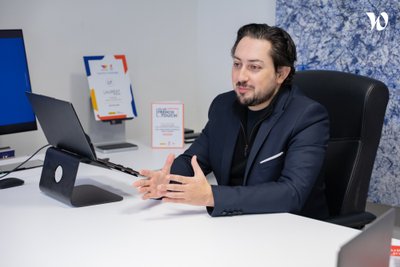 Rencontrez Charles, Product Manager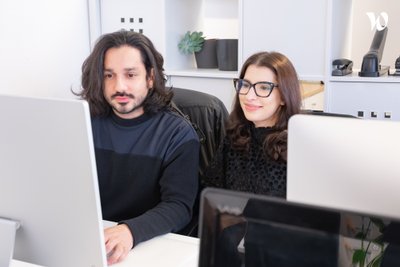 Descriptif du poste
💻 Qu'est-ce qu'on va faire de beau ?
Design, implémentation & tests de nouvelles fonctionnalités sur nos différents produits (data visualisation, veille de news, map tricks…)
Participer ensemble à la stratégie tech & au choix des technologies qu'on utilisera pour nos futurs projets
🤝 Assurons-nous que nos valeurs te correspondent
Chez Luxurynsight, nous faisons en sorte que vous soyez libres de :
Partager des idées et prendre des initiatives sur les projets, les produits, la technologie, les processus ou tout autre sujet qui vous tient à cœur
Améliorer vos compétences dans de nombreux domaines
Garder un œil sur ce qui se passe dans le monde Tech/Produit
Échanger aisément entre collègues & consolider ça pendant nos apéros mensuels 🍻
Profil recherché
Le "Must" :
Min. 2 ans d'expérience sur Angular/Node (Javascript & Typescript)
Esprit d'équipe : En tant que petite équipe tech (6 pers.), on s'entraide et on interagit ensemble pour avancer
Esprit Produit : Tu aimes les beaux produits Tech & délivrer des fonctionnalités sympa à des utilisateurs enthousiastes
En "Bonus" :
Tu as quelques connaissances sur Elasticsearch & Algolia
You speak a bit of english (pas obligatoire, mais c'est toujours mieux !)
Nous partager des projets sur lesquels tu as travaillé (pro, perso… tant que tu en es fier 👍)
Déroulement des entretiens
⏩ Notre process est en Full-remote
Une rencontre en visio avec Arnaud, notre CTO
Un (petit) test technique pour comprendre comment vous abordez un sujet
Une rencontre "good fit" avec quelques membres de l'équipe (Dév, PM, …) & Formalités RH
Si tu as lu jusqu'ici, qu'attends-tu pour nous envoyer un petit message ? 😉
A très vite !
Luxurynsight
Interested in this offer?
Questions et réponses sur l'offre
Add to favorites

Share on Twitter

Share on Facebook

Share on LinkedIn