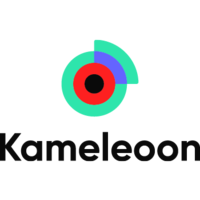 Kameleoon
[INTERNSHIP] QA Testor
Internship

 

Starting date:

 

Paris

Partial remote authorized

3 years of college

> 1 year
The company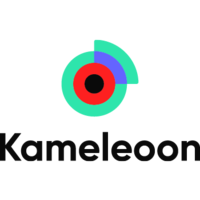 Kameleoon
SaaS / Cloud Services, Big Data

From 50 to 250 employees
The job
[INTERNSHIP] QA Testor
Internship

 

Starting date:

 

Paris

Partial remote authorized

3 years of college

> 1 year
Qui sont-ils ?
Kameleoon enables brands to offer exceptional digital experiences and personalize the customer journey to maximize engagement and conversion, driving exponential online revenue growth.
Its web and full stack experimentation and personalization platform measures visitors' purchasing intention in real-time and adapts messages, content, navigation and offers on all channels. With features including A/B testing, manual user segmentation, AI predictive targeting, customer behavior tracking and real-time data,
Kameleoon delivers an improved experience for each and every visitor.Kameleoon's platform helps marketers, product managers, and developers build better customer experiences and products.
 With a team of +150 people present all over the world - US, Canada, Nordics, Germany, France, Italy and Russia - Kameleoon works with more than 450 companies worldwide rely on Kameleoon, making it the top SaaS platform for AI-driven experimentation and personalization. These include leaders in ecommerce and retail, media, travel, automotive, financial services and health such as Toyota, BPCE, Fnac Darty, Swarovski… and many others!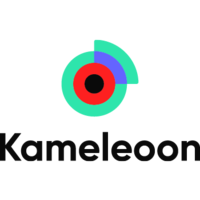 Visiter le profil
Meet Jean-Noël, Founder & CTO
Meet Rémi, Head of Customer Success & Professional Services France
Meet Clélia, Lead Product Manager
Descriptif du poste
Dans le cadre de l'amélioration continue de la qualité de notre plateforme, nous recherchons un.e stagiaire QA Testor (H/F) pour renforcer notre département QA.
Ta mission principale ? Tester notre produit afin de veiller à son bon fonctionnement et délivrer une expérience irréprochable à nos clients.
​
Ton quotidien sera le suivant :
Vérification et analyse des bugs remontés par nos utilisateurs
Exécution de tests manuels dans différents environnements
Participation à la phase de recettage avant chaque mise en production
Recherche des défauts et des régressions fonctionnelles
Communication avec les développeurs
Rédaction de scénarios de tests
Amélioration continue du process de testing
Proposition d'améliorations Produit
​
Profil recherché
Tu as un background scientifique / technique. Une formation de développeur web ou d'ingénieur est appréciée. Mais tu peux être autodidacte si tu nous épates !
L'environnement suivant t'est familier : HTML 5 / CSS 3 / JavaScript / Git / Java
Idéalement, tu as déjà une expérience en tant que testeur web ou développeur web.
Tu as déjà touché à des frameworks de test (Selenium) ou web (jQuery, Qooxdoo, Bootstrap …) ? C'est un atout supplémentaire !
Tu es autonome, organisé.e et rigoureu.x.se : tu connais les tâches qui te sont assignées, et avec toi, cela avance méthodiquement !
Tu es sensible à l'ergonomie et au design d'un site. Tu arrives à repérer les non conformités graphiques en un coup d'oeil. Ou presque ;-)
Travailler avec toi est un plaisir : tu as le goût des autres et du travail en équipe
Tu ne transiges pas sur la qualité et te bats tous les jours pour délivrer une expérience irréprochable aux clients.
Tu es force de proposition, et n'attends pas qu'on te donne la solution à ton problème.
Avide d'apprendre, tu es capable de t'adapter à un écosystème en perpétuelle évolution.
Anglais courant (écrit obligatoire)
Travailler dans une start-up dynamique et en pleine croissance te motive particulièrement !
Tu ne coches pas toutes les cases ? Mais tu penses être fait.e pour le poste ?
Tente ta chance.
Pour postuler à cette offre, l'envoi d'un CV est obligatoire.
Questions et réponses sur l'offre
Share on LinkedIn

Share on Facebook

Share on Twitter
Other Business Development listings
These job openings might interest you!
Team Vitality

Internship

Partial remote authorized

Malt

Internship

Partial remote authorized

Malt

Internship

Partial remote authorized
See all job openings