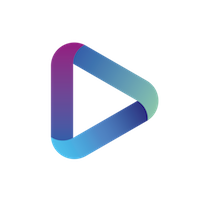 iBanFirst
Administrateur Système et Réseau / DevOps (H/F)
The company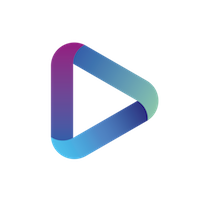 iBanFirst
The job
Administrateur Système et Réseau / DevOps (H/F)
This position was filled!
À propos
iBanFirst is a global financial services provider delivering solutions across banking borders. As an alternative to the traditional bank offer, iBanFirst helps international SMEs to thrive while simplifying their daily operations. To do so, iBanFirst has developed a cutting-edge core banking platform enabling fast, secure and cost-effective multicurrency transactions. Thanks to iBanFirst, financial teams can make and receive payments in over 30 currencies and hedge foreign exchange risks.
Founded in Paris in 2013 by former bank executives and entrepreneurs, iBanFirst is a French company headquartered in Belgium, with operations in France, Belgium, the Netherlands and Germany. It is regulated as a payment institution, passported throughout the European Union, and serves thousands of customers all over Europe. Member of the SWIFT network and SEPA certified, iBanFirst holds AISP and PISP accreditations under PSD2. The company has raised €46m from Xavier Niel and leading European venture capital funds, such as Elaia and Bpifrance Large Venture, among others. In May 2021, iBanFirst completed a growth equity funding round with Los Angeles-based private equity firm Marlin Equity Partners.
Descriptif du poste
Tu rejoins une équipe de 5 personnes en y apportant ton expertise sur les sujets Admin sys/DevOps : développer les outils d'automatisation nécessaires et mettre en place les process pour déployer, sauvegarder et monitorer les services sur une infrastructure que nous avons construite.
Tes missions seront :
Mise en place/refonte des services existants
Orchestration/automatisation des process
Participation aux projets de refonte de l'infrastructure en place
Assurer une veille technologique constante
Notre environnement technique :
Linux (CentOS/Ubuntu)
VMware/Veeam
Windows 10, Windows Server 2019, Office 365
Docker
Ansible
ELK/Centreon
Ton profil :
Ecole d'Ingénieur ou Université (bac +5)
Solides expériences dans les architectures virtualisées (VMware/Linux/Windows)
Expérience de 2-3 ans sur un poste équivalent
Expertise autour des technologies Kubernetes, Docker et les outils d'orchestration de conteneurs
Découvrez l'équipe
Ce contenu est bloqué
Le cookie Youtube est obligatoire pour voir ce contenu
Questions et réponses sur l'offre
Add to favorites

Share on Twitter

Share on Facebook

Share on LinkedIn