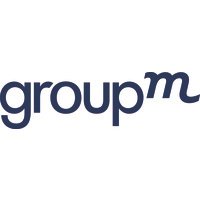 GroupM
Internship Global Account Executive H/F
Permanent contract

 

Neuilly Sur Seine

Occasional remote authorized
The company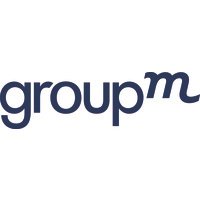 GroupM
Digital Marketing / Data Marketing, Advertising, AdTech / MarTech

From 250 to 2000 employees
The job
Internship Global Account Executive H/F
Permanent contract

 

Neuilly Sur Seine

Occasional remote authorized
Who are they?
GroupM fédère les différentes agences média du groupe WPP. En France, ces agences sont KR Wavemaker, MediaCom, Mindshare, Neo et Keyade.
Le rôle principal de ces agences est d'accompagner les annonceurs dans la définition de leur stratégie d'investissement media, jusqu'à l'achat des espaces publicitaires.
Les métiers de GroupM intègrent également les stratégies de contenu et de création, la production et la diffusion de ces contenus ad hoc. Ainsi, GroupM est organisé autour d'agences à taille humaine, épaulées par des pôles transverses experts.
Parce qu'il est primordial d'avoir un fit avec la culture de l'entreprise que vous envisagez de rejoindre, découvrez ici ce qui fait que GroupM est une entreprise où il fait bon vivre, leur histoire, leurs valeurs, leurs métiers et actualités.
Pour découvrir l'entreprise en vidéo, rendez-vous également ici
Job description
Who are we?GroupM is the world's largest media investment company.GroupM has global footprint across 80 markets through international networks and works for renowned clients across various industries such as luxury goods, automotive, FMCG, services, etc.In France, GroupM includes the following agencies: KR Wavemaker, MediaCom, Mindshare, Neo and Keyade (1000 employees).Context :As part of a team working on a large international account, the International Account Executive Apprentice will be in charge of participating actively in the coordination of 50+ markets.  On an ad hoc basis, you will also have the occasion to support the team in the implementation of media campaigns on a global scale.  
For this to happen, you will be in constant contact with the network of GroupM agencies across the world, as well as with the various expert departments within the agency.
Key Responsibilities:- Actively contribute to managing the reporting of media campaigns in 50+ markets across the world through the ad hoc consolidation tool (media plans including campaign dates, estimated performances, budgets, etc.) Objectives: Follow each market's media activity very closely, make sure each market input their media activations clearly and on a regular basis into the consolidation tool, make sure that all the media data is consistent and homogeneous from one country to the other.
- Liaise with the markets on a regular basis to collect data / follow up on clients' requests
- On an ad hoc basis, participate in the development of international media recommendations
What you'll need:- You have a Master's Degree level (Communications or Marketing) and are looking for a 5-6 month intership
- Key attributes: internationally minded, rigorous and an eye for detail, curious and resourceful, well-organized, reactive, dynamic, a good knowledge of the media ecosystem, positive attitude
- You must be fluent in English (oral and written fluency)
- You must have good knowledge of the Microsoft Office suite, especially Excel and PowerPoint (+ be comfortable with IT tools in general)  Why join us ?
- Share our commitment to innovation, ethics and transparency- Benefit from of a collaborative, learning culture and a very varied client portfolio- Take advantage of our privileged working environmentLocation : Neuilly-sur-SeineTo learn more about our Culture :https://linktr.ee/groupmfrancerecrute
Questions and answers about the offer
Add to favorites

Share on LinkedIn

Share on Facebook

Share on Twitter