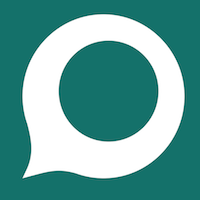 Evaneos
Graphic Designer • Webdesigner
Occasional remote authorized
Experience:
Not specified
Qui sont-ils ?
Better Trips for travelers. Better Trips for the world.
Since Evaneos was founded in 2009, we've been building a greener, fairer future for travel. By connecting travelers with the world's best local experts, we provide trips that are better for them and better for the places they visit.
For us, it's all about quality and impact. That means fighting mass tourism and impersonal experiences at the expense of local communities and the environment. Instead, we offer tailor-made trips, lovingly crafted by those passionate about sharing and protecting the destinations they call home. Thanks to our network of more than 1000 local partners in more than 160 destinations, we've helped more than 500,000 travelers plan extraordinary trips around the world.
The adventure doesn't stop here. We invest a percentage of every trip we sell in our Better Trips Fund and have committed to spend at least 3 million € by 2025 on projects that reduce the negative impacts of travel and drive positive change within our industry. Think: certified carbon offsets, planting mangrove trees, collecting ocean bound plastics, guiding small businesses through sustainability training and certification, creating new opportunities for woman-owned businesses, and much more.
Our values are just as important within Evaneos. Our strength is in our diversity: our multitude of languages, backgrounds, and experiences. We believe in building the best teams by creating an environment where everyone can be authentic, trust each other and thrive.
We hope you'll join us on our mission.
You can also follow our Glassdoor page and see the comments of our current employees and candidates.
Descriptif du poste
Evaneos recherche un·e Graphic Designer
(connaissance de Figma, Dartagnan et After effect obligatoires)
Vous rejoindrez une équipe de 10 personnes travaillant sur l'activation de la marque, la communication ainsi que le social media.
VOS MISSIONS
Réalisation de créations graphiques en accord avec l'ADN de la marque
Campagnes et activations digitales
Accompagnement de la refonte du site web (notion UX/UI)
Conception de newsletters (desktop/mobile)
Animation du site web e-commerce pour les différents devices
Création des contenus web et digitaux pour les réseaux sociaux (visuels stories, posts, gif, illustrations, photos, déclinaisons images…)
Diriger les prestataires externes pour mener à bien les projets (montage video, illustrations, etc)
Brand content : Assurer des assets dans l'air du temps en termes de format, codes et de tonalité qui s'inscrivent dans l'adn de la marque
Insuffler un renouveau créatif permanent en ligne avec l'ADN de la marque
shooting, (DA, moodboard, achat d'art, production, post prod, mise à dispo des assets, suivi du planning) en accord avec la stratégie de la marque
Veille graphique / Benchmark
Profil recherché
Votre Profil
Vous vous sentez en connivence avec les valeurs d'Evaneos et avez envie d'évoluer dans une entreprise à taille humaine au sein de laquelle votre implication et votre travail ont une importance certaine.
Diplômé·e d'une école supérieure d'arts graphiques, vous avez minimum 5 ans d'expérience dans un poste similaire, une solide culture artistique et une forte sensibilité au web.
Une approche globale print/digital et une sensibilité typographique est indispensable.
Vous maitrisez les subtilités des différents réseaux sociaux, leurs usages et leur innovations technologiques.
Vous êtes créatif·ve, avec un grand sens de l'esthétique, et êtes ouvert·e sur diverses techniques telles que la photographie, la video, le web, le motion design.
Vous êtes rigoureux·se, organisé·e, réactif·ve et capable de gérer plusieurs projets en même temps.
Vous maitrisez parfaitement la suite Adobe, ainsi que Figma, Dartagnan et After effect.
Bonne maitrise de l'anglais.
Portfolio en ligne ou en PDF indispensable à joindre avec la candidature
Cadre de travail
Nous plaçons le bien être des "Evaneosien·nes" au centre de nos valeurs :
Budget voyage via le CSE pour découvrir les services Evaneos
Télétravail ponctuel + Travelling TT pour travailler plusieurs fois par an dans d'autres pays/régions
Une flexibilité du temps de travail : en accord avec ton équipe, tu peux aménager tes horaires
Bureaux proche de Saint-Lazare avec une superbe cour intérieure permettant d'échanger avec tous les collègues
PC ou MacBook Pro fourni au choix
Des BSPCE pour être lié·e au succès de l'entreprise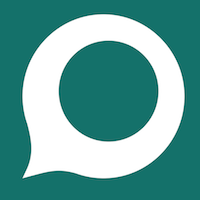 Evaneos
Interested in this job?
Questions et réponses sur l'offre
These job openings might interest you!