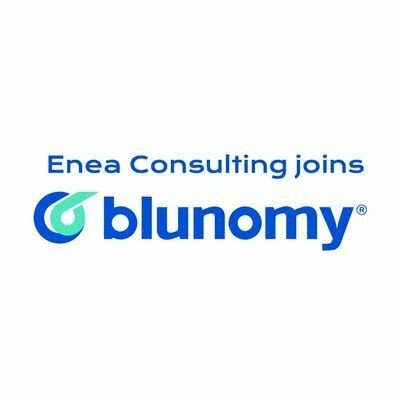 Blunomy (formerly Enea Consulting)
Senior Consultant in Energy Transition - Hong Kong
Partial remote authorized
Education:
Master's degree
Experience:
Not specified
Who are they?
Enea is a boutique strategy consultancy specialised in the energy transition. We help our client seize opportunities and mitigate risks arising from the shift towards a decarbonised, decentralised, digitised and democratised energy sector. Our Singaporean office opened in 2020 and as a result of the continued success and growth of our business – we are looking for suitably qualified analysts/junior consultants to join our team in Singapore.
We work with clients across the energy value chain, including government agencies, network businesses, tech start-ups, energy retailers, financial institutions, investors and large energy consumers. Our client engagements cover topics such as renewable distributed generation, energy storage, hydrogen, energy efficiency, green gas, waste management, energy transition financing and energy access.
We are a do-well-and-do-good company: we are committed to energy access and do volunteer work with social entrepreneurs through our ENEA Access program (https://www.enea-consulting.com/en/about/energy-access/)
The successful applicant will join a high performing, diverse and global team of energy specialists across our offices in Australia, Hong Kong, Singapore, Paris and London. Our people come from a wide variety of backgrounds and experience, are open-minded and focussed on the future, united by shared values and passionate about sustainable development and energy access.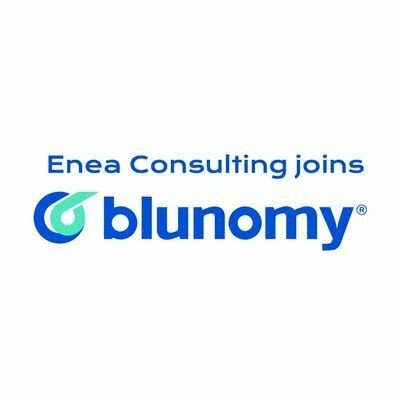 Discover Blunomy (formerly Enea Consulting)
Let's go!
Découvrez Enea Consulting avec Sebastien, Directeur
Job description
Working under the supervision of the project manager, you will contribute to the delivery of consultancy projects across a range of clients, sectors and energy topics. Your work day-to-day will vary depending on the scope and requirements of individual projects and will include, but not be limited to:
Literature reviews and desktop research

Quantitative and qualitative analysis

Technology cost-benefit analysis and feasibility studies

Stakeholder engagement and workshop organisation

Information synthesis, extracting key insights and developing recommendations

Writing reports and developing summary presentations

Business development support and proposal writing
Example projects:
National Bioenergy Roadmap - Similarly to the National Hydrogen Strategy, it develops short and medium-term actions and demonstrates Australia's competitive bioenergy markets to grow the sector

Emerging trends forecasting - Survey for developing inputs into forecast models for parameters on uptake of various devices and models to forecast various emerging trends around the Energy Transition

Behind the Meter Technology Strategy – trends, impacts and strategic roadmap for an Australian distribution network service provider

Network Battery Storage Strategy – cost-benefit analysis, trial acceleration and strategic roadmap for an Australian distribution network service provider

Electric Vehicle Recharging Infrastructure (EVRI) Strategy – EVRI business model analysis and market entry strategy

Microgrid as-a-service Joint Venture set up – Market entry strategy and JV structuring to enter APAC markets
Preferred experience
As the ideal candidate, you will be passionate about the energy sector, precise, rigorous and an excellent written and verbal communicator. Your outstanding academic track record will be complemented by your experience in energy and/or sustainable development.
Role requirements
3 - 5 years of relevant experiences in energy transition, supported by relevant academic background.

To be eligible to apply for this position, candidates must be either a Hong Kong citizen or have ongoing working rights in Hong Kong.

Fluency in English (mandatory).

Strong interest for energy, environment and/or sustainable development.

Familiarity with APAC energy sector policy, regulation and the commercial landscape, industry experience within a commercial or consulting role will be highly regarded.

Strong analytical skills and advanced competency in MS Excel and PowerPoint. Coding skills (Python) would be a plus.

Excellent oral and written communication skills, synthesis capabilities, respect of time constraints, intellectual honesty, rigour, curiosity, open-mindedness, empathy and team spirit.

Bachelor or Masters degree in a relevant field (e.g. engineering, commerce, finance, public policy)
Location: Hong Kong
Salary: Depending on experience
Work type: Full Time, starting ASAP
Recruitment process
To apply, send us your CV and cover letter !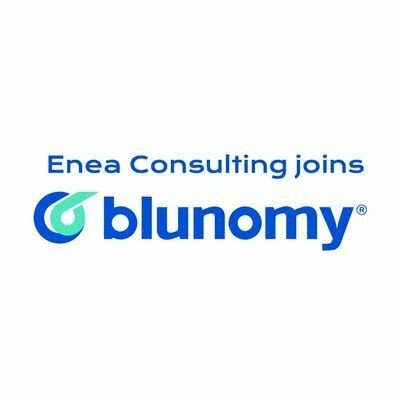 Blunomy (formerly Enea Consulting)
Interested in this job?
Questions and answers about the job
These job openings might interest you!