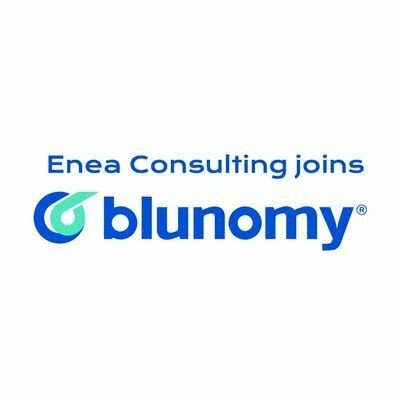 Blunomy (formerly Enea Consulting)
Manager - Power (Strategy Advisory)
Melbourne…
View more
+2
This position was filled!
Who are they?
Let's get right to the point: we believe the best is yet to come, if we put everything we have into inventing new rules for a new economy. We want to play a role in creating these innovative rules and tools, beginning with new ways to define what success is. So, who are we? We're the Blunomists: a unique breed of highly experienced business explorers and experts who provide the multidisciplinary skills that are so often fragmented today. We believe breaking silos is the only way to move towards a regenerative society that's decarbonized, circular and inclusive. 🌎
We are action-oriented and offer more than a consulting-only business model: we don't shy away from complexity, we work hand-in-hand with our clients and partners in the long term and we share the risks when it comes to success. From strategic advice to industrial partnerships and innovative data solutions, we strive to provide end-to-end transformations.
We're never happier than when we're pushing boundaries:
• Accelerating the go-to-market rate for promising and innovative technologies
• Transforming existing infrastructure into low-carbon and resilient infrastructure
• Switching from linear and global supply chains to multiple, circular, local, ethical and largely bio- sourced supply chains, while ensuring social cohesion
• Optimizing land use to respond to growing needs for food and housing, recreate biodiversity, produce bioenergy and capture carbon
• Ensuring that this period of increased attention on the environment creates a reduction in inequalities, with a particular focus on the development of essential infrastructure around the world
These are the transition bottlenecks that get us up in the morning. 🌅
Although we've already got plenty of incredible projects to work on, we're a growing organization. So, stay tuned in the coming months to find out more about us, and until then, feel free to send us your application!
Blunomy is the result of a perfect match between Isabelle Kocher de Leyritz, former CEO of ENGIE and internationally renowned business leader, and Enea Consulting, a pioneering strategy consulting firm specializing in the energy transition. Sharing a common goal of bringing about a positive economy, they decided to join forces to contribute to make change happen.
Blunomy was founded by Isabelle Kocher de Leyritz in 2022. ENEA Consulting brought 100% of its shares in the adventure, to build a common future in a truly unique company. Blunomy is fully owned by Blunomy Manco, a company composed of Blunomy's managers.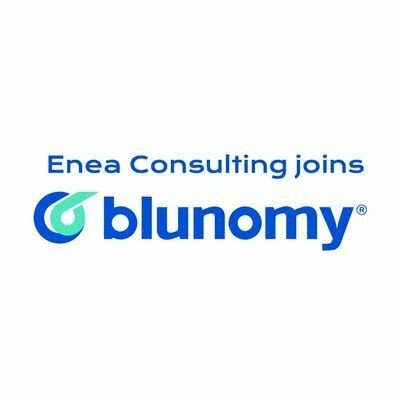 Discover Blunomy (formerly Enea Consulting)
Let's go!
Découvrez Enea Consulting avec Sebastien, Directeur
Job description
Your role as a Manager will see you supervise projects, take on business responsibilities and deepen your expertise across energy transition and climate change topics.
Typically, you will work on:
1.       Project management and delivery
Lead projects with varying level of complexity depending on your seniority level. You will provide or contribute to providing final recommendations, ensure quality project delivery and assist clients as needed.

Supervise project teams of Consultants and Senior Consultants, ensuring their up-skilling, coaching and development.
2.       Business development (depending on experience and seniority)
Manage client relationships to better understand their needs, identifying opportunities for value creation and promoting Blunomy's expertise and competencies in strategy consulting.

Oversee commercial proposals. This will include proposing and drafting relevant methodologies for project completion.

Pro-actively seek and help secure new business opportunities through ongoing client relationships and through building and maintaining professional networks.
3.       Corporate Strategy / Team Management / Internal Development (depending on experience and seniority)
Develop further knowledge/thought leadership and know-how, based on your areas of interest within Blunomy's global team across our offices to ensure consistent delivery of high-quality work in alignment with Blunomy's values.

Develop corporate strategy, plans, organisation and/or process design and ensure effective implementation, such as in communications, skill development, knowledge sharing and training.
Example projects – Energy
Some of our recently completed projects focused on Electricity Networks include:
Define a ten-year vision for transitioning a DNSP to a DSO, developing DSO target state across multiple planning time horizons and the underlying roadmap leading to each target state.

Project Edith (report viewable HERE), partnering with Ausgrid and Reposit Power to explore an approach to higher levels of DER integration with the network

Non-network solutions evaluation tool – a framework for evaluating and optimising non-network solutions (battery storage, SAPS, microgrid, demand response etc.), with a cost benefit analysis of non-network solutions against network augmentation projects, to identify capital deferring opportunities for a distribution network service provider.

Energy storage opportunity study and strategic procurement support: Network battery business model assessment, network locations suitability evaluation, procurement scope definition and market sounding

DER and load forecasting for multiple network operators: our data science team develops a solution to forecast future load and DER penetration (PV, battery, EV etc.) which is used by major Australian DNSPs for their planning needs.
Example projects – Other
In addition to the above, Blunomy have recently completed projects such as:
Microgrids market study and go-to-market strategy – support to identify the most attractive countries in Asia for C&I microgrids, assess the market opportunity, and develop the go-to-market strategy for the new venture between an international technology supplier and global investment fund.

Australian DER market study and go-to-market strategy – analysis of the Australian DER market and its likely evolution in the future, and identification of opportunities for new positionings in Australia's future distributed smart grid. Ongoing support with go-to-market strategy within the distributed energy space.

National Bioenergy Roadmap – similarly to the National Hydrogen Strategy, the roadmap has developed short and medium-term actions and demonstrates Australia's competitive bioenergy markets to grow the sector.

Biogas market study – market opportunity study for bioenergy and biogas in Australia, technical and economic modelling, definition of innovative bioenergy projects, and go-to-market strategy for a large Australian energy company.
Why work for Blunomy?
You will be joining a passionate group of professionals, aligned in our mission to move towards a decarbonised, circular and inclusive economy. As we are currently in a stage of significant growth, you will be much more than a 'cog in the machine', with the ability to make a real and lasting impact across the business. We are focused on finding the right people to journey with us, and to those who do, we offer:
Attractive salary packages

Ability to participate in the company bonus scheme

Hybrid working environment, based in either Melbourne or Sydney

Ability to be part of a global team

Ongoing learning and development opportunities

Weekly team lunch/breakfast

Access to our health and wellbeing platform, Moka Care
Preferred experience
About you
You are passionate about the energy transition and climate change, with a strong interest for energy, environment and/or sustainable development.

A minimum of 4 years experience working within or consulting to power industry with a proven track record of strategic consulting and business development expertise. C-suite level network within the TSO/DSO sector

Functional skills: good verbal and written communication, critical thinking, comparative analysis and synthesis capabilities, respect of time constraints, intellectual rigor, curiosity, open mindedness, empathy and team spirit.

Technical skills: strong analytical skills, efficient use of MS Excel and PowerPoint.

Project management skills: proactive, autonomous and flexible attitude, organisational, planning and time management skills, proven experience of stakeholder engagement and management, both external and internal as a leader and builder of teams.

Bachelor or Masters degree in a relevant field (e.g., engineering, commerce, finance, public policy).

To be eligible to apply for this position, candidates must be either an Australian citizen/permanent resident or have ongoing working rights in Australia (mandatory)

Fluency in English is mandatory.
Location: Sydney preferably, alternatively Melbourne
Salary: $140K - $180K + super + bonus
Work type: Full Time, starting ASAP
Recruitment process
Phone introductions - if you are short-listed, our HR Team will give you a call to have a first chat about your background, experiences and alignment for the role

Cultural Fit interview - the second stage of our recruitment process will be an online/in person cultural fit interview with one or two members from our recruitment team.

Case study/proposal interview - the third stage of our recruitment process will involve preparing a client proposal to present in an interview format, all information will be provided 1 week ahead of interview time. This interview will also involve a separate case study, you will be provided a data set as well as a full set of instructions within the interview. You will be given 1 hour to prepare and then present back to the interviewers

3rd interview with other key stake holders within the business, as required
Questions and answers about the job