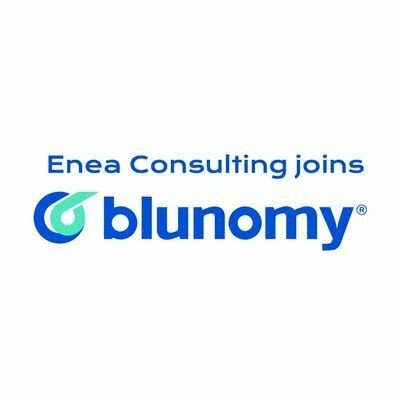 Blunomy (formerly Enea Consulting)
« Manager Investment Funds » / Climate Transition Advisory
Education:
Master's Degree
Who are they?
Blunomy is an international strategic advisory firm, dedicated to accelerating the move towards a regenerative society that is decarbonised, circular and inclusive.
We are action-oriented strategic advisors and offer more than a consulting-only business model: we don't shy away from complexity, we work hand-in-hand with our clients and partners in the long term and we share the risks when it comes to success. From strategic advice to industrial partnerships and innovative data solutions, we strive to provide end-to-end transformations.
We have been operating since 2007, previously trading as Enea Consulting, and continue to expand our international team of Blunomists. Our high performing, multidisciplinary team are based across 6 offices: Melbourne, Sydney, Paris, Singapore, Hong Kong, and London. We come from a wide variety of backgrounds and experiences, are open minded and focused on the future, united by shared values and are passionate about sustainable development and energy access.
Blunomy is the result of a perfect match between Isabelle Kocher de Leyritz, former CEO of ENGIE and internationally renowned business leader, and Enea Consulting, a pioneering strategic advisory firm specializing in the energy transition. Sharing a common goal of bringing about a positive economy, they decided to join forces to contribute to make change happen.
We are looking for passionate and engaging Principals and Managers to work primarily with Financial Institutions clients (Banks, Asset Managers, Investment Funds) to join our team in London.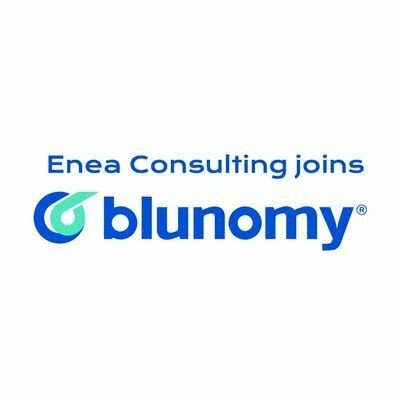 Discover Blunomy (formerly Enea Consulting)
Let's go!
Découvrez Enea Consulting avec Sebastien, Directeur
Job description
1 - Project management and delivery
You will lead complex strategic advisory projects for Investment funds that ranges from strategic due diligence on energy transition markets to the definition of investment thesis and investment strategies at a fund level. You can also be staffed and lead other projects for Energy Players, Banks, and Corporates as well).

You will supervise project teams of Senior Consultants and Consultants (and Managers depending on your level of seniority), ensuring their up-skilling, coaching and development.

You will be accountable for relationship management with both the client and other external stakeholders throughout the project (senior advisors, experts), as well as the quality, costs, planning of the project. You will be supported for that by a Director or a Partner sponsoring the project.
2 - Business development (depending on experience and seniority)
You will be a critical member of the team and will contribute to Blunomy's commercial development with Investment Funds and Financial Institutions, with a strong focus on UK clients.

You will be involved in the management of client relationships (or lead client relationships depending on your seniority) to better understand their needs, identify opportunities for value creation, and promote Blunomy's expertise and competencies in strategic advisory within its areas of specialisation.

You will manage and supervise commercial proposals. This will include proposing and drafting relevant methodologies for project completion.
3 - Internal development (depending on experience and seniority)
You will develop further knowledge/thought leadership and know-how that enhance Blunomy's competitive advantage and professional reputation in sustainable finance and across the industry.

You will collaborate with Blunomy's team to ensure consistent delivery of high-quality work in alignment with Blunomy's values.

As the ideal candidate, you will be knowledgeable in energy transition, precise, rigorous and an excellent written and verbal communicator.

As part of the UK team, you will contribute to the development of the London office providing plenty of opportunity to get involved in topics like marketing, communication, recruitment, …
4 - Examples of projects delivered by Blunomy with Investment funds
Investment strategy definition for an infrastructure fund in selected energy transition markets in Europe (Hydrogen, biomethane, …)

Strategic and commercial due diligence of several emerging leaders in the energy transition (GreenYellow, Zunder, Waga, …)

Development of a fully and transparent state-of-the-art methodology for an infrastructure net-zero portfolio alignment

Definition of the investment thesis for a new decarbonisation fund led by Tikehau
5 - Why work for Blunomy?
You will join a passionate group of professionals, aligned with our mission to move towards a decarbonised, circular and inclusive economy. As we are currently in a stage of significant growth, you will be much more than a 'cog in the machine', with the ability to make a real and lasting impact across the business. We are focused on finding the right people to journey with us, and to those who do, we offer:
Eligibility to the company bonus scheme

Hybrid working environment and healthly work-life balance

Global mobility opportunities

Ongoing learning and development opportunities

Access to our health and wellbeing platform, Moka Care
Preferred experience
A minimum of 7 years' experience in the financial industry and/or in strategic advisory/consulting

Expertise in and strong interest for energy transition / climate & environmental transition from a business point of view (not only reporting frameworks and compliance). Understanding of the transition challenges for asset managers

Strong analytical and consulting skills, comparative analysis and synthesis capabilities, intellectual rigor, critical thinking

Experiences of managing strategic projects (or workstreams of such projects) in Financial Institutions environments.

Commercial skills (depending on your seniority): proactive approach to ensuring client satisfaction and building strong relationships, demonstrated ability to sell and positively impact revenue growth with strong commercial acumen

Excellent written and spoken communication skills in English

Master degree in a relevant field (e.g. finance, business)
Location: London
Questions and answers about the job