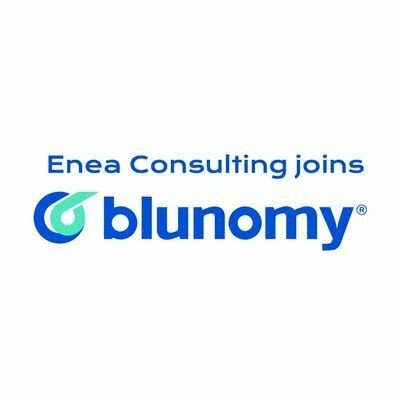 Blunomy (formerly Enea Consulting)
Director - Funds and Asset managers - Singapore
Partial remote authorized
Education:
Master's degree
Who are they?
Blunomy is an international strategy consulting firm, dedicated to accelerating the move towards a regenerative society that is decarbonised, circular and inclusive. We do this by partnering with those in the energy supply chain, financial institutions, businesses and entrepreneurs to ensure the transition of their resources from brown to green.
We have been operating since 2007, previously trading as Enea Consulting, and continue to expand our international team of Blunomists. Our high-performing, multidisciplinary teams are based across 6 offices: Melbourne, Sydney, Paris, Singapore, Hong Kong and London. We come from various backgrounds and experiences, are open-minded and focused on the future, united by shared values and are passionate about sustainable development and energy access.
We are looking for a passionate, engaging Director to lead our activities with infrastructure and private equity funds in ASEAN. We invite all of those who want to break the mould to join us to get change done!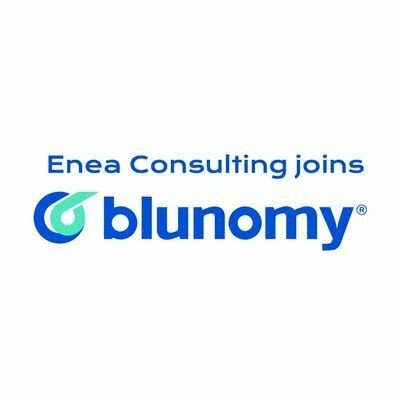 Discover Blunomy (formerly Enea Consulting)
Let's go!
Découvrez Enea Consulting avec Sebastien, Directeur
Job description
Your role as a Director will see you strengthen Blunomy's market position and achieve growth by building key customer relationships, identifying business opportunities and supervising projects with a team of managers, consultants and analysts. In this setting, you will be onboard quickly, work with different team members, and be exposed to the diversity of current energy challenges.
You will be a critical member of the Fund task force. You will lead Blunomy's regional development in the fund industry (e.g., infrastructure funds, private equity funds, and large and diversified asset managers).
Key responsibilities include:
Business development
Overseeing business development within the investment fund industry

Developing and maintaining client relationship management, identifying opportunities for value creation, and promoting and developing business for the company.

Managing, supervising, and developing commercial proposals.

Contribute to the development of the Fund task force globally (commercial strategy, knowledge management, skills development) in coordination across the different Blunomy offices/teams
Project delivery
Managing assignments in the context of acquisitions, disposals or fund-raising in the energy transition sector. The types of projects/assignments are part of the lifecycle of investment funds and may include the following:

Market studies, and investment thesis definition, focusing on the APAC region

Acquisition due diligence: market analysis, review of the target's strategic and commercial positioning, identification of risks that could affect the valuation, the acquisition price or the structuring of the transaction.

Vendor due diligence: preparation of strategic and commercial analyses to assist potential investors in their assessment of the risks and challenges associated with a target company
Corporate Strategy / Team Management / Internal Development
Acting as a Line Manager for Managers, Senior Consultants and Consultants.

Taking responsibility for supporting and up-skilling the Managers, Senior Consultants and Consultants.

Overseeing the development of further knowledge/thought leadership and know-how, in sustainable finance and across the investment fund industry.

Taking on internal responsibilities such as recruitment, staffing management, etc.
Why work for Blunomy?
You will join a passionate group of professionals, aligned with our mission to move towards a decarbonised, circular and inclusive economy. As we are currently in a stage of significant growth, you will be much more than a 'cog in the machine', with the ability to make a real and lasting impact across the business. We are focused on finding the right people to journey with us, and to those who do, we offer:
Attractive salary packages

Eligibility to the company bonus scheme

Hybrid working environment

Global mobility opportunities

Ongoing learning and development opportunities

Access to our health and wellbeing platform, Moka Care
Preferred experience
We seek a motivated, experienced and passionate person to join our growing team. The right person will have some of the following, and a willingness and ability to learn the rest.
You are passionate about the energy transition and climate change, with a strong interest in energy, environment and/or sustainable development

A minimum of 8 years' experience in the fund, asset management or services industry, with additional strategic consulting energy industry experience highly regarded

Capability and network to drive business development and originate contracts

C-suite level initial network within the regional investment fund/asset management sector

Bachelor's or master's degree in a relevant field (e.g. finance, engineering, commerce, public policy)

Functional skills: excellent verbal and written communication skills, critical thinking, comparative analysis and synthesis capabilities, intellectual rigour, curiosity, open-mindedness, empathy, team spirit and leadership.

Technical skills: strong analytical skills, efficient use of MS Excel and PowerPoint.

Commercial skills: Strong influencing and leadership skills reflected by the ability to work effectively across a variety of clients, showing a proactive approach to building client satisfaction and strong relationships; demonstrated ability to sell and positively impact revenue growth and strong commercial acumen

Capacity to manage commercial and strategic due diligence.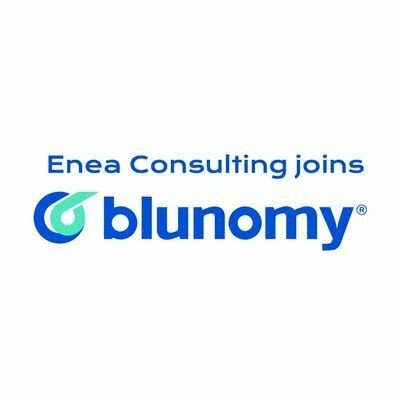 Blunomy (formerly Enea Consulting)
Interested in this job?
Questions and answers about the job
These job openings might interest you!