"Crises are also opportunities to reshuffle the game"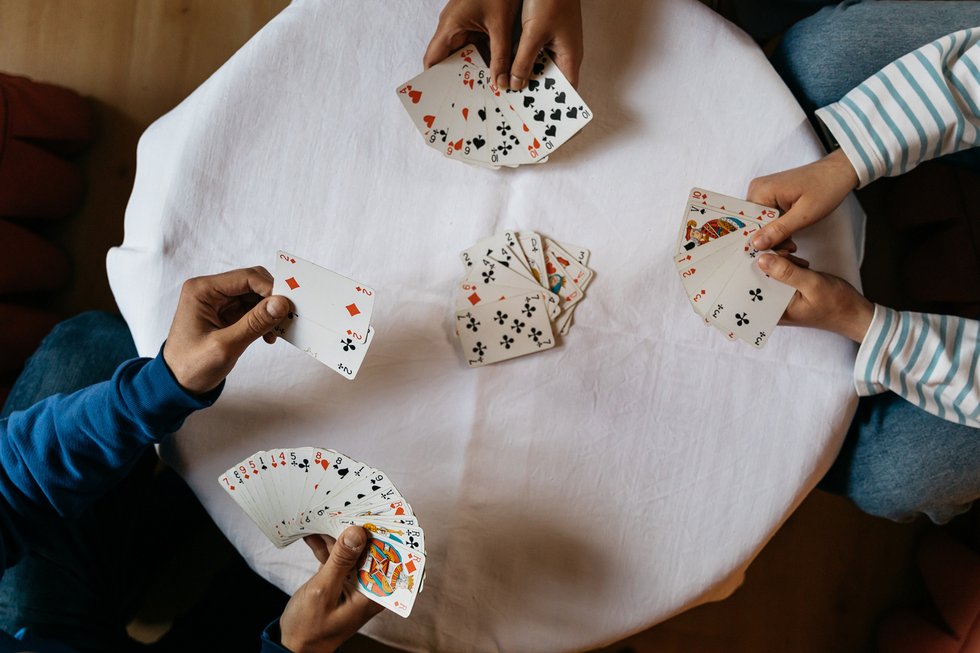 Interview with Nicolas Colin, co-founder of The Family, an investment firm based in Paris and London. He is the author of Hedge: A Greater Safety Net for the Entrepreneurial Age (2018) and of a weekly newsletter titled European Straits.
---
WTTJ : What is the impact of this crisis on the startup world?
N.C. : You can already see a wave of panic among investors. Many believe that startups are going to die because they're too young, not robust enough to weather the coming storm. But the reality is much more complex. To figure out how each startup is going to be impacted, you need a set of relevant questions to understand the context and the decisions that need to be made.
Some industries are growing fast, others are now in free fall. So for each startup, the context can either be positive or negative, but even with a negative context, there are right and wrong decisions. You may survive when the context is negative if you make the right decisions. Conversely, a startup whose activity is growing exponentially may not survive that growth due to cash issues. It all boils down to working capital. If it's negative, fast growth can kill you. [Editor's Note: working capital is the difference between a company's current assets (cash, accounts receivable, and inventories), and its current liabilities (accounts payable). It is a measure of a company's liquidity, operational efficiency, and short-term financial autonomy.]
For each startup, the only question is now "do I have enough cash to weather what's coming?". Available cash is every startup's number one resource, either to face fast growth or to survive and pivot or await the end of the lockdown. That's how good venture capitalists will face the situation. Bad ones will just want to throw in the towel. (That's generally what banks do: when things turn bad, they stop lending.)
What are the startups that can benefit from the crisis?
Entire industries have had to face exponential growth almost overnight: remote work tools (like Zoom) that make it possible to do teamwork and communicate remotely with clients and suppliers, online learning services, online streaming, food delivery services, e-commerce, and everything related to the Covid-19 epidemic. But if the startups concerned have negative working capital, they may not be able to benefit from that growth, they may die too. Likewise, if they depend on a supply chain that involves China, they may be unable to satisfy the growing demand.
"If your company produces something better at a lower price than established players, this crisis will be your time"
Nicolas Colin
But some companies may also "benefit" from the crisis with delay, particularly in B2B. Indeed, when the companies affected by the economic crisis will want to cut their costs, they will turn to new cost-effective products and services and may choose to replace their current suppliers with more innovative players who can help them save money. For example, it may be an opportunity for a company like Payfit to expand its market [editor's note: a company in The Family's portfolio that offers automated payroll software]: if you can help a firm cut costs by automating something like payroll, you'll have huge opportunities to grow.
In short, if your company produces something better at a lower price than established players, this crisis will be your time. The usual corporate inertia that made it hard for new entrants to grow, will end when every executive makes it his/her top priority to cut costs. In the second phase of this crisis, we will see new players dominate the market. The startups carried by this transition will gain momentum.
And what about those startups that won't make it?
In the short run, all startups that offer office supplies and services that rely on face-to-face interactions have seen demand stop overnight. With the lockdown, office workers now stay at home. Startups that offer mobility services have also seen their business plummet overnight (a lot fewer people need mobility).
But it doesn't mean these startups can't make it. If they have "cash and control", they may be able to save time, redeploy their operations, change their products, or even buy up the competition. It's essential to have working capital, but it shouldn't just serve to buy time. It should help prepare the next steps and renounce. Otherwise, it's pointless.
It's all the more critical to go forward as a lot of the startups that are going to die will liberate new resources—engineers, offices, all sorts of talents—that will be available on the market when everything is cheap. This abundance of new, low-price resources will be a boon for the surviving startups. In a healthy ecosystem, this allocation of resources can take place rapidly and those companies that can't thrive will indirectly help those that do.
Of course, governments can and should do a lot to help startups go through this crisis. They will deploy a number of schemes to help companies weather the storm. But will they fit the needs of startups too? Many startups may fall through the cracks. For example, a lot of them work with freelancers who won't benefit from unemployment benefits. It's easy to imagine there will be a few tragic cases: startups that will die because they won't be supported by chicken-hearted investors and will fall through the cracks of all government schemes.
What may be the consequences of this crisis on jobs and HR?
I believe there are at least four consequences. The first is that the most qualified workers will demand more and more autonomy at work. In the current context of COVID-19, the generalization of teleworking (in the work situations that allow it) is accelerating for many workers. There will be no going back after the crisis. Employers will have to adapt to the demands of autonomy-hungry workers used to remote work arrangements.
The second consequence is that the subject of the social protection of the self-employed is on the table. Special unemployment benefits for industry workers were designed to prevent companies from laying off their workers when assembly lines are stopped. Today the spotlights are not on industry workers but rather on those in proximity services. They work in shops. They provide care. They deliver meals. Yet these are the workers that have long been in a sort of social limbo. Until today nobody cared much about their protection and work conditions.
The third is that entire sectors of our economy, like the restaurant industry, which are not usually supported, will have to be protected. A crisis like today's is unprecedented. We had never been in a situation where overnight almost the entire population is forced to stay home. Restaurants are hit like never before. But if we do help the restaurant industry, there will be questions about the tradeoffs. What's in it for the workers? That's why there could be unprecedented social progress for workers in proximity services, the same way there was huge social progress for assembly-line workers after the Great Depression.
Last but not least, the fourth consequence is that after the crisis, the whole game will have been reshuffled. Many incumbents will have been weakened. The economy will no longer be the same. Talented individuals will turn to those companies that have thrived during the crisis and whose recruitment techniques and work cultures are more in tune with their own aspirations. Overall, traditional companies have even more to lose from this crisis than startups.
Can globalization resist? How different are these consequences in each country?
Each major crisis causes a reshuffling of the cards between countries. For some countries, the crisis is an opportunity to tackle burning problems, for example, by creating new infrastructures—that's what was done through extraordinary investments during the US New Deal in the 1930s. Other countries only seek to preserve the status quo. They're at risk of losing ground. You can't just preserve the status quo when the issue is to move to a different technological paradigm.
The reshuffling of the cards is bound to happen with this crisis as countries are reacting very differently. They are not coordinating their response to the epidemic. Due to preexisting tensions, international cooperation is particularly difficult (for example, when President Trump implemented his travel ban against all European countries, he did not even warn his European counterparts first). Furthermore, the leaders who make big decisions can't travel anymore and exchange with their peers IRL.
Surprisingly, in today's crisis, each country takes back its independence and reveals its "true nature". In France, it's striking how President Macron speaks alone when he addresses the nation (he is the State). He is not surrounded by scientists as other world leaders are. What this means symbolically is that in France, politics trumps science. The decisions that are made are based on political foundations and not hindered by endless, unsolvable scientific debates, as they were in the UK, for example. It's undeniably a strength for France in the current context.
But unlike South Korea or Singapore, France can't implement apps to track symptoms because there is a cultural reluctance to what may threaten privacy. French people distrust everything that looks like surveillance. It will prevent France from tackling the epidemic as effectively as possible and leverage the advantages of a strong, respected State.
Germany is going to be hit even more strongly (economically) than France because its economy relies completely on exports. Also, political power was weakened by the Allies after World War Two. The German federal state struggles to coordinate the multiple layers of political power. As a guarantor of budgetary stability, Germany has long imposed its sternness on the rest of Europe. It worked in peacetime. It doesn't today. Germany no longer has the culture of state intervention that could give the country a position of leader in the context of the current "war".
As for the United Kingdom, it is different from France in many respects. The idea of state intervention was discredited by 40 years of neo-liberalism. The country has a more ambiguous relationship to surveillance (CCTV is ubiquitous), but this type of "mass" surveillance was designed for law and order, not for the sake of personalizing services and helping the vulnerable.
Boris Johnson's government represents a particularly toxic mix in the current period. He was in the process of converting his government to an interventionist policy so as to redistribute wealth to the north of the country (which largely voted Brexit), but was caught up in a sudden crisis he refused to see for several weeks. Now he is forced to rush things: it is no longer about long-term plans, but about acting right now.
Under these conditions, in a situation of complete emergency, the Conservative Party is going back to its "real" DNA, which is to help companies, not individuals. That's probably why it took Johnson so long to close pubs. All pubs are part of a real estate empire, Wetherspoon, whose chairman was an ardent Brexiteer and loyal Tory donor. That's why it took so long to order a complete lockdown! Moreover, the National Health Service (NHS), which is already under permanent strain in normal times, will probably be unable to cope with a health crisis of unprecedented proportions.
Boris Johnson and Donald Trump announced rescue plans and radical measures. But the most important thing, when people die, is not speeches and rhetoric. In times of war, what matters is supply chains, logistics, and on-the-ground operations. Some states, like France, are better equipped for that than others.
France could emerge stronger from this episode, unlike Germany, the United Kingdom, or the United States. But everyone must remember this crucial point: crises are not just problems to be solved, they are also opportunities to reshuffle the cards. It is up to us to face today's challenges. We have to realize that we are building tomorrow's world, and we need startups to do that: that's why it's so important to support them.
Photo: Welcome to the Jungle
Follow Welcome to the Jungle on Facebook, LinkedIn, and Instagram, and subscribe to our newsletter to get our latest articles every day!