Employee's trial period: a crucial moment to determine your shared future!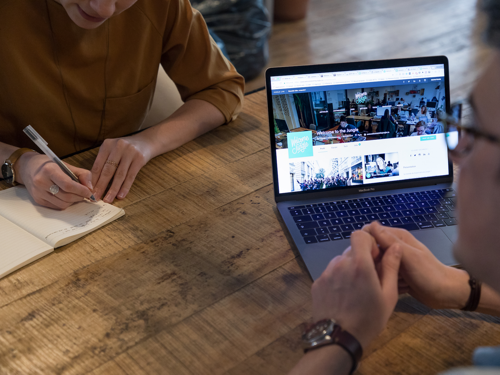 You finally hired them, the perfect person for the job, the gem you were searching so long for. You spent days combing through the applications received in response to your ad… With no success. In your desperation you took to job boards; you met them, once, twice, three times, you took to each other immediately and both said WE DO by signing on the official dotted line. The real deal, it all starts here! In just a few lines, discover how to make the most of your new employee's trial period, tailoring it to suit their needs with an elaborate Onboarding process. Make trial period go hand in hand with integration.
Onboarding?
In a period of strong economic upturn and therefore a shortage of talent, businesses are struggling to hire never mind keep hold of their members of staff, particularly when their skills are uncommon.
To minimise the risk of these talents getting away, it is essential for businesses to actively involve them as soon as they join the company.
'Onboarding' refers to the induction period of each new staff member. The aim? To make him or her quickly operational and loyal to the company.
In an article entitled: How to get Employee Onboarding right, Forbes magazine stated that "4% of new employees quit their job after a disastrous first day and that 22% of employee turnover takes place during the first 45 days". Which means an enormous cost for the business since the cost of replacing a departing employee costs three times more than their actual salary!
4% of new employees quit their job after a disastrous first day and that 22% of employee turnover takes place during the first 45 days.
To avoid such a dire situation, we have a few ideas to share with you:
Number 1: Prepare for the arrival
There you have it! The contract has been signed and the newcomer starts in one week.
Just one week, it's either too long (they could still change their mind) or too short (nothing will be ready for the big day).
You fluctuate between dread and excitement. Such a mixture of emotions, interfering and making you lose your focus!
Take a deep breath and proceed step by step.
The very first step is to prepare every detail of the new employee's arrival.
These are of course the very basics, but you never know – let's go over the points that should never be forgotten.
Make sure that, on the big day, your new employee has an allocated space (as welcoming as possible) on the company premises. You'll probably roll your eyes at this piece of advice, but for the true champions of integration this goes without saying!
Leave no stone unturned in your quest to find and set up their working equipment (computer, telephone, etc.). It's better than giving them a fancy pen and that year's company notebook but then cursing all week because the really necessary equipment is late making the new employee effectively helpless and unable to carry out their tasks correctly. I assure you, you'll save yourself a few grey hairs by this pre-emptive action!
Spread the word. A new talent is landing, you should announce it loud and clear, make it known so that he or she is expected. Elicit the curiosity of the team already on site.
Make arrangements in advance for their first few days so that they're filled with dynamic encounters that will confirm their desire to progress within the company. For this, ensure that all people involved are available at the scheduled time (nothing like a little organisation!).
A new arrival is worth celebrating! Depending on your company's corporate culture, organise a breakfast or lunch meeting or after-work drinks to "mark the occasion". An informal get together can build strong ties.
Generally speaking, be there for your new recruit, clear time for them and instruct existing employees to do the same. The new employee is joining the company for a human adventure, not to be part of a machine!
Number 2: Welcome and place
Then it's the big day: the arrival of the long-awaited recruit.
You have just finished the employee's Welcome Handbook and the Forbes article's fateful prognostic is still playing on your mind.
To avoid this, you give the young talent everything you've got.
So, you're cheerful, kind, physically and mentally available. You're an active listener, who is 100% focused on the new employee, their emotions, feelings and needs.
In this way, you prove to them that they will be taken care of and begin to forge a relationship of trust.
But it's not over yet! A warm welcome is almost an artform and is certainly no easy ride.
Welcoming also involves introducing the new recruit to the entire work force.
By introducing the new employee, you can effectively position them within the group, bringing together and making the other members of the team aware of their responsibilities regarding the employee's induction.
Note: it's very likely that after this first day, you will be just as worn out as the new recruit! Vitamin C will be your ally over the course of the following days.
Number 3: Communicate and relay
The days go on and the new recruit slowly begins to get their bearings.
Don't relax in your efforts though, the induction process is far from over.
Keep communicating with them. It's through communication that you can impart the essential know-how for their new post but also the know-how expected from the team.
Communication is the cornerstone to a successful induction. Pass on the professional business information they need, repeat everything many times, steer them in the direction of the right people…
George Bernard Shaw once said: "The single biggest problem in communication is the illusion that is has taken place".
Watch out, the most important things are often those that are never spoken about. Take notice of the recruit's non-verbal behaviour to find out whether they have understood and agree with what you're saying. One technique to see whether this is the case is to ask the recruit to reformulate the message and to express their agreement. A tip: use this method time and time again, it works.
And don't panic if you start to be known around the office as Professor Calculus!
Number 4: Accompany and guide with kindness
Don't forget that arriving in a new setting is far from easy…
To reassure your recruit onboard, introduce them to a mentor whose role it will be to accompany and guide them with kindness. This mentor could be you or another member of the team, but never question their necessity.
Even if the new recruit is already autonomous, appointing a mentor enables them to assess their own learning pace and development, and allows them to confide in their mentor if they come across any hurdles.
And just like magic, this alone can increase your employee's productivity and reactivity levels. What else?
Finally, still thinking of how best to lead your employee to greater success, feel free to remind them of the company rules and ensure they are respected. By doing so, you will establish a productive framework not only for the young recruit but also for your business.
It is during the trial period that habits are formed. Have a sharp eye, examine, analyse and then react.
And don't forget, there can be no room for disputes or misunderstandings, especially not during the trial period, so be vigilant!
Don't believe me? First read some of Amadou Hampâté Bâ's work and then we'll talk!
Number 5: Congratulate and empower
The days go by. The new talent starts to progress and have their first taste of success.
Don't forget to offer praise and make them aware of their responsibilities from the start of the trial period. This is the best way to stimulate their enthusiasm and commitment to the job.
Just as we teach children to say "please" and "thank you", we should also teach managers to say "well done".
French workers are characterised by their extremely high expectations in terms of fulfilment and self-expression in their day-to-day work.
A simple "well done" costs nothing and comes with no obligations yet shows the recruit that their work is recognised and valued.
Assign clear tasks to your onboard recruit then leave them to get organised how they wish.
Sociologist Dominique Meda argues that "French workers are characterised by their extremely high expectations in terms of fulfilment and self-expression in their day-to-day work." This is especially the case for those digital natives who need to feel independent.
If you want to keep your talented employees you have to trust them.
By empowering your new recruit, you're proving to them that they can have an impact on the company and thus deepen their engagement.
Lastly, Pierre Maurin, Senior Partner at recruitment agency Alhambra International Executive Search stresses that "the best onboarding methods put in place a process which lasts from three to six months, even up to a year."
An infographic published on the blog id-carrières confirms this message by highlighting the fact that 'during the first 12 months, the risk of a full-time contract breaking down is 36.1%.'
During the first 12 months, the risk of a full-time contract breaking down is 36.1%.
Don't relax your efforts, onboarding talented team-members is a long-term process.
If you lack inspiration, make an example of the stars of onboarding – Twitter, Buffer, LinkedIn, Zappos, Facebook, Google and Pinterest.
Number 6: Approval, renewal, termination of the trial period
A trial period, as its name suggests, is a testing phase, an attempt.
During this period, you asses your employee's performance and aptitudes and they, in turn, discover a new position and/or a new place of work.
The trial period is therefore a period of reflection. Just as an engagement does not necessarily culminate in marriage, a trial period can be approved, renewed or terminated.
Whatever decision you make, your best allies will be empathy and clear communication.
Approved trial period – mark the occasion
Your employee has successfully completed their trial period. You should mark the occasion!
Be formal and put aside a specific timeslot in which to do it, revisit their successes and their doubts, listen to your new employee.
Make sure that the undertaking is reciprocal.
Ask them to draw up a discovery report.
And most of all, congratulate them!
Renewed trial period – Be supportive and show they are trusted
You still have some doubts about the new recruit's aptitudes or performance: renew their trial period, but not just any old how!
Be empathetic and supportive.
Show your employee you have faith in them
Ask what could be put in place to help them
Termination of the trial period: processing and communication
The employee did not meet your expectations, which is neither a disaster nor a failure.
Ponder the words of Nelson Mandela 'I never lose. I either win or learn', then tell yourself that this experience enabled you to better define your target.
I never lose. I either win or learn.
Nelson Mandela
Nevertheless, don't forget that you're dealing with a human being and even though their results or their attitude failed to meet all your expectations, they still deserve your recognition and your respect.
Be supportive.
Explain the reasons behind the termination of the trial period.
Guide and advise them
Take the time to listen to their feelings and explanations, which will no doubt expose areas for improvement.
Take the time to communicate the news of the employee's departure within the company. Be clear and readily available.
Don't lose heart, you'll get through this!
Picture by WTTJ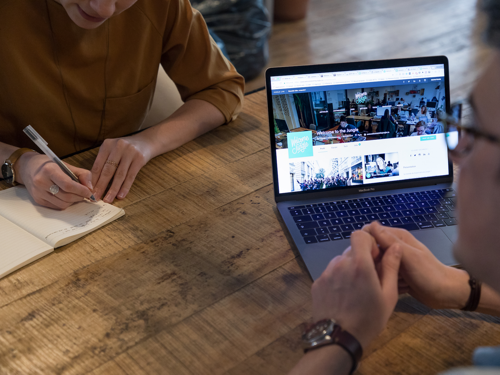 Are you proud of your corporate culture?
Give it the visibility it deserves.
Our solutions