Working in Rio de Janeiro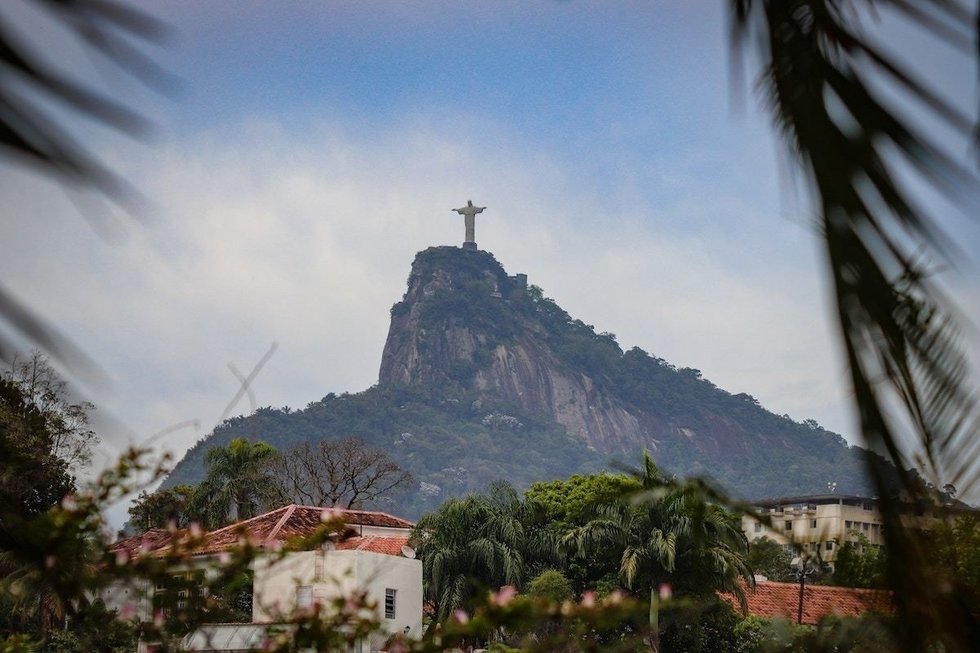 So you want to live in Brazil despite the recent political conflict? We salute your courage! Here's the lowdown if you're looking to relocate to the legendary city of Rio de Janeiro.
The job market
In spite of a recent economic recession and an unemployment rate of more than 12%, Brazilians see Rio de Janeiro as the land of opportunity. It largely surpasses the capital, Brasília, as the most international city in the country, but if you're looking for skilled work, it's important to know how to speak Portuguese.
For salaried employees
A few years of experience are crucial if you want to obtain a work visa. Brazilians are prioritized over foreign applicants for any job, and the country also has a reputation for administrative procedures that require endless paperwork, so be prepared and stay calm. The most simple way to get a work visa is to transfer to the Brazilian division of your current company, or take a look at companies from your country that have offices in Brazil.
For entrepreneurs
You're in luck, because obtaining sole-proprietorship status was drastically simplified a few years ago. Whereas before it could take up to five months to obtain, today you can establish a sole proprietorship in five days. However, in September 2018, the BBC described Brazil as being among the "world's least innovative places," so make sure to study the market before you take the plunge. According to CB Insights, as at January 2019, the country only had two unicorn companies (start-ups valued at more than US$1 billion). The United States had 178. It's surprising when you consider that Brazilians have fully transitioned to mobile life: There are almost 229 million active mobile lines for the country's 212 million inhabitants. Note also that Rio de Janeiro alone has 136 start-ups, and in May 2017, the city welcomed the first edition of .Futuro | Rio, a major conference about digital innovation.
New technology: Web developers can expect to earn up to the equivalent of €1,800 per month.
Communications: On average, the salary for marketing roles is €1,100 per month.
Engineering (in industries such as oil, food manufacturing, and chemistry): Monthly salaries can reach up to €2,600.
Sales: Sales reps and account managers can make between €1,300 and €4,800 a month, depending on the company.
Tourism: during the first half of 2018 the number of visits by foreign tourists to Brazil was up 8% compared with the same period in 2017, which itself had set a new record for tourism; the Ministry of Tourism is expecting the final figure for 2018 to reach 6.8 million. Meanwhile, 2019's Carnaval saw Rio de Janeiro welcome more than 1.6 million tourists.
Corporate life
Legally, you can work up to 44 hours per week. However, it is acceptable to work eight-hour days. You are supposed to be compensated for any overtime worked, and even paid twice your regular wage, but Brazilian companies are a bit like companies everywhere else when it comes to this rule: They don't necessarily obey it. It's up to you to address the issue before signing your contract. Keep in mind that Brazilians are very informal. As Julien, who lived in Brazil for six years, explains on the French podcast En Eclaireur, "Lots of important conversations take place over coffee, beer, lunch, or even dinner. Even if they get to work late, they'll spend 20 minutes talking about everything but work." So it's important to master social chatter and banter to build relationships with your colleagues. However, remember to observe boundaries: Respect for hierarchy is very important in Brazilian culture. Also, be sure to avoid divisive subjects such as politics and religion, unless you want to create tension in the workplace.
The pros
The Brazilian good vibes aren't just a myth—"You smile more than in Paris, that's for sure," says Julien.
The churrasco—Brazilian barbecued meat!
The Carnaval, of course.
You are entitled to 30 days of paid leave a year, and there are 13 national holidays!
It's sunny and warm all year round, so you're guaranteed to get a good tan!
The city's iconic beaches, such as Ipanema and Copacabana.
The cons
In a 2018 survey of more than 18,000 expats living in 187 territories, Brazil ranked first among countries considered the most dangerous places to live. You can never be too careful: Avoid displaying wealth, don't go to neighborhoods considered dangerous, and don't resist if you are assaulted.
When it comes to traffic, it has been calculated that 47% of Rio is congested (for comparison, only 40% of London is).
Unemployment benefits are very low: If you were making more than €450 per month, you'll receive barely €310 per month.
Abortion is only allowed in the following cases: Rape, danger to the mother, or the fetus has anencephaly.
Who does Rio suit?
A year-round warm climate, world-famous beaches, the statue of Christ the Redeemer, wild Carnaval festivities, the Tijuca National Park, and €2 caipirinhas—what more could you want from a place? Nicknamed the Marvelous City, Rio de Janeiro feels like paradise on earth. Nightlife lovers flock to packed salsa clubs, where you can dance all night long. Fitness enthusiasts can take their pick from running on one of the city's many beaches, going surfing, or making like Ronaldinho and Neymar and kicking a soccer ball around. And with all the bars, restaurants and street vendors, you won't be able to avoid the bustling culinary scene. In Brazil, food is everywhere, all the time. As Damien, who spent a semester in Brazil studying engineering, told the French publication L'Etudiant, "They eat all day long!"
But watch out—Rio can be a dangerous city where caution is crucial. Keep your iPhone well hidden in your bag, and don't wander around an unknown favela. You must also learn to be patient, especially in the heavy traffic that clogs up the city during rush hour. But you'll quickly adopt the Brazilians' relaxed attitude: Whatever happens, "Tudo bem!", as the locals might say.
Practical information
Rent
It's best to find a trustworthy real estate agent to take care of locating apartment choices, but keep in mind that renters pay agency fees. For a studio in central Rio, expect to pay on average €411 a month. That may sound affordable, but it's more than the average Brazilian salary (€385 as at May 2019). Choose your future neighborhood carefully, and take local advice to avoid any difficult situations.
Health
Brazil has a public health insurance system that you will be able to take advantage of if you're a salaried employee. Unfortunately, hospitals and other state-run institutions are not renowned for their efficiency. And, of course, the private system is particularly expensive. We therefore advise you to buy a health insurance plan of your own in case any problems arise.
Transportation
Rio's public transport includes a subway, bus, and boat network. This network expanded significantly for the 2016 Summer Olympics, but it still seems insufficient. During rush hour, subway cars are crowded, and some neighborhoods still have poor access to public transport (this is also due to the city's geography, which makes subterranean transit difficult to develop), but you should still invest in a transportation card (just over €1), which you can top up as you go; a single subway trip costs almost the same. A combined journey on the bus and subway costs about €1.30, while one that combines the subway and BRT (a bus with allocated lanes) is roughly €1.50. If you're traveling by subway and boat (yes, you can take the boat to work), it costs almost €2 one-way. Note that, during rush hour, some subway cars are reserved for women. You can also buy a pass to use the local bike-sharing system, Bikerio, for €4.40 a month. There are officially 140 km of cycle paths in Rio, but be careful as drivers can be aggressive.
Internet and cell phones
You'll need to spend about €29 per month for an ADSL box and you'll find various forms of cell-phone coverage, from prepaid cards to monthly plans. Compare the offerings from different phone companies (TIM, Claro, and Brasil Telecom) to find the option that suits you best.
Visa information
Brazil offers several kinds of visa for foreigners. It's up to you to find the one that suits your situation best:
Temporary permit Vitem V: Suitable for those transferring to a Brazilian branch of their company or who have proof of particularly sought-after skills.
Temporary technical permit Vitem V: Suitable for those due to participate in a short work project in Brazil, this visa allows you to stay in the country for 90 days maximum.
Vitem II business visa: Holders of this are also allowed to stay for a maximum of 90 days, but it can be extended, depending on your case, for up to five years. You will be required to produce a supporting document from your company to obtain this.
To obtain a permanent visa, you must fulfill at least one of the following requirements:
Be married to a Brazilian citizen.
Have a Brazilian child.
Be an independent investor.
Be a specialized researcher.
Be the director or manager of a company or start-up.
Head to the website of your local Brazilian embassy to learn more.
When you arrive in the country, you must ask for your Cadastro de Pessoas Físicas (CPF)—the number that proves you have been entered on the Natural Persons Register. You'll need one to open a bank account and get a mobile phone, and sometimes even to make purchases and receive reductions! Head to a branch of the Banco do Brasil with your passport and R$5.50 (about €1.20). You must also register your name with the Federal Police of Brazil. You'll pay two taxes: The foreigner registration fee (almost €25), and the foreigner identity card tax (about €45). You pay these taxes by registering your name on the Federal Police website, then by going to a bank. Next, make an appointment with the Federal Police (this is compulsory), and plan on spending about half a day there. You must bring a completed RNE (Registro Nacional de Estrangeiros) registration form, the tax-payment receipts, proof of address, your passport, two identification photos with a white background, copies of each page of your passport, and also—and this is important—your entry card to Brazil (the piece of paper you fill out on the plane). Good luck!
So there you have it! All you need to do now is board the next plane to Rio de Janeiro and enjoy the good life under some coconut trees. We're already jealous.
Translated by Kate Lindsmith
Discover Work in, our new media series dedicated to expats working in cities. Find all the insider tips, advice and inspiration you need to relocate for work. First stop, Barcelona!
Follow Welcome to the Jungle on Facebook and sign up for our newsletter to receive our articles every week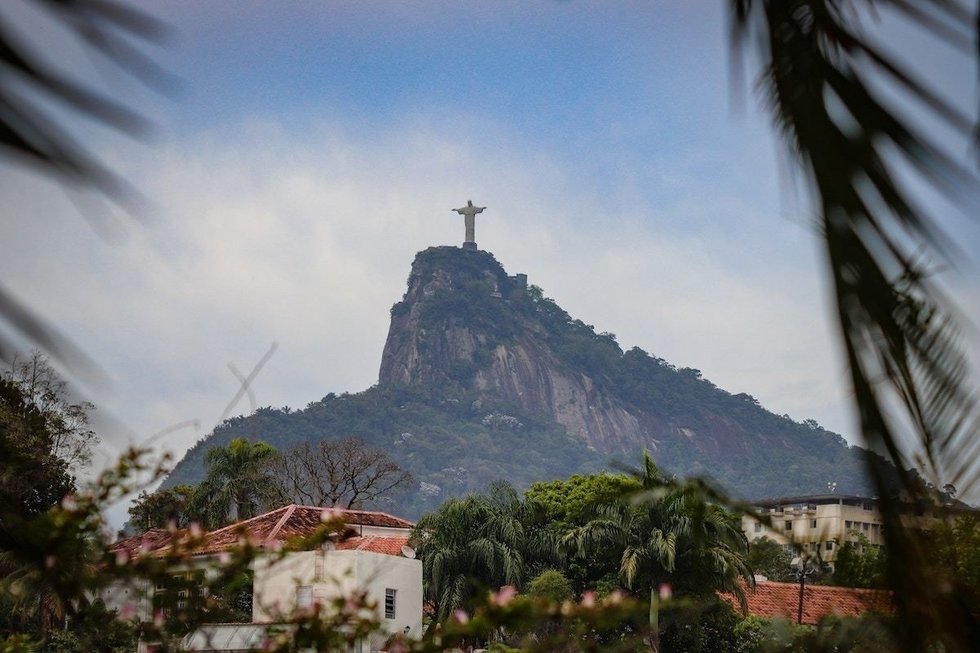 Looking for your next job opportunity ?
More than 200,000 candidates have found a job with Welcome to the Jungle
Explore jobs