Europass: The CV that Eases Job Application in Europe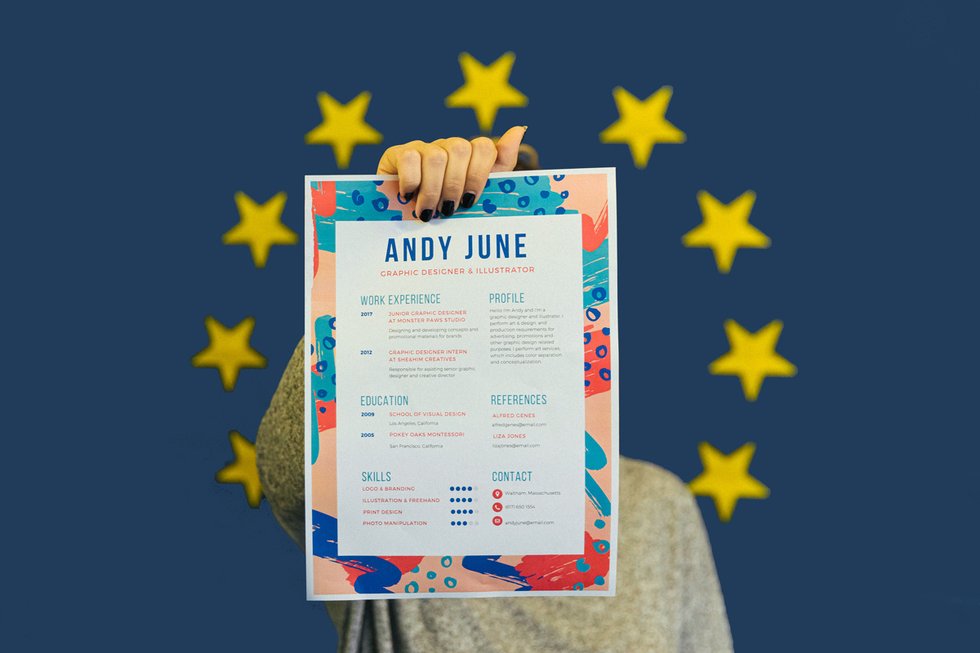 You've been looking for a professional challenge for months and you've finally found it. It's your dream job: a managerial position in a company based in Germany, a salary that's as high as you could have hoped for, and room for growth. The only problem is that you have no idea how to apply for a job there. What does your CV need to look like? What are German recruiters looking for in a cover letter? In response to these questions, the European Union launched Europass: a series of documents that lets you put your skills and qualifications out on the job market in all European countries. Welcome to the Jungle reviewed the documents, their pros and cons, and the process of creating a Europass.
It's all about standardization
The objective of Europass is clear: to promote career mobility for all in EU countries by creating common standards when it comes to job hunting. Thanks to Europass, applicants can display their skills and qualifications in a clear and transparent way to all European recruiters. These are European-level reference documents, which makes using this system especially advisable for anyone applying for a position abroad. Nonetheless, creating a Europass CV is not a necessity for foreign job applications. You can also use it in your home country.
What's in a Europass?
While your curriculum vitae is an important part of Europass, there are other elements that make up your profile. Europass consists of five documents. The first two are accessible on the European Centre for the Development of Vocational Training (Cedefop) website.
The curriculum vitae: The set CV format is made of seven sections. These give you the opportunity to include all the information usually found on this type of document: personal details, the position you're applying for, professional experience, education and training, skills, additional information (publications, presentations, projects, awards and honors, references), and attachments.
Language passport: This tool lets you self-evaluate your language skills and qualifications. You did a Portuguese language immersion? This is the perfect place to point out that experience!
You must ask the appropriate education and training authorities for the remaining three documents:
Europass mobility: You did an internship, volunteer work, or a semester abroad and would like to formalize the skills you gained? You can contact the organization that sent you abroad to ask for this document.
Certificate supplement: This is for those who have vocational training. Recruiters can learn about the skills acquired by those holding professional training certificates. This can be an immense boost to your international job search.
Diploma supplement: Much like the certificate supplement, this is a description of the skills acquired by those who hold higher education diplomas. You can obtain this by contacting the educational establishment that issued the original qualification.
What are the advantages of Europass?
According to Cedefop, 130 million Europasses have been filled out since its creation in 2005. While still relatively unknown to the wider public, Europass documents are recognized pretty much all over Europe. In fact, you can use Europass documents in 34 European countries (EU countries as well as members of the European Free Trade Association including Iceland, Liechtenstein, Norway and Switzerland).
What's more, the CV template and other Europass documents will allow you to complete your profile in exhaustive detail—professional experience, academic training, volunteer work—you can even add additional documents that strengthen your profile (certificates, letters of recommendation, and so on). The biggest advantage? The whole process is free. All it takes is pulling together your documents online (CV and language passport) or contacting the relevant authorities to get the Europass mobility, and the diploma and certificate supplements.
Does it have any limitations?
While the Europass initiative offers many advantages, the process leaves little room for originality. The CV template cannot be modified and the relatively simple layout on the website must be used. For many professions, this might not be a problem. But it can be an issue for positions that require a certain level of creative flair, such as graphic designers or communications officers. For this type of role, creating an original CV is often recommended to attract the recruiter's attention and demonstrate creative skills. In this case, it's better to use your personal CV.
How do you create a Europass CV?
Head to the Cedefop website, where you can create your CV using an online editor. Suggestions and tutorials will help you to fill in your details and set it up. It's worth noting that the CV editor is available in 28 languages, which allows you to apply to positions all over Europe. As for the cover letter, personalize it as much as you can and adapt it to suit the position you're going for. Lacking inspiration? The online editor will give a few ideas to you about structure!
While there are a few inconvenient elements—for example, the CV format is a bit too simplistic—it's a tool that's worth considering when looking for jobs. And all the more so since the European Commission is looking to further digitalize the process. Perhaps it will become a new platform, a sort of LinkedIn for job-searching in Europe?
Translated by Kalin Linsberg
Photo by WTTJ
Follow Welcome to the Jungle on Facebook and sign up for our newsletter to receive our articles every week.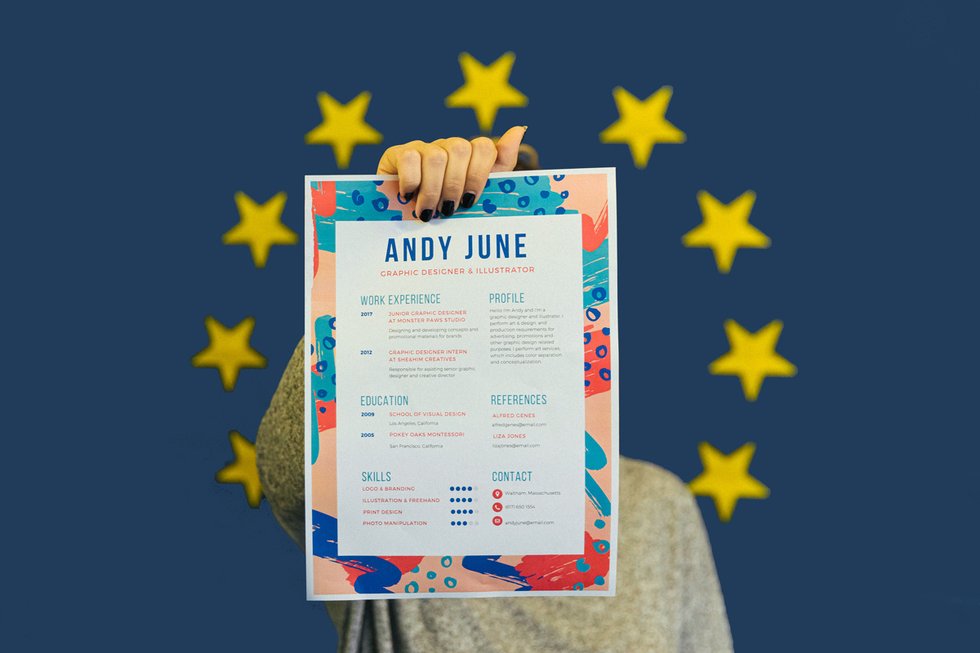 Looking for your next job opportunity ?
More than 200,000 candidates have found a job with Welcome to the Jungle
Explore jobs