Discover Eaton European Innovation Center in Prague on May 20th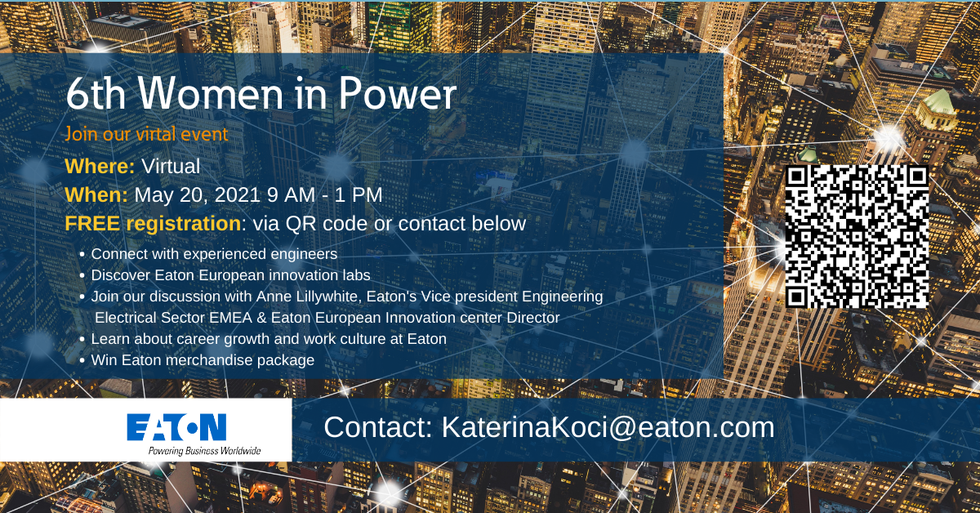 Discover Eaton European Innovation Center in Roztoky u Prahy, a place where inventions and discoveries become an everyday reality!
Our teams specialize in electrical and mechanical engineering, IT and provide support to customers throughout Europe, the Middle East and Africa. Our specific areas o interest include vehicle powertrains, industrial automation, power electronics and IT. We accelerate innovation across our portfolio by joining forces with a wide range of government, industry and academic partners.
Register for FREE for our virtual Women in Power event, held on May 20th from 9 am to 1 pm via the QR code in the invitation or contact me on: katerinakoci@eaton.com. Men are also more then welcomed!
We will be delighted to meet you then!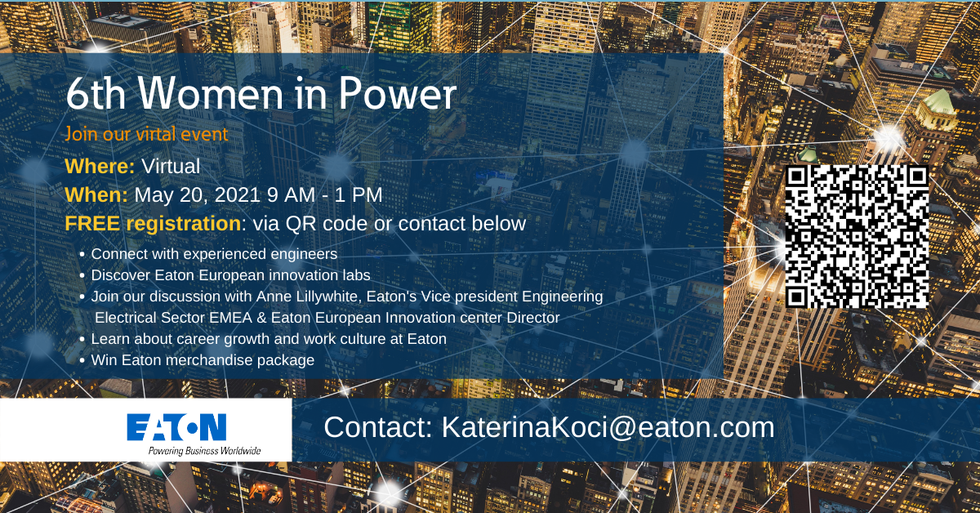 Looking for your next job opportunity?
Over 200,000 people have found a job with Welcome to the Jungle.
Explore jobs