The 5 books engineering managers should read, by Camille Fournier
Camille Fournier shares her recommendations of programming and management books that engineering managers should read. A former CTO at Rent the Runway and currently a Managing Director at the New York-based hedge fund Two Sigma, Fournier published The Manager's Path, her own book about management in the sphere of engineering, in 2017.
This book can feel a bit jargon-heavy, but it's worth reading and getting to grips with. It researches the practices of teams that are developing and delivering software quickly and reliably, and it supports this with data showing you how they achieve this.
One of the things I strongly believe in as a manager is that, in general, teams should release their software as frequently as possible. As you become more senior, a lot of your role involves whether you're making sure that your team is operating effectively and knowing what the best practices in the industry are. And having some data to back that up if your manager disagrees with you can be very helpful.
At this point in my career, you might think that I know a great deal about feedback, as I've certainly given and received a lot of it. But I was really impressed by this book and enjoyed it a lot because it has good ideas about how to share feedback, but also, more importantly, how to receive it. One thing that holds a lot of people back in their careers is that when they get feedback that they don't like, they don't know what to do with it. Sometimes it's worthless and has nothing to do with you, and the right thing to do in those cases is just to let it go. But sometimes you get comments that aren't worthless, but maybe haven't been communicated to you in the right way, so how do you get used to that and take it on board constructively?
Engineers have to give and receive a lot of feedback, as the role involves a lot of code and design reviews, even if you're not a manager. So I would recommend that people read this book just to help them to keep in mind that there are ways to be a little bit more open to feedback and that, when there is the opportunity to give it, it should be done graciously.
I often recommend this book to new engineering managers because it is really about developing leadership and ownership within team members. Written by a former officer in the US Navy, it has the right technical resonance—events occur on a nuclear submarine, so everyone in the book has reasonable technical skills, even if they are not computer scientists or software engineers.
Also, this book reminds managers that their role is not just about them fixing issues by telling their team what to do. Rather, it's about getting the people who are on the team to feel like they have ownership of those problems, too, and giving them the confidence to fix issues by themselves.
This is a great book about software engineering that I refer to quite a bit—it taught me a lot in my early career. It's useful because it gives names to the things you are possibly already doing and helps you to communicate clearly with other people about them. In this book, the authors have managed to write something that's extremely useful but also accessible for most developers.
This is a very popular book that I think many engineers as well as software engineering managers should read. The main idea is that putting more people on a project doesn't necessarily make it happen faster. I definitely agree and think it's a good thing for people to be made aware of this.
This article is part of Behind the Code, the media for developers, by developers. Discover more articles and videos by visiting Behind the Code!
Want to contribute? Get published!
Follow us on Twitter to stay tuned!
Photo by WTTJ
Because being a developer is not just about coding, we want to share dedicated tips on soft skills and career paths, help you stay up-to-date with your favorite technologies, and learn more about the job market.
Computing's Gender Divide: Why Tech Is Stuck in the 1980s
Discover why the percentage of women who held computing-based jobs has been in a steady decline since the 1980s.
Sep 14, 2020
5 Remote-work Lessons From the Open-source Community
The open-source movement has a few things it can share about remote working with the wider software-development community.
Jun 09, 2020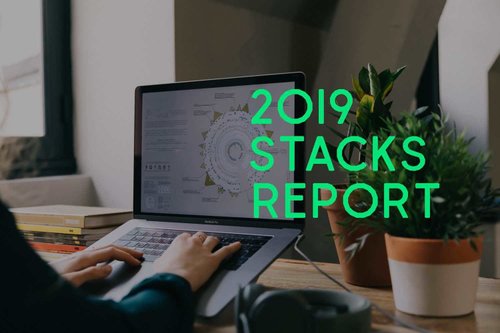 2019 Stacks Report
The most-mentioned technologies in the job specifications published on WTTJ's website in 2019 and the average number of applicants per technology.
Apr 21, 2020
Engineering Management: An Interview with Saad Rehmani
Saad Rehmani, the VP of Engineering at Reddit, shares his most effective management strategies to handle the COVID-19 crisis.
Apr 07, 2020
Engineering Management: An Interview with Rich Archbold
Rich Archbold, the VP of Engineering at Intercom, explains how to develop a management style and how to transition to managing other managers.
Mar 17, 2020
See more
The newsletter that does the job
Want to keep up with the latest articles? Twice a week you can receive stories, jobs, and tips in your inbox.

Looking for your next job opportunity?
Over 200,000 people have found a job with Welcome to the Jungle.
Explore jobs