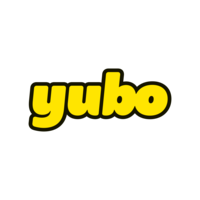 Yubo
Influencer Marketing Specialist
Stáž

 

(6 měsíc/měsíce/měsíců)

Počáteční datum:

 

Paris

Možnost pracovat příležitostně z domova

Magisterský stupeň vzdělání

> 6 měsíců
Společnost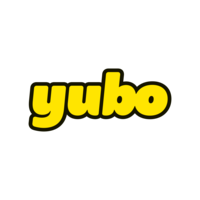 Yubo
Nabídka
Influencer Marketing Specialist
Stáž

 

(6 měsíc/měsíce/měsíců)

Počáteční datum:

 

Paris

Možnost pracovat příležitostně z domova

Magisterský stupeň vzdělání

> 6 měsíců
Tato pozice byla obsazena!
About
Who we are
📱 Yubo is a safe space for young people to socialize and make connections while streaming and chatting online through an app.
🔒 The platform boasts an innovative suite of safety tools that guarantee all its users' security, moderation, and privacy.
Faced with a new generation of hyperconnected digital natives who are lonely and overwhelmed, Yubo helps Gen Z engage with the world and learn about themselves. Inspired by the best of offline interactions and the possibilities of digital life, Yubo's vision is to fix online social interactions for the next generation. Unlike traditional social networks, Yubo prioritizes people over content, real-time interactions over followers, and group beheavior over individual ones.
🌍Created by three friends/engineers who are passionate about consumer apps and thanks to a team of 70 people in 3 different offices (NYC, Londres, Paris). Yubo reached 55 million users mainly based in the US with 80% between 16-21 y.o
Since its launch in 2015, the app's users have:
✔️made more than 2 billion real connexions/friendships on the platform.
✔️ sent more than 10 billion chat messages.
✔️ streamed live almost 30 million times.
Job description
🔥Your challenges as Influencer Marketing Specialist Intern at Yubo
Yubo's Social & Influence Team's role is to offer content and new experiences to our users and online communities.
Under the supervision of the Social & Influence Lead, you'll be joining a small yet very creative team that is responsible for all the influencer marketing and social media of Yubo, interacting with online communities on a daily basis and engaging them through creative and entertaining content.
As the Influencer Marketing Specialist Intern, your role is to assist the Social & Influence Lead in his everyday tasks and responsibilities, and also learn a thing or two about influencer marketing.
You'll also work closely with all members of our marketing department (including specialists in PR, growth marketing, brand marketing, social media, and content creation).
Your responsibilities
Participate into developing and implementing the Influencer Marketing strategy of Yubo
Imagine influencer campaigns, but also engaging and entertaining content/concept that influencers could create
Identify, outreach, and deal with relevant influencers (and/or their agent)
Manage the relationship with our Influencer Marketing Agency based in LA
Organise online events with creators and influencers to engage the Yubo community
Report performances and stats to analyse the effectiveness of our influencer campaigns
Work closely with the others Yubo's team (Legal, Creative, Q&A, …)
Preferred experience
Final year of Masters degree student (Business/Communication school/University)
Fluent in English (like really)
A first successful experience working in the Influencer Marketing industry
Passionate about influencers, content creators & social media
Strong knowledge about Gen Z culture, interests & trends within the market
Creative thinker that brings innovative ideas to better reach our audience
Very organized, comfortable with running multiple overlapping projects
A good fit with Yubo's key values (results-oriented, team player, accountability, transparency)
Multilingual abilities is a plus
What we can offer you
Our culture
✨Yubo is a tribe of diverse backgrounds and expertise (tech, marketing & communication, safety, support functions…) that share common values like a results-based culture, total transparency, a strong team spirit, the drive to continue learning, and courage to face challenges head-on.
Our policy about diversity & inclusion
🏳️‍🌈 We're serious about diversity and inclusion at Yubo. People of color, gay, lesbian, transgender, non-binary people, parents, and people with disabilities are all welcome on our team. We hold regular workshops to foster a culture of empathy and compassion for minority issues. We are proud that diversity and inclusion are crucial assets to our team.
Working at Yubo means :
🗽Flexibility and autonomy: the chance to work remotely when you want and where you want and with the material and tools of your choice
🔥 Trust and empowerment: We've only just begun this adventure, and there are plenty of projects to work on. So it's up to you to shape your role according to your skills and career path with the support of your manager.
🥰 Care and well-being: We care a lot about our people with a lot of benefits such as… Health insurance 100% reimbursed, lunch vouchers 60% reimbursed, sick leave 100% covered, parental leave for both parents, brand new offices in the Paris, London, and Jacksonville, Pass Navigo (metro/bus) 100% covered, transport cost reimbursement for people who bike to work, and a kitchen stocked with free snacks and drinks.
🥳 Togetherness and fun: 1 monthly team-building to celebrate, 1 incredible trip per year to relax and disconnect, quarterly team-buildings per team to rediscover each other and reconnect, Switch games after lunch, and, of course, kind and friendly teammates
🎉We are certified HappyIndex® / AtWork StartUp 2021, Tech AtWork® 2021, and Hybrid Worplace® 2021 🍾
Recruitment process
a 45-min video call with Guillaume Michel, our Social and Influence Lead, to discuss your past experiences, career expectations & motivations
Meet the team
This content is blocked
Youtube cookies are required to show you this content
Questions and answers about the offer
Přidat mezi oblíbené

Sdílet na Twitteru

Sdílet na Facebooku

Sdílet na LinkedInu