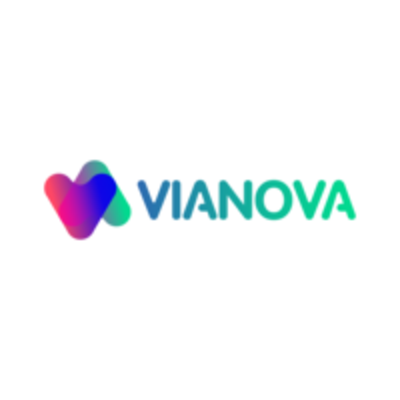 Vianova
Senior Customer Success Manager [Dutch speaker]
Možnost pracovat plně z domova
Vzdělání:
Magisterský stupeň vzdělání
Tato pozice byla obsazena!
Who are they?
Vianova makes cities' mobility safer and more sustainable by leveraging connected vehicles data
Vianova is a leading mobility data platform that helps cities and operators build safer and more sustainable transportation systems.
Through its platform and API suite, Vianova serves 40 cities across the globe in 15 different countries, and aggregates data from 50 transportation services. Our technology facilitates data sharing within the mobility ecosystem and provides tools for cities to better manage their streets and curbs, in the transportation revolution.
With the rapid development of new transportation services, from e-scooters, last mile deliveries to autonomous vehicles, Vianova's mission focuses on leveraging connected vehicles data to make our cities greener and safer. Our fast growing company gathers mobility and data-science experts from leading organizations, tech companies and universities.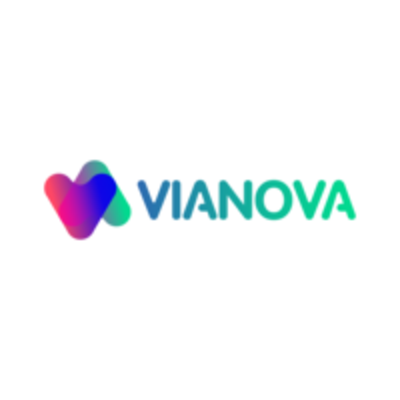 Let's go!

Job description
We are now looking for an ambitious and hands-on SeniorCustomer Success Manager to work as part of a driven and creative team of Geo-Data Scientists and Product Designers, to deploy software against some of the most significant challenges, cities and transport operators are facing in the Dutch and Belgian markets. As a SeniorCustomer Success Manager, your role will be key in empowering our customers to use our products to their best advantage, ensuring it helps their teams address their defined use cases: you will take part in expanding Vianova's footprint in the region, developing our Customer Success programme and the product strategy, manage complex programmes, contribute to the building and improvement of features, leading to the creation of a great user experience.
🎯 Your missions :
Manage innovative, co-developed programmes with our Dutch clients and partners, some of the world's leading innovators in sustainable transport, maintaining a regular, weekly presence in Amsterdam in order to ensure effective delivery of major initiatives.

Conduct regular meetings (onsite or remote) with all client stakeholders, project teams and sponsors, in order to understand the critical questions they need to answer, locate their biggest pain points, build bespoke workflows, and develop long term relationships with all users of the Vianova platform.

Identify relevant datasets through deep engagement with customer problems and workflows, and work with Vianova's engineering team to integrate the data into a stable and extensible pipeline.

Build and execute processes around onboarding of new customers, and contribute to a knowledge library that helps win and retain customers.

Lead training sessions to ensure that the product is meeting customers needs, and to ensure it is being used widely enough to have concrete impact on their operations.

Structure, manage and monitor the projects' finance, schedule and scope, ensuring their deployment according to company standards, while coordinating and interconnecting the various stakeholders involved.

Coordinate the subscription renewal process for existing accounts in the region.

Make ad-hoc analysis and strategic recommendations to customers, and present the results of our work to external audiences ranging from analysts to C-level executives.

Work cross-functionally with Engineering and Product teams to incorporate what you saw in the field into Vianova product offerings, and train internal staff to cope with the customer's technical operations, in order to improve customer support.

Drive market development in the Netherlands and Belgium. Understanding market dynamics, developing key partnerships with public authorities, public transport companies and shared mobility operators, seeking out new business opportunities and managing the complete pre-sales cycle from leads to deals.
🎁 What we offer:
Competitive salary and generous equity incentives

Exciting benefits from health insurance, to travel and meal tickets

Be part of a challenging adventure, with a passionate and multicultural team, with high technical and scientific backgrounds, from Google, Alliance Renault-Nissan, Dassault Systemes

Immerse yourself in a collaborative, entrepreneurial, international, fun and agile working culture

Possibility to work from anywhere, in full remote or at our comfortable Paris/London offices with gym as well as various team activities and events
Preferred experience
About you:
We are looking for someone with:
Master's degree or equivalent from a leading university, business school or engineering school;

8 years experience in project and programme management, public policy, urban planning, transport engineering, consulting, or related fields;

Awareness of the Dutch, Belgian, and EU transport ecosystem and familiarity with the major market players, regulatory environments and procurement processes

Fluency in English and Dutch. French proficiency preferred, skills in other languages would also be appreciated;

Excitement about software solutions to deliver better transportation in cities;

Strong project or program management experience;

Ability to synthesise disconnected streams of thought into a cohesive understanding of what the most important problem is, what the data means, what the product needs, what users are motivated by, and where the impact could be;

Strong analytical reasoning and curiosity, a sharp intuition for product, and a strong degree of user empathy to ultimately empower our clients to make better decisions;

Maker spirit and grit: we are looking for someone passionate, entrepreneurial and go-getter, with a strong work ethic as well as a genuine interest in the company's mission;

Experience with programming, scripting or statistical packages (e.g. Python, R, SQL) and data visualisation (e.g. Tableau) is a plus.
Recruitment process
screening interview (~30min)
fully remote exercise or case study to evaluate your hard skills
debriefing your exercise and projecting yourself in the company (~60min)
cultural fit interview with a C-level (~30min)
meeting with the team (~2h)
reference checks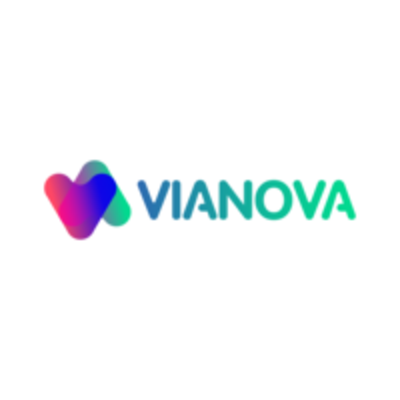 Vianova
Máte zájem o tuto nabídku?
Questions and answers about the job