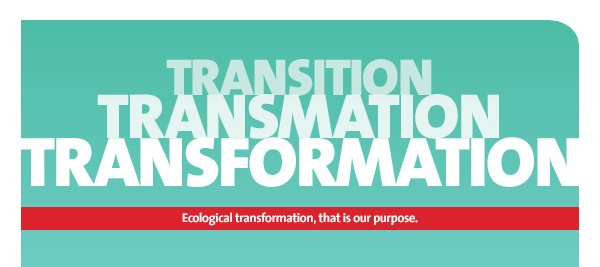 Veolia
International Business Developer Smart City
Plný úvazek

 

Vzdělání:

Neuvedeno

zkušenosti:

Neuvedeno
Společnost
Veolia
Životní prostředí / Udržitelný rozvoj, Stavebnictví / Veřejné práce, Energie

> 2000 zaměstnanců
Nabídka
International Business Developer Smart City
Plný úvazek

 

Vzdělání:

Neuvedeno

zkušenosti:

Neuvedeno
Who are they?
Would you like to give meaning to your professional activity?
Do you feel the need to be useful?
Would you like to help the planet and work towards a better and more sustainable future?
Do you have a "Resourcer" spirit?
…. At Veolia, 84% of employees and 92% of managers feel invested in their job*. Teams find meaning and purpose in their work in the water, energy or waste management.
At Veolia, we recruit several hundred young graduates every year, from engineering or business schools and universities. They join us for either an internship, a work-study contract or their first job. We also offer them V.I.E. contracts (international voluntary programs in companies) through our dedicated Pangeo program.
Through our Campus network, we also take on trainees, supporting them from CAP-level (certificate of professional aptitude) to a master's degree.
At Veolia, our 178,894 employees share a mission: resourcing the world. This is why we call them "Resourcers".
We all work together towards Veolia's ambition: to be the benchmark company for ecological transformation.
Operating in 51 countries on five continents, with more than 178,894 employees, Veolia designs and implements solutions that contribute to sustainable development in cities and industries, in the fields of water, waste and energy management. Specialized in environmental services, Veolia is committed every day, on every continent, to improving access to resources, while preserving and replenish them.
The Group ensures that international laws and treaties guaranteeing the human and social rights of all people are strictly observed, both within the company and by its stakeholders. These values and rules of conduct take the cultural diversity of the Group into account.
In 2020, Veolia supplied 95 million people with drinking water and 62 million people with wastewater services, produced almost 43 million megawatt hours of energy and recovered 47 million metric tons of waste.
Visit the profile
Rencontrez Alexandre, Deputy Chief Technical Officer (CTO)

Rencontrez Xavier, Chargé de missions SARP

Rencontrez Lucie, Service Conduite Intervention Maintenance pour Veolia Eau
Job description
You will report to the International Business Director and be responsible for developing and promoting new and current digital offers to grow international sales where Birdz is not directly present.
Your missions will be to :
work closely with Veolia companies and corporate BU's;
provide IoT/Digital expertise and promote Birdz's offer to current and prospective customers;
conduct initial assessment of the customer's requirements, and are able to create and sell complex ICT or Technical solutions to meet their needs;
be responsible for overseeing the pre-proposal and proposal process for your customers within Birdz, working with technical teams as necessary to ensure an effective offer;
manage the commercial relationship with existing customers and seek to up-sell additional offers as appropriate;
manage of the business tendering opportunities and lead the bid process and offer submission closing;
represent Birdz as part of the Veolia Group with customers and at trade fairs.
You are willing to travel overseas as required and spend approximately 40% of your time traveling (France/International).
Additional Information
We offer:
A challenging opportunity in a dynamic and fast growing market environment.
Opportunities for further career development within Birdz and Veolia Group.
Attractive salary and benefits, including commission on sales.
Positions are based in Paris or Lyon (France).
#weareresourcers
As an inclusive company, Veolia is committed to diversity and gives equal consideration to all applications, without discrimination.
Preferred experience
Qualifications/Education 
You have a solid background in Utility Industry (water preferred) in a relevant qualification to degree level and at least five years of working experience in the IoT/Digital market, with demonstrated solutions-based sales success working with both software and hardware.
You have a strong interest in Digital applications related to environmental monitoring and smart city and can demonstrate a passion for solutions that prompt more efficient use of resource conservation and drive eco-friendly behaviors by customers.
You have excellent communication skills, witnessed through effective relationships with customers.
You speak and write fluently in French & English, but fluency in other languages is also desirable.
Attitude
As a team player, you are able to work independently yet coordinate with the core team in France and colleagues in other Veolia entities.
Business-oriented and target-focused, you have good communication skills, able to understand customer requirements rapidly and translate them into an effective solution implementation.
You are used to working in "multi-tasking" mode and are naturally managing workload and deadlines in a disciplined and business-like manner.
You recognize the adherence to soundly based agreements and high levels of service underpin term customer-relationships.
You are technically highly interested in our solutions - communications and information technologies - applied to the emerging field of smart cities.
 
Veolia
Máte zájem o tuto nabídku?
Reagovat na nabídku
Questions and answers about the offer
Další nabídky na pozici Business Development
Mohly by vás zajímat tyto nabídky práce!