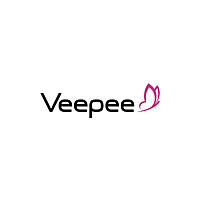 Veepee
Frontend Developer (VueJS) H/F
Plný úvazek

 

Nantes

> 5 let
Společnost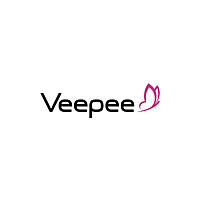 Veepee
E-commerce

> 2000 zaměstnanců
Nabídka
Frontend Developer (VueJS) H/F
Plný úvazek

 

Nantes

> 5 let
Tato pozice byla obsazena!
Who are they?
Avec VEEPEE, le groupe vente-privee ouvre un nouveau chapitre de son histoire européenne avec la convergence des différentes sociétés qui le composent et leurs 6 000 collaborateurs vers une seule et même marque.
Regroupant Privalia, Vente-exclusive, Designer & Friends, Zlotewyprzedaze, Eboutic et vente-privee, Veepee est aujourd'hui présent dans 14 pays et devient un acteur majeur du commerce digital européen, avec 72 millions de membres et un volume d'affaires de 3,7 milliards d'euros en 2018.
Leurs 6 000 collaborateurs ont choisi Veepee pour réveiller leur quotidien ! Tous ensemble, ils mettent les nouvelles technologies au service de nos stratégies, afin de proposer la meilleure expérience possible à nos clients.
Vous avez soif d'apprendre ? Veepee vous permet de construire votre parcours parmi une pluralité de métiers et de vous renouveler constamment. Tech, logistique, marketing, commercial, production des ventes… prenez part à une aventure humaine au cœur d'enjeux digitaux.
Impatients de les rencontrer ? Ils ont hâte aussi !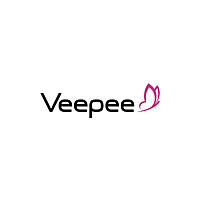 Visit the profile
Rencontrez Thomas, Architecte et Staff Engineer
Rencontrez Julien, Chief Technical Officer
Job description
The vente-privee group has consolidated its various European brands, together made up of 6000 employees, under one unified conglomerate: Veepee. This coalescence marks a new chapter in its European history. 
With Privalia, vente-exclusive, Designer & Friends, Zlotewyprzedaze, Eboutic and vente-privee, Veepee achieved a 3.7 billion Euro turnover as of 2018. Present in 14 countries now, Veepee is taking a leading role in the European digital commerce landscape. 
Our 6000 employees have chosen a job at Veepee to spice up their daily lives! Our teams implement new technologies to fuel our strategies, offering our customers the best possible experience. 
Are you eager to learn? Veepee offers you a variety of trades to develop your career, enabling you to renew your skills constantly. Tech, logistics, sales, marketing, sales production: join us on an exciting, digital-centered journey. 
Data Integration is a product in charge of streamlining the overall production process from the supplier catalogue all the way to the Veepee product page. The goal is to transform thousands of raw files sent from suppliers into a standardized format in the most efficient way possible. 
The product is a combination of ETL technology (Extract Transform and Load) as well as state of the art web practices for B2B software. In a nutshell, there are many front and back end challenges. 
As software for internal usage only, the contact with the end-users are very frequent, enabling to give great responsibility and exposure to everyone within the team.  Data Integration is the team of full-stack developers building the app with RoR and VueJS.
Responsibilities:
Develop new and redesign existing features of our products; 
Suggest on interfaces and other possible improvements that might be done;
Write technical documentation;
Keep the code clean and review your team members' designs if needed; 
Ensure the reliability and scalability of developed applications;
Respect the production deadlines; 
Review  the legacy code in order to avoid the production bugs;
Handle the technical interviews with other developers willing to join Veepee. 
Your profile:
5+ years of experience in software development; 
You are proficient in VueJS or another Javascript front end framework;
Experience or willingness to work with Ruby on Rails;
You are familiar with AWS, Kubernetes environment and willing to extend your knowledge;
You assure the quality of your code with unit and integration tests; 
You have experience in building APIs or other web services;
You are an agile follower and passionate about new technologies;
You are result and product-oriented;  
Your English is good enough to talk about this job opportunity.
What we offer:
The dynamic and creative environment within international teams;
Variety of self-education courses on our e-learning platform;
Participation in meetups and conferences locally and internationally;
Flexible working environment with full remote opportunities.
Belonging to Veepee, <vpTech/> is one of the biggest tech communities in Europe with more than 800 IT collaborators.
From Warsaw to Barcelona, through Lyon, Nantes, Tel Aviv, Brussels, Nice, Amsterdam, and Paris, all our projects are developed in a functional environment with a wide skills variety where you'll be sure to find your place, no matter the technology you want to work with.
If you love to try things why don't you jump on this new adventure?
Need more info > https://careers.veepee.com/en/careers/
Vente-privee.com processes the collected data to handle the recruitment process, to evaluate your ability to carry out the job offered and your professional skills. You can learn more about our use of your data and your rights by reading our recruiting privacy policy.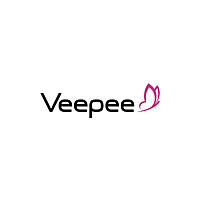 Veepee
Máte zájem o tuto nabídku?
Questions and answers about the offer
Sdílet na LinkedInu

Sdílet na Facebooku

Sdílet na Twitteru