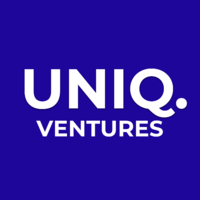 UNIQ Ventures
Senior Backend Developer
Plný úvazek

 

Počáteční datum:

 

Plat od €40K do €60K

Barcelona

3 rok VŠ

> 2 roky
Společnost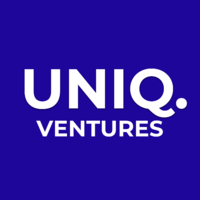 UNIQ Ventures
Nabídka
Senior Backend Developer
Plný úvazek

 

Počáteční datum:

 

Plat od €40K do €60K

Barcelona

3 rok VŠ

> 2 roky
Tato pozice byla obsazena!
About
UNIQ Ventures es un fintech venture builder, una fábrica de startups que analiza el mercado global en búsqueda de negocios digitales de éxito para implantarlos en mercados donde detecta una oportunidad. UNIQ Ventures cuenta con un equipo multidisciplinar que forma/valida hipótesis, crea prototipos, experimenta, y lanza nuevos modelos de negocio al mercado. Una vez el modelo de negocio está validado, UNIQ Ventures realiza una inyección de capital y contrata un equipo emprendedor para llevar esta nueva empresa al siguiente nivel, convirtiéndola en una compañía global.
UNIQ Ventures es una compañía privada e independiente, con importantes inversores del sector financiero/asegurador que creen en su metodología, equipo y misión.
Uno de sus objetivos es crear uno de los hubs tecnológico-financieros más importantes del sur de Europa.
Los valores que definen a su equipo son los siguientes:
Ambición: No se rinden ante posibles problemas o impedimentos.
Trabajo en equipo: esa magia solo es posible si trabajan juntos.
Crecimiento: Crecen y mejorandiariamente.
Integridad: Respetan y cuidan su comunidad.
Job description
UNIQ Ventures is a fintech venture builder, also known as startup studio, we build Internet companies with proven business models. We analyze the global market looking for successful digital businesses in finance, insurance and legal to implant them in other markets where we see big opportunities.
Our mission is create the financial services of the future and make them more accessible for everyone, wherever they are.
We are looking for a Back-end Developer to join our newest fintech project: Octans, we are enabling businesses to offer best-in-class financial products through a Banking-as-a-Service API Platform.
Visit www.octans.finance
Day to day:
• Develop our client-facing APIs, especially as we add data sources, endpoints or a new product altogether.
• Build excellent documentation, SDKs, client libraries. Continuously improve the "developer experience" of Octans platform.
• Be customer-focused, think as a user of our APIs. Proactively tackle potential improvements and customer pain points.
• Carefully manage API retro compatibility, document API changes and implement deprecation plans.
• Implement automated quality assurance and monitoring modules.
Desired profile:
• Fintech and SaaS past experience
• Experience with techniques and tools for crawling, extracting and processing data
• Relevant programming knowledge in other languages such as Javascript, Java, PHP, Ruby or Go.
• Experience building large-scale platforms with global reach.
General Comments:
• This Level role is for a 2-4 year developer
• Group Size: 15 people
• Interview Process: Phone Interview, code test, Onsite Interview
What We Offer:
• Crucial role and being part of a very talented technical team eager to revolutionize the fintech industry
• Competitive salary
• Seaside Office
• High Equity Compensation
• Insurance, Snacks / coffee & Team Buildings (2 per year)
• Flexible working hours and special attention to work-life balance
• Remote friendly
• High degree of autonomy
• Your choice of a new Mac or Windows laptop
• Flat hierarchy and open communication
• A stack of the most modern technologies
Preferred experience
• Degree in Computer Science or equivalent working experience
• Strong experience designing and developing RESTful APIs
• Working experience programming in Ruby/Python (RoR/Django)
• Track record of producing A-grade documentation for public consumption
• Detail-oriented developer, coding so others can read and work with your code
• Willingness to solve challenging problems
• Excellent spoken and written English
Recruitment process
Videocall > Code Test > Final Interview
Meet the team
This content is blocked
Youtube cookies are required to show you this content
Questions and answers about the offer
Přidat mezi oblíbené

Sdílet na Twitteru

Sdílet na Facebooku

Sdílet na LinkedInu