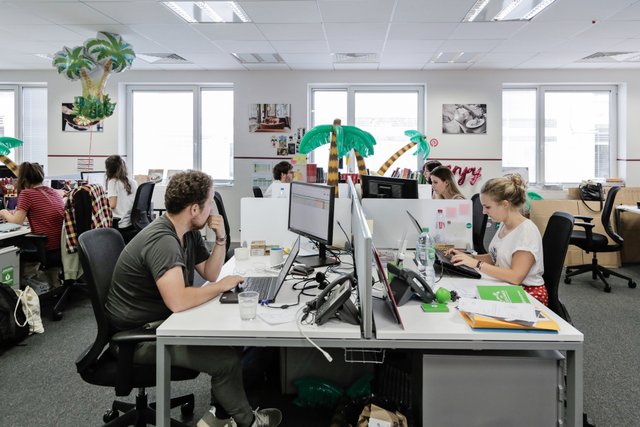 En chiffres
Statistiques en termes de volumes de données traitées

12 pays, 60 000 restaurants partenaires dans le monde, 18 millions de visites par mois.

Much more than a booking site, TheFork is a true urban and community gastronomic guide that brings together more than 1000 Forkies!
Leading online restaurant reservation site in Europe, TheFork has been part of the Tripadvisor group since May 2014. They operate and hire in, no less than, 12 countries such as France, Spain, Switzerland, Belgium, Italy, The Netherlands, Sweden, Denmark, Portugal, Argentina, UK, Germany, Austria, Finland, Norway… And 12 countries that share the same Fork, it's a lot of tables, thousands of good moments to share and wonderful opportunities!
What they are looking for
Behind TheFork, there is a team of many personalities and talents, from salespeople to geeks, from burger fans to cassoulet lovers… with a common goal, to become the leading online restaurant reservation site in the world. 
Web designer, Business analyst, Project Manager, Account Manager… there is something for every taste here.
TheFork team aims to inspire and enable people to confidently discover experience and share food. We operate under a shared set of values that define how we do business and how we interact with our colleagues, our partners, our customers and our food community.
We strongly believe that building a diverse workforce of people from all walks of life helps us have a richer, more vibrant, more successful workplace. #ActLikeAnOwner   #WeReBetterTogether #WeNeverStopLearning #WeLoveOurCustomers #SpeedWins  #WeBelieveInTransparency
Be a team player 🎯🏆
Board games during lunch break
Online Gaming Tournaments
Connoisseur clubs: Music, Wine, Rum, (...)
Battle of nerves in open space!
Participation in charities
Pay attention to your well-being 🙏💆♀
Swedish gym online every week!
Advantageous sports membership (bike, bootcamp, yoga etc.)
Runners team
Massage on Friday
Daily delivery of fresh and dried fruits
Above all be a foodie 🥑🍕
Unlimited coffee and tea
Breakfasts to celebrate new Forkies and birthdays
Afterworks, even in video
MasterFork Challenge: Cooking Contest