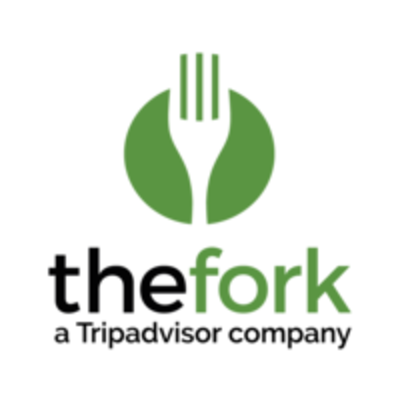 TheFork
Senior Business Data Analyst H/F
Plný úvazek

 

Vzdělání:

Magisterský stupeň vzdělání

zkušenosti:

Neuvedeno
Společnost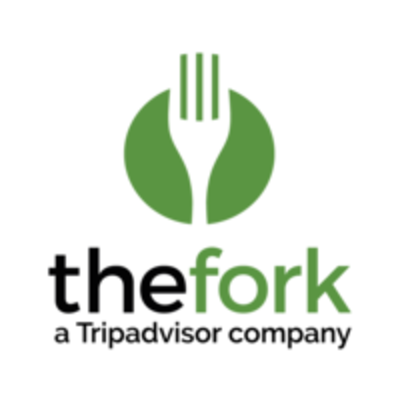 TheFork
Mobile Apps, Turismus, FoodTech

Od 250 do 2000 zaměstnanců
Nabídka
Senior Business Data Analyst H/F
Plný úvazek

 

Vzdělání:

Magisterský stupeň vzdělání

zkušenosti:

Neuvedeno
Tato pozice byla obsazena!
Who are they?
TheFork, a TripAdvisor® Company is the leading online restaurants reservation platform in Europe, Australia and Latin America, with a network of more than 80,000 restaurants worldwide, more than 30.5 million monthly visits and present in 22+ countries around the globe.
TheFork connects restaurants and diners.
Through TheFork (website and application), as well as through TripAdvisor, users can easily select a restaurant according to preference criteria (such as the localisation, type of cuisine, restaurant type and average price), consult user reviews, check real-time availability and instantly book online.
From the restaurants' side, TheFork provides them with a software solution, TheFork Manager, which enables restaurants to optimize reservations management, streamline operations and ultimately improve service and revenues.
TheFork team aims to inspire and enable people to confidently discover, experience and share food. We operate under a shared set of values that define how we do business and how we interact with our colleagues, our partners, our customers and our food community. We strongly believe that building a diverse workforce of people from all walks of life helps us have a richer, more vibrant, more successful workplace.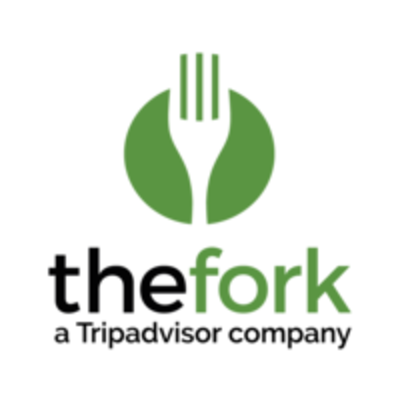 Visit the profile
Rencontrez Emile, Fullstack Developer

Rencontrez Arnaud, Head of Customer Success Western Europe

Rencontrez Cédric, Engineering Manager
Job description
Welcome to our fabulous world. 🍴We are TheFork. Our mission is to bring happiness through amazing dining experiences, thanks to our 3 main products : 
📱 TheFork App : the restaurant discovery and booking app for every occasion
🖥️ TheFork Manager : the tool to digitize restaurant operations and be in full control of your business
💳TheFork Pay & gift cards : the new and amazing dining payment experience
Creator of a unique model that disrupted the restaurant industry 15 years ago, we are now the leading dining platform across Europe and Australia. We are experiencing an exciting period of growth, and we need the greatest folks onboard. Together, we will make our wildest dreams come true! We strongly believe that our mission can only be achieved if we also bring happiness to our working environment. We do this by providing a flexible, multicultural  and positive environment where each individual has the space to grow.
We nurture this happy culture through our core values: We are better together -  We act like an owner - We genuinely care for our users and customers - We believe in transparency - We never stop learning - Speed wins
Oh! And we are also part of the big Tripadvisor family ❤️
Senior Data Analyst @ TheFork
As a Senior Data Analyst
, you will be part of the
Data team
, which is a transverse organization and whose role is to
support our Business
. 
You will report to the Data Insights & Analytics Director and be part of a team of 40+ People including Data Engineers, Data Scientists, Web Analysts…
The Data Team has 3 missions : 
Accelerate the Business

thanks to data and insights

Support company transformation towards a

Data-driven Culture

Develop a valuable and actionable

data asset
Role 
As a key player in our Data Insights team, you will take the ownership of the Core Business Domain and support decision-making and performance management by ensuring that the fundamental business metrics are under control. This includes providing a weekly overview of the business drivers to our leadership team, conducting in depth ad-hoc analysis and contributing to the delivery of best in class analysis and tools (models, dashboards…).
On top of your involvement in the Core domain, you will also support the other two business domains (diners and restaurants experience) by contributing on specific projects (Product, Sales, Monetisation, etc). 
Your missions :
1/ Business teams are equipped with A-level (relevant, reliable, proactive and agile) set of data and tools to monitor Business performance. New trends and impacts of business actions will be easy to measure and explain. 
Your role on this will be to lead its co-design with the different stakeholders and then to work with other data team expertises (BI, data engineering) to make it happen.

You will be the trustable partner for Business teams when it comes to monitor whether the business goes in the right direction and whether some alerts are to be communicated.
2/ Actionable insights for the Business
:
Fast and agile support to understand what's going on a specific domain or business question

Smart and proactive recommendations on what to do to robustify TheFork's quality of service and more generally speaking to accelerate business growth and profitability
 Your Profile :
You are working in an autonomous, proactive and accountable way

: you don't wait to be told what to do. 

You demonstrate an obsession towards excellence:

you systematically consider that good is not enough and constantly consider how to improve and reach the next level of quality, performance and impact

You play agile and fast:

delivering in a fast-paced environment is an easy business for you. You are comfortable to manage several topics in parallel, with different stakeholders involved.

You bring the outside in:

seeking excellence, you have developed habits to benchmark and consider how other companies are doing, what best practices could be source of inspiration and systematically consider how they can apply in your specific business context

You have a Master's Degree from an Engineering or Business school. 

You have at least

5 years of experience

in a similar analytical role

You have

excellent analytical skills and

master the main analysis techniques (A/B testing, Cohort analysis, PVM decomposition…),

You are able to

modelize complex problems

, find the best insights in large datasets and summarize findings in a clear and actionable way

You can

handle and transform data

efficiently (SQL is mandatory, Python would be a plus)

 You are familiar with data modeling (star schema) and visualization tools (Tableau, PowerBI…) to

develop impactful storytelling

Your

knowledge of programming languages and dataviz tools

(SQL, Python, Tableau...) allows you to efficiently manipulate data and to present your findings.

Your fluent in English
The position is based in Paris
We believe that we are better together, and at TheFork we welcome you for who you are.  Our workplace is for everyone, as is our people powered platform.  At TheFork, we want you to bring us your unique perspective and experiences, so we can collectively keep disrupting the restaurant industry and go from good to great.
#LI-OV1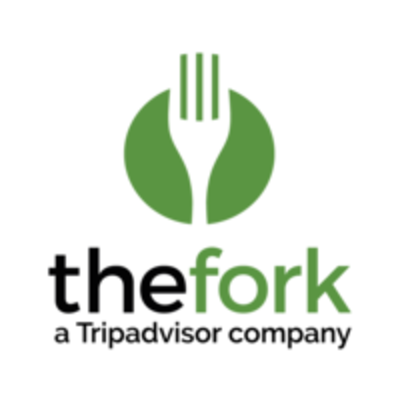 TheFork
Máte zájem o tuto nabídku?
Questions and answers about the offer