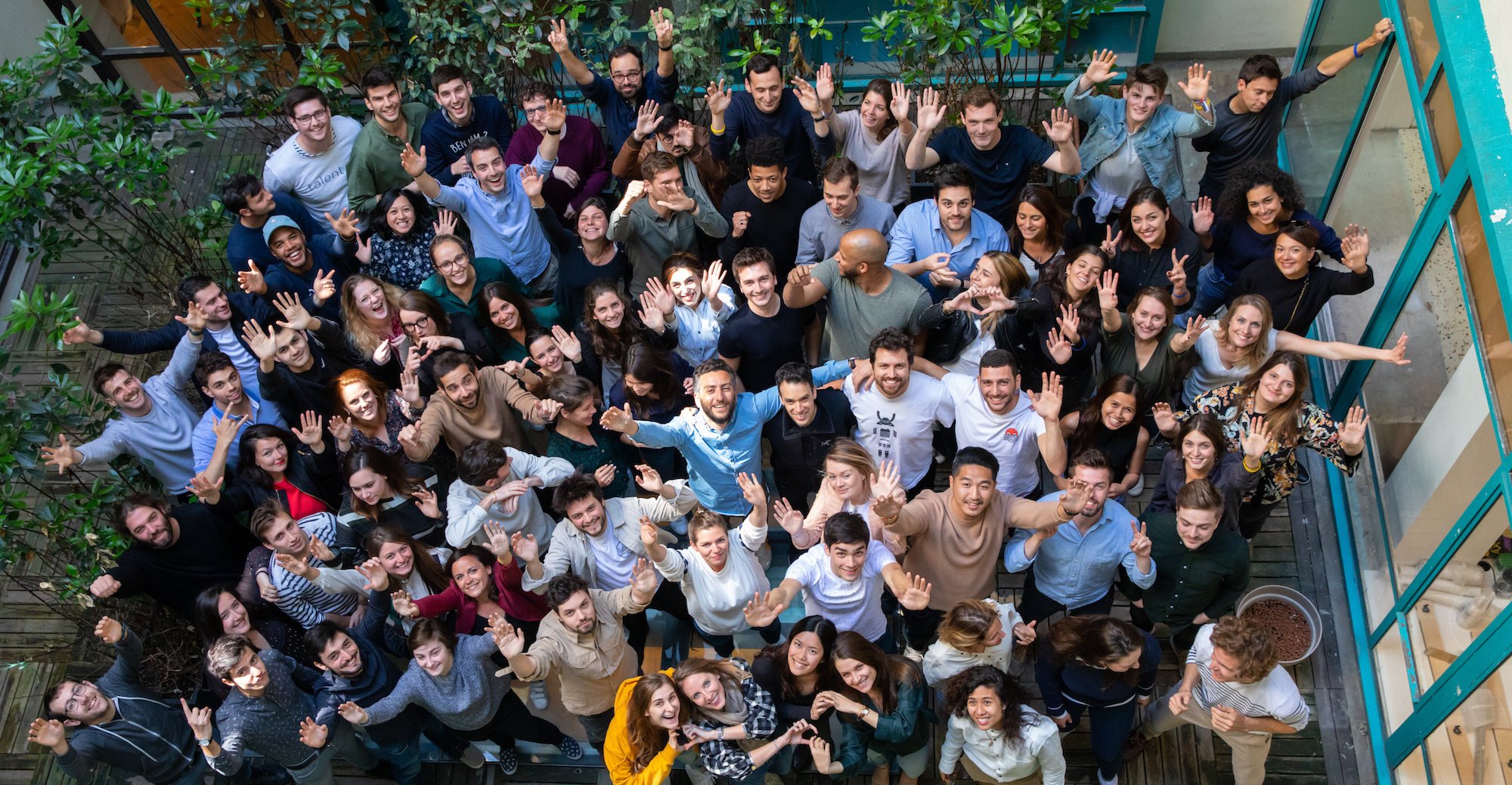 talent.io
Recruitment

Paris, Amsterdam, Berlin, London, Poznan, Sofia
Jonathan is one of the three co-founders. He has more than 10 years of experience in recruitment and business development. He worked for 3 years in a large recruitment firm in England, then he founded his own company specialized in tech recruitment.
He then joined Nicolas and Amit in 2015 to create talent.io, aiming to revolutionize the way companies recruit tech talent in Europe.
After over two years as a sales person in the job board industry, Clémentine joined talent.io in March 2017 to develop the market in Lyon : the first city managed remotely from the Paris office.
After this successful launch, she became the squad leader in charge of the French expansion, launching all French cities outside of Paris. At the same time, she launched talent.io offer in Lille as a Client Executive.
She is now a Market Manager, as she has built a successful team dedicated to the "Province" project, focused on expanding the geographic reach of talent.io. Next launch? Brussels!
Since 2015, talent.io's mission is to enable any company to hire the top 10% of tech candidates in the simplest possible way. Today, their selective recruitment platform is the easiest way for start-ups, SMEs and large companies to quickly build a powerful tech team. In January 2020, they joined French Tech 120! 🚀
How does it work?
👩‍🏫 Candidate's side: it's the best way to find a job quickly! By registering on talent.io, no need to waste time applying for job offers, companies directly get in touch with candidates.
👨🏾‍💻 Recruiters' side: talent.io select and qualify the best Tech profiles who are ready to take on new professional challenges. Faster than job boards, cheaper than recruitment agencies, more efficient than both.
What they are looking for
Their entire human and organisational approach is based on three key values:
👯 Think team : Together, we are better!
🚀 Make Impact : Your work makes the difference, you can have a significant impact on the company.
🏅 Take Ownership : On top of being responsible for your work, ad hoc initiatives will be encouraged.
If you also share these values, don't hesitate to take a chance at talent.io! 🍀
Why should you join talent.io?
💥 To be part of an ambitious project ... In 5 years, talent.io raised €10M to accelerate its growth. They have grown from a team of 3 people to more than 140 in 5 countries and 11 cities, and they don't intend to stop there! Their offices are located in Paris, Berlin, London and Amsterdam.
🌱 To develop your skills: talent.io offers a real learning path and numerous collective training actions, to enable everyone to cultivate operational excellence and develop their careers.
👫🏽 To be part of a tightly knit team across Europe: everything is done to develop a strong sense of integration and belonging! On-boarding programme "Talent University", Team building activities organised every quarter, international exchange programme between offices, annual retreat in a sunny location with all the teams, sport classes to be shared between team members...
🏡 To take advantage of a flexible and caring working environment, with a Remote Friendly policy and management based on trust and coaching.