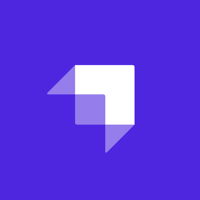 Strapi
Full-Stack JavaScript Engineer - Node.js/React/Next.js (Marketing team)
Společnost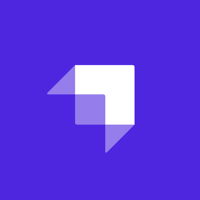 Strapi
Nabídka
Full-Stack JavaScript Engineer - Node.js/React/Next.js (Marketing team)
Tato pozice byla obsazena!
About
In the digital age, content rules.
Production and distribution have shifted from the few to the many. We have all become the media, the media has been marginalized and brands are now broadcasters.
Everyone has a story to tell or something to sell. A need to create and connect, post and publish, showcase and share.
So, say hello to Strapi! They exist to fuel the world's creativity and productivity
by unleashing the power of content.
So they've built the next generation CMS that does exactly that. Across the full lifecycle and the entire stack.
It's open-source. Javascript. Headless. Community first. And free. And will stay that way. Forever.
Job description
As Full-Stack JavaScript Engineer for the Marketing squad, your mission is to build new experiences to showcase Strapi's features, attract, educate and retain new users, partners, community members, and customers on the Strapi website.
Through code contributions to a component-based architecture based on Strapi, Node.js, React, and Next.js, your role is to deliver highly performant, SEO-optimized, and accessible user experiences to our visitors, users, and customers.
You will be joining a growing team, driven by our values (care, ownership, humility, ambition, and transparency) as well as innovation and experimentation. We are result-driven and focus on outcomes to serve the needs of the Strapi community.
With you onboard, Strapi will be able to:
- Have a company website showcasing our features, values, mission, and ambition.
- Increase the quality and velocity of delivery of new user experiences.
- Create immersive, impactful, and top-notch user experiences.
Missions
Developing and contributing to a component-based architecture based on Node.js, React and Next.js delivering highly performant and search engine optimized (SEO), accessible user experiences to our visitors, users, and customers
Testing, iterating, improving the global performance of the website.
Building new experiences to attract, educate, and retain the Strapi community, users, and customers
Develop and release new features for the users.
Engage with the community to understand their needs.
The missions of this role and squad are not set in stone and will evolve with time as Strapi and the team grows.
Preferred experience
Within +/- 6h for CET timezone.
Fluent English. French is a good plus.
Significant experience with web development and bringing applications to production: 2-3 years experience with Node.js and React. Next.js is a plus.
Empathy for the engineers and other teammates, being open-minded and humble. Someone who enjoys helping others.
Curious, versatile, and autonomous person who loves to try new techs they're not familiar with and loves to learn new tools and trends.
Already worked/contributed to an open-source project with a community of users is a great plus.
Note: you don't need to check all the boxes to apply 🙏
Process
First visio interview with Yves (Marketing director) — 30-45 minutes
Technical assignment — to be done over 1 week
Debrief with Marion & Alexandre (Engineering Manager & Lead Engineer) — 60 minutes
Team meetings with 2 duos of teammates — 30 minutes x 2
Founder meeting — 30 minutes
Values assessment with Fanny (Head of People) — 60 minutes
Reference check
Meet the team
This content is blocked
Youtube cookies are required to show you this content
Questions and answers about the offer
Přidat mezi oblíbené

Sdílet na Twitteru

Sdílet na Facebooku

Sdílet na LinkedInu
Vybrali jsme následující články, které by vás mohly zajímat
Inspirujte se tímto výběrem článků
Můžete na pohovoru říct "já nevím"?
Jakmile člověk místo dostane, už může klidně občas v práci přiznat, že něco neví. Ale na pohovoru je situace jiná, tam je uchazeč pod tlakem.