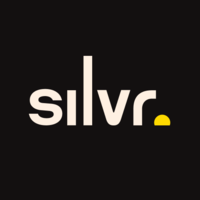 Silvr
VP Marketing
Plný úvazek

 

Paris

Možnost pracovat částečně z domova

Magisterský stupeň vzdělání

> 7 let
Společnost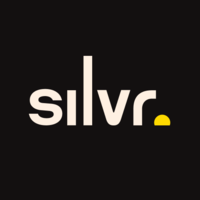 Silvr
FinTech/InsurTech

Od 50 do 250 zaměstnanců
Nabídka
VP Marketing
Plný úvazek

 

Paris

Možnost pracovat částečně z domova

Magisterský stupeň vzdělání

> 7 let
Tato pozice byla obsazena!
Who are they?
Silvr, the only French fintech company that finances the growth of digital companies.
Founded in March 2020 by two serial entrepreneurs Nima Karimi and Grégory Tappero. Silvr is the first company in France to finance online businesses that generally do not have access to bank credit and that are looking for alternatives to equity fundraising, a very long and selective process and costly in capital.
Silvr offers a new model called Revenue Based Financing (RBF), popularized in North America, that relies on company data for the granting of financing.
This RBF allows the entrepreneurs to finance their activity quickly, to keep 100% of their capital and to reimburse according to their turnover:
E-merchants, Silvr finances their media acquisition campaigns and stock. They pay them back later based on their turnover.
SaaS, Silvr transforms their recuring revenu into immediate cash flow.
Supported by the best French VCs (XAnge, OTIUM Capital, BPI France, EURAZEO et ISAI), Silvr supports more than hundred companies on the road to success!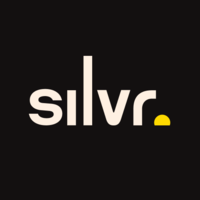 Visit the profile
Rencontrez Mégane, Investment Associate
Job description
We help founders succeed!
We extend flexible financing (aka Revenue Based Financing) to digital entrepreneurs based on proprietary data analysis.
What we need…
Our business is growing well, but we want to go further! We are looking for a VP Marketing.
Reporting to Pierre, Chief Revenue Officer, you will balance his profil whose background is in Sales/Partnership, way less in Marketing.
We're looking for an experienced, creative, results-oriented marketing leader to lead our marketing org at Silvr. This role will be responsible for defining, executing, and leading a marketing strategy, including content strategy, scaled digital marketing engagement, growth, partner marketing, product marketing. In addition, this role will own our customer advocacy program, which is focused on amplifying the stories of successful customers internally and externally through case studies, events, speaking opportunities, and customer references. The ideal candidate is data-driven, relently seeks to optimize, stays at the cutting edge of modern marketing practices, and has an unbridled passion for working hand-in-hand with sales teams to drive successful user outcomes. This is a great opportunity to build and have an impact on the business.
What you will do…
Build, lead, and grow a team of content and program marketing professionals,
Partner cross-functionally with product marketing, regional marketing, sales, and comms to define, deliver, and continually refine our content strategy,
Develop and execute a multi-channel and evergreen digital marketing strategy for the executive audience,
Lead Silvr's high-touch global executive program strategy, including the executive briefing program (virtual and in-person), customer advisory boards, executive sponsor program, and high touch CxO events,
Lead Silvr's customer advocacy program, including developing customer case studies, cultivating customer speakers to feature at Silvr and third-party events, delivering joint-customer announcements, and promoting customer success through Silvr marketing channels,
Lead Silvr's customer reference program, that supports the Stripe sales team in connecting happy customers with potential customers,
Design high-quality engagement opportunities to create and build relationships between Silvr and our customers and prospects, as well as across companies within Silvr's customer community,
Share customer feedback with sales and product teams, documenting feedback that will influence product strategy and sales priorities,
Partner with sales to build an aligned strategy and to prioritize focus areas,
Track, measure, and communicate program results, continually optimize for efficiency and scale, and seek to generate new global best practices through experimental efforts,
Work with cross-functional teams and partners to plan and test optimizations, and communicate key learnings and best practices,
Ensure projects, campaigns, and budgets are managed for success and tactics are being optimized towards OKRs, KPIs, and ROI,
Support marketing leadership with the development, tracking, and management of strategic marketing objectives, campaigns, and deliverables,
Confidently lead, motivate, and influence in a fast-paced environment.
Preferred experience
What you have…
8+ years of relevant B2B marketing experience leading a marketing strategy across multiple countries, customer segments, and products,
5+ years of team management experience, including experience as a leader of leaders,
5+ years of executive audience marketing experience,
Proven track record of defining and executing executive marketing content and program strategies that create and deepen relationships with decision makers in target accounts,
Experience developing customer success stories and amplifying those success stories through sales and marketing channels,
Experience delivering marketing programs and events in both digital and in-person event environments,
A clear appreciation of the different audiences Silvr speaks to, and how to tailor messaging by audience and by geography,
Proven ability to work across a global sales and marketing team to define requirements and priorities and deliver locally relevant content and programs,
Extensive and efficient project management experience, with a strong track record of driving simultaneous projects and multiple initiatives,
Demonstrated experience in measuring and improving the ROI of executive and customer marketing investments,
Remarkable written and verbal communication skills, including being able to convey complex topics with simplicity,
Experience scaling through agency and contractor resources.
What are your motivations…
Direct experience managing or leading an executive briefing center program,
A startup mentality with a bias to action and the ability to flex in a fast-paced environment,
Superb organization and project management skills and the capacity to manage multiple complex projects at once,
Proven leadership capability and effectiveness working collaboratively and cross functionally.
Recruitment process
Screening call with Sandrine (Talent Acquisition Manager) (30mn')
Screening call with Pierre (CRO) (45mn')
Written excersise to prepare at home (4h)
Interview with Sophie (Head of Corporate Marketing and Communication) (45mn')
Interview with Johary (Growth Manager) (45 mn')
Interview with Pierre (CRO) (30mn')
Interview with Nima, CEO and founder (45mn')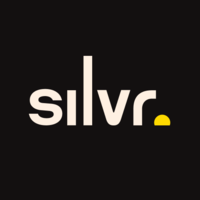 Silvr
Máte zájem o tuto nabídku?
Questions and answers about the offer
Sdílet na LinkedInu

Sdílet na Facebooku

Sdílet na Twitteru