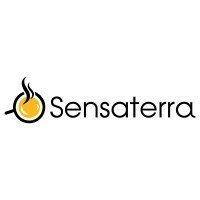 Sensaterra
Business Developer Alternance - French Speaker
Work-Study

 

(12 až 24 měsíce/měsíců)

Počáteční datum:

 

Paris

Možnost pracovat příležitostně z domova
Společnost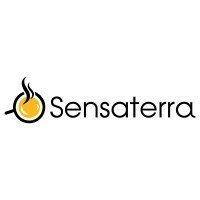 Sensaterra
E-commerce, Foodservice, FoodTech

Od 15 do 50 zaměstnanců
Nabídka
Business Developer Alternance - French Speaker
Work-Study

 

(12 až 24 měsíce/měsíců)

Počáteční datum:

 

Paris

Možnost pracovat příležitostně z domova
Who are they?
About us
SENSATERRA is the European marketplace offering hot beverages (tea, coffee, chocolate…) directly from independent specialists/craftsmen
🌍 Currently in France, Germany and Italy, our wish is to become the leading marketplace for hot beverages, whether for consumers or for hot drinks specialists
💕 Please find below our most important values:
Challenges: You are fond of challenges? Objectives do not scare you and overcoming them is your mindset? You will fit Sensaterra ! Challenges motivated us and we work as a team to overcome them everyday 😊
Curiosity: In our opinion, tolerance, open-mindedness and willingness to discover are at the core of our values. We want you to grow and keep your curiosity growing within the company. Thus, you will have the opportunity to attend diverse speeches and training and you will have a personalized follow-up.
Trust: Trust is our keyword, whether it is within the company or with our suppliers. Working with SENSATERRA means having responsibilities from day 1 and evolving within the company (regular internal promotions)
Team spirit: As great sportsmen/women, we believe the only way to achieve our mission and fill our objectives is by working together!
If you find yourself into this description, don't hesitate anymore and meet us for this great adventure 😊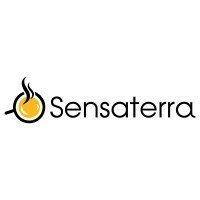 Visit the profile
Discover Sensaterra avec Camille, Cofounder and Head of Sales
Discover Sensaterra with Maxence, Cofounder and Head of Client Acquisition
Meet Amina, E-Merchandising Expert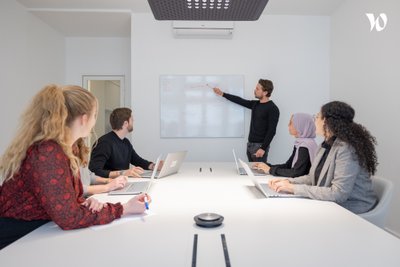 Job description
Required profile
We are looking for a French native speaker Business Developer to develop and be fully in charge of the French market. You will join the adventure from the beginning, and you will contribute to the growth of the company in Europe. You will work in a multicultural company & offices (job based in the city center of Paris).
As a French Artisan Representative, you will be in charge of growing the company business on the French market. Main responsibilities include:
1. Sales: You will have to develop in autonomy (and the help of your manager) your customer portfolio (including roasters, tea/ herbal tea & chocolate craftsmen…). You will have to find prospects, contact them, negotiate, and find the best agreement for both parts.
2. Sales strategy: You will create and have access to internal tools in order to follow customer numbers and develop a proper sourcing strategy. You will also help us structure the processes that will allow all new joiners to be more efficient!
3. Account Executive: You will be in charge of the full negotiation and creation of the partnership with the artisan. Also, you will be the one who creates the contract.
4. Fairs & events: And of course, you will be the best SENSATERRA representative during hot beverages fairs in France.
Additional benefits
● Office in the center of Paris: Sentier, the 'French Silicon Valley'
● Opportunity to become one of the 1st employee of a fast-growing startup and create everything from scratch
● Sharing offices with 3 other companies which are mainly hiring international profiles (you will meet lots of French speaking people!)
● Opportunity to learn from people that faced with the same issues to grow their businesses in Europe
● Fully-equipped office with, of course, high-quality free hot drinks 😊
• Remuneration: Alternance Wage (Average 1000 euros)
• 50% Navigo (transportation pass)
• Minimum 1 year of contact (it can be extended to 2 years)
• Apprenticeship rhythm: 4 days at work / 1 day at school
• Good work-life balance
Preferred experience
● You are fond of challenges; you are proactive and ultra-motivated by being invested in an ambitious start-up launch and growth
● You are a SALES person: you contact your leads by phone and never give up!
● You already have sales experience (or feel you can do it!)
● You enjoy human relations. You are dynamic
● You are not afraid to pick up the phone and get a direct contact with artisan
● You speak French fluently
● You are good at speaking English, German or Italian is a plus
● You are passionate or just very curious about the hot beverages market
● You build strong relationships with your partners, especially when it comes to great hot beverages :)
Recruitment process
Interview with Sevgi, Talent Acquisition Specialist
Interview with Camille, Cofounder and co-CEO
Interview with Maxence, Cofounder and co-CEO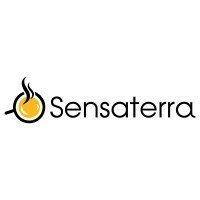 Sensaterra
Máte zájem o tuto nabídku?
Questions and answers about the offer
Sdílet na LinkedInu

Sdílet na Facebooku

Sdílet na Twitteru
Další nabídky na pozici Business Development
Mohly by vás zajímat tyto nabídky práce!
relevanC

Work-Study

Možnost pracovat částečně z domova

Malt

Work-Study

Možnost pracovat částečně z domova

Malt

Work-Study

Možnost pracovat částečně z domova

Malt

Work-Study

Možnost pracovat částečně z domova
Podívat se na všechny nabídky