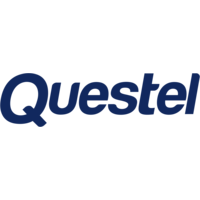 Questel
Human Resources Generalist
Plný úvazek

 

Počáteční datum:

 

Valbonne

Možnost pracovat částečně z domova

2 rok VŠ

> 3 roky
Společnost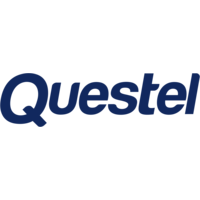 Questel
Nabídka
Human Resources Generalist
Plný úvazek

 

Počáteční datum:

 

Valbonne

Možnost pracovat částečně z domova

2 rok VŠ

> 3 roky
Tato pozice byla obsazena!
About
La mission de Questel est de faciliter le développement de l'innovation d'une manière efficace, sécurisée et durable.
Questel fournit une plateforme intégrée de logiciels et de services permettant de répondre à tous les besoins en termes de gestion de la propriété intellectuelle et du management de l'innovation.
Avec plus de 20000 clients dans 30 pays, Questel est devenu un leader mondial dont l'expertise IT est reconnue à travers le monde et se décline dans toutes ses offres.
Chez Questel, les employés, basés en Europe, en Amérique du Nord, en Chine, au Japon, en Inde et dans de nombreux autres pays, sont les principaux actionnaires de la société. Au quotidien, ceci se transcrit par une forte implication des équipes, des process collaboratifs et des circuits de décision courts.
Leur entreprise, accompagnée par des fonds d'investissement de premier ordre, et basée sur des valeurs fortes d'entrepreneuriat, de respect et d'honnêteté, poursuit à la fois une stratégie de forte croissance et un engagement de responsabilité sociale et environnementale.
Alors, n'attendez plus pour les rejoindre et vivre pleinement cette belle aventure humaine, riche en expériences et en challenges !
Job description
Your next adventure awaits here…
As part of our Human Resources team, you will implement and perform various HR programs, including:
 Recruitment : to interview and to facilitate the hiring of qualified job applicants for open positions; to collaborate with managers in order to understand skills and competencies required for openings ;
 Support to employees in various HR-related topics and resolve any issues that may arise ;
 Development and implementation of human resources policies: disability campaign, gender equality plan, economic and social database, risk assessment document… ;
 Knowledge of trends, best practices, regulatory changes, and new technologies in human resources, talent management, and employment law.
The list of missions listed above is not exhaustive.
Preferred experience
The perfect match…
 Degree in a HR or related discipline
 Proven experience as an HR Generalist (minimum 5 years)
 Good understanding of employment law, justice and appreciation of fairness
 Experience in recruitment
 Good understanding of employee engagement, motivation and Leadership
 Continuous improvement approach towards work processes and ability to drive projects to completion
Personal attributes
 Autonomy
 Great adaptation skills and absorption capacity
 Effective organisational skills
 Good relations
 Excellent communication and team work skills
 Ability to converse in English as well as French
Join Questel, a growing international group, and live a great human adventure!
What we offer… permanent contract, attractive remuneration, profit-sharing bonus, CSE benefits, restaurant card, health insurance, part-time remote…
Job Location Sophia-Antipolis
Meet the team
This content is blocked
Youtube cookies are required to show you this content
Questions and answers about the offer
Přidat mezi oblíbené

Sdílet na Twitteru

Sdílet na Facebooku

Sdílet na LinkedInu