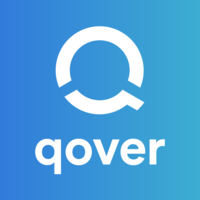 Qover
Digital Product Manager (Motor Insurance)
Společnost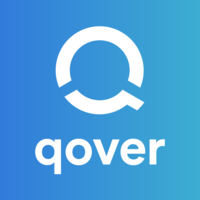 Qover
Pojišťovnictví, FinTech/InsurTech

Od 50 do 250 zaměstnanců
Nabídka
Digital Product Manager (Motor Insurance)
Tato pozice byla obsazena!
Who are they?
We are Qover, an InsurTech scale-up that has raised €35 million in 5 years. 🚀
With our 100+ colleagues based in Brussels, we build our own embedded insurance products using open APIs to help fast-growing digital companies – hacking insurance to make it simpler, smarter and more accessible.
We're active in 33 European countries and count on renowned partners like Deliveroo, Revolut, Wolt, Decathlon, Glovo, Cowboy and more. 🌍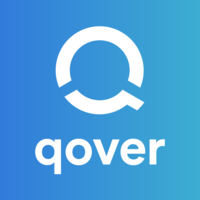 Visit the profile
Meet Parker, Chief Revenue Officer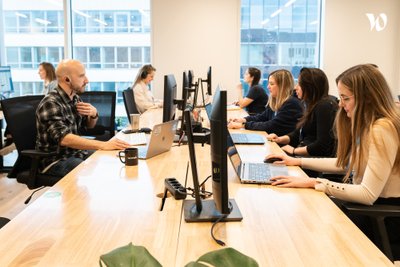 Meet Jean Dominique, Software Engineer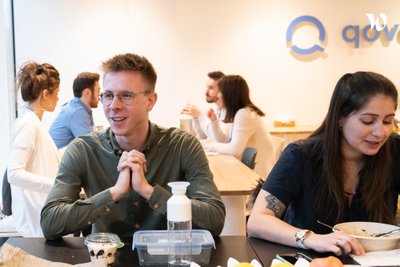 Meet Alex, Digital Copywriter & Storyteller
Job description
About Qover
We are QOVER, the leading European InsurTech scale-up that has raised €35 million in funding since our launch in 2016.
With 120+ colleagues based in Brussels, London and Paris, we build our own insurance products and make them available in real-time to our customers through open APIs.
We partner with fast-growing digital companies to increase their revenues and business value by adding Insurance services to their portfolio. Companies can embed or sell our products within days.
We're active in 32 countries and partner with renowned companies including Deliveroo, Revolut, Wolt, Monese, Decathlon, Cowboy, Angell and others.
Visit our website for more about what we do! 
Your job:
Qover is seeking an experienced  Digital Product Manager. You will be the "360-degree" owner of everything that relates to our global insurance solution for Automotive;
It is a unique life opportunity to oversee a product from the development to the build, the go-to-market strategy, then launch, and finally growing it to blockbuster status.
From product strategy, customer experience, partner relationship, insurance matters, marketing, and operations – in a fully digital native environment, you will ensure a 360 command of our Global Digital Insurance Solution.
By joining our team, you will: 
Own "360-degree" of our Global Digital Insurance Solution – which means:
●       Development phase – full definition of the marketing & business features of the product, customer journey, pricing, customer segmentation, defining KPIs and targets.
●       Build phase – Collaborating with the tech and Ops team to build the product, leading the prioritization of the development of the different features for the full customer journey including the claim management experience.
●       Go-to-market: Defining the go-to-market strategy, supporting the revenue organization to identify the right partners and customers.
●       Launch: Let's just ensure everything is going well and have a big party 😊
●       Grow: Continuous monitoring of the performance of the product, A/B testing, product & feature improvements
●       Partnership Management: partnerships performance review, building and sharing insights, collecting feedback, education pour partners, proposing prevention measures, proposing additional covers.
Attitude
●       You are stimulated by a fast-paced start-up environment, with a lot of changes, an informal culture, and a good mix of pressure and fun.
●       Digital Product savvy. Natively experimenting with SAAS tools to enhance the offering.
●       Have an entrepreneurial mindset.
●       You know enough product to talk product, enough tech to talk tech, and enough business to talk business.
●       You know what it means to solve complex, functional, and analytical problems while keeping the customer top of mind and getting things done.
●       You can translate customer opportunities and pain points into clear product requirements and have the communication and leadership skills to have your team aligned on vision and mission.
●       You believe in a 'lean start-up' approach to product development that's focused on a constant cycle of feedback, measuring, and optimizing.
Experience and skills:
●       3 - 8 years of experience as a Digital Product Manager, Product Owner, or Project Manager being product oriented.
●       Tech-savvy attitude. Familiar with APIs, Webflow (or similar tools), basic knowledge of Javascript/HTML/CSS
●       Google analytics has no secrets for you
●       Proven Experience or Affinity with Automotive insurance.
●       You are a perfectionist of the best possible customer journey
●       A solid understanding of insurance is a plus. And in any case, you are not afraid to learn about insurance products (don't worry we also think insurance is boring – but you will solve this by thinking first about the customer)
●       Strong analytical skills and data-driven thinking
●       Very good knowledge of English. The more languages the better.
●       Strong team player attitude
●       Don't be too serious.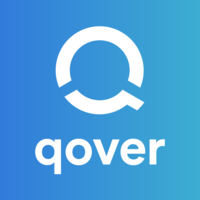 Qover
Máte zájem o tuto nabídku?
Questions and answers about the offer
Přidat mezi oblíbené

Sdílet na LinkedInu

Sdílet na Facebooku

Sdílet na Twitteru