Společnost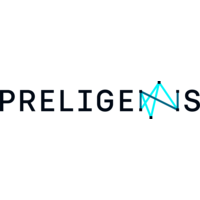 Preligens (Ex-Earthcube)
Artificial Intelligence / Machine Learning, Big Data
Nabídka
Senior Back-End Developer - Data Stack
Plný úvazek

 

Paris

Magisterský stupeň vzdělání

> 4 roky
About
Preligens est une startup New Space fondée en 2016. Ils développent des solutions de surveillance de sites stratégiques en automatisant l'analyse d'images - notamment satellites - grâce à l'Intelligence Artificielle.
En combinant d'état de l'art des techniques de traitement d'images et de Machine Learning, ils fournissent à leurs clients des informations plus fiables afin de leur permettre d'intervenir plus rapidement et à moindre coûts.
Forts de plus de 7 millions levés depuis la création de la startup, ils ont amorcé leur expansion internationale.
Job description
JOB TARGET / RAISON D'ÊTRE
Preligens has developed efficient monitoring tools based on an automated analysis of geospatial information and multiple other sources. By combining state-of-the-art AI techniques in both Computer Vision and Deep Learning, Preligens provides its customers with more reliable and more precise information, thus enabling faster interventions for a safer environment.
Our fast growth (x5/year) is fueled by international development (UK, Germany, US) and development of new product lines.
We are looking for an open-minded individual who strives for excellence and delivering quality outputs.
You will join the Geo Tool team to improve the architectures and constructions of geographic databases. You will bring your knowledge and expertise to improve the structuring of the existing processes.
You will be the lead on several technical topics.
MAIN AREAS OF ACCOUNTABILITY / PÉRIMÈTRE DE RESPONSABILITÉS
Reporting to the Data Stack Team Manager, you will be part of the Preligens Data Stack team, responsible for the entire extend of Preligens' geolocalized data (Satellite Images, Open Source Data, Database, API, etc.).
This means that you will bring your know-how and work to cutting-edge topics, in close collaboration with the Developers' and AI team. You will also be in charge of interacting with our sales, business and product experts to understand development needs and their corresponding product features implementations.
MAIN ACTIVITIES / ACTIVITÉS PRINCIPALES
Your tasks will include :
Design & architecture our back-end infrastructure and automated pipelines
Providing technical support of the different profiles within the Geo Tool team (backend and GIS developer)
Building powerful and efficient geospatial database architectures
Developing and testing new techniques and methods to manage geographic databases
Proposing new ideas to improve the performance of our current processing
Participating in projects involving several people, up to customer delivery. Side by side with the Development and Machine Learning teams
Preferred experience
INFLUENCE ON RESULTS / DIMENSIONS CARACTÉRISTIQUES
Must-haves:
Initial training as a developer (Master's or PHD)
At least 6 years experience as a developer
Python MasterStrong skills, databases (SQL, NoSQL) and data-engineering
Experience with crafting and maintaining Rest APIs and CLIsVery good experience in docker and production tool : CI/CD, Git
Management of complex architecture and processes (task orchestration)
Excellent organisational skills, autonomy and proactive approach
Nice-to-haves:
Use of AWS, GCloud or Azure
Knowledge of Python libraries applied to GIS (GDAL, Geopandas, ArcPy etc.) and PostGIS
Skills in web application development
Competences in Elasticsearch
This content is blocked
Youtube cookies are required to show you this content
Questions and answers about the offer
Přidat mezi oblíbené

Sdílet na Twitteru

Sdílet na Facebooku

Sdílet na LinkedInu
Vybrali jsme následující články, které by vás mohly zajímat
Inspirujte se tímto výběrem článků