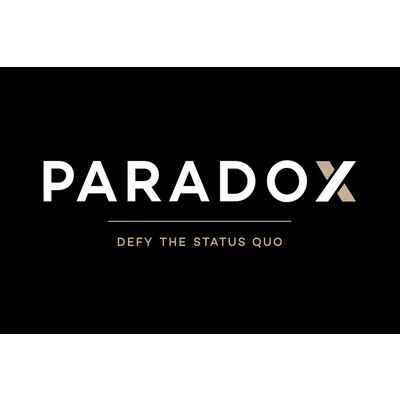 Paradox
Talent Acquisition Manager - ready for a new adventure ? 🔥🔥🔥
Plný úvazek

 

Počáteční datum:

Možnost pracovat plně z domova

Vzdělání:

Maturita

zkušenosti:

> 2 roky
Společnost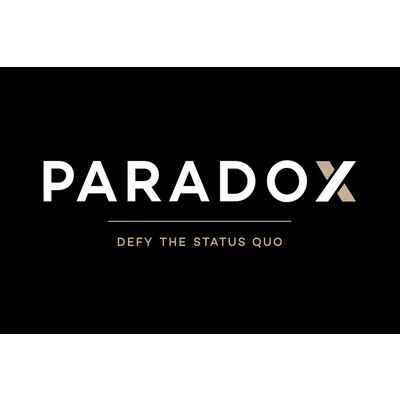 Paradox
Nabídka
Talent Acquisition Manager - ready for a new adventure ? 🔥🔥🔥
Plný úvazek

 

Počáteční datum:

Možnost pracovat plně z domova

Vzdělání:

Maturita

zkušenosti:

> 2 roky
Tato pozice byla obsazena!
Who are they?
Wait a minute.
Deep inside you are looking for a new adventure with…
🗽Freedom : feeling free to work remotely or hybrid and being trusted to deliver
🔥Ambition : growing up surrounded by smart colleagues driven to create something big
😍Impact : contributing to transform people lives at scale
And you deserve it because…
You are a top performer and you want to apply your Talent Acquisition genius to the creation of a team that really change lives
You are…
Passionate about Sourcing, and Recruitment: who innovates to build a crazy team
Selling & Marketing Skills
Drive & problem solver: who wants to continuously evolve procedures
Relation skills: Can build strong relationships
Tech Savvy
Then, you have found the next adventure that will fulfill you.
This is a full-time position, carried out from the comfort of your living room (or wherever you want) or from our amazing offices in Dubai or Paris.
But maybe YOU WONDER WHAT'S OUR STORY ? 😉
We are convinced that people don't want a job anymore!They are thirsty for a project with meaning, either through entrepreneurship, or intrapreneurship
But…making it happen is quite hard without finding what truly inspires you and learning the soft skills you need to get there : productivity, leadership, public speaking, coaching, stress management…
This is why we craft trainings & educational content to provide a set of tools and strategies centered around soft skills, self-growth and performance.We deliver through apps, e-learning platforms, events and a strong social media presence.
🎯Paradox has one goal: to help people and organizations live their true ambition
The challenge is that some people experience learning as boring, too hard, or on the contrary : for losers.Yeah, we all experienced that boring teacher 😴 or stumble on this video with unsubstantiated/crazy theories
It needs to change!!
So we travel the world with learning designers, and researchers and surround ourselves with top entrepreneurs ( Richard Branson, Marc Simoncini, Fred Mazzella ), top athletes (Fred Bousquet, Frank Leboeuf), artists (Barry Osborne, producer of Lord of the Rings and Matrix)… to reverse engineer their strategies.
⭐️Our ambition is to make our trainings and coaching as attractive as watching Netflix and to make success the only option for our clients. (whatever success means for them)
So far, this approach has paid off and has enabled us to exceed 2 million followers on social networks, and to organize online events and training courses attended by thousands of people.
But we wanted more, so we created 2 new brands with international ambitions.
And with them we have 3 dreams :
Helping 100 000 people achieve 1 dream and stick their pictures on a wall we call the 100 000 dreams WALL
Have Will Smith and Richard Branson in our next documentary
Reinvent Education & Create a badass platform to develop yourself
And that's where you come in.
Job description
YOUR MISSION 🚀
🎯Your mission can be summarized in 2 words : Talent Density*
*the proportion of A Players being really high
You'll report to the COO and your missions will be to…
1 - Build A Talent Acquisition Top Gun Team & Lead them to Excellence
Hire Top Talent Acquisition Specialists and train them to excel
Monitor and support the team's performance on a daily basis to ensure that objectives are met
Generate monthly updates and reports on key talent acquisition metrics
2. Build a Sourcing Machine to find Super Stars
Train the TAS in sourcing methods ( boolean search, automations… )
Take a proactive stance on sourcing and contacting candidates through online channels, social networks, boolean search, CV banks, networking events and our ATS
Source diverse and experienced profiles through a variety of recruiting channels
Source and Recruit the most strategic profiles yourself
3 - Define & execute an innovative talent acquisition strategy allowing us a competitive advantage
Each quarter provide a strategic hiring plan : Develop, Plan, and implement creative talent acquisition strategies;
Communicate regularly with the Heads of departments to get a clear view of company's hiring needs and organizational goals;
Craft attractive job descriptions, not the kind you find on the internet - When people read your job desc they feel the vibe and values of Paradox, the right talents are hooked and the others
Implement new ways to Attract top talents : Write Ads, employee referrals
4. Boost Employer brand (Make Paradox extremely visible and attractive and share our culture and values)
Leverage social media, and make Linkedin Pages 10x its followers
Develop relationships with the right schools & campuses to identify & recruit the best entry-level candidates
Turn employees into brand ambassadors by creating programs and activities to boost our digital footprints;
Participate in events, career fairs and meetups to increase employer brand awareness
5. Implement an outstanding Hiring Process & Interviews to maintain talent density ( 90% of recruits turn out to be A Players ) and make a  great first  impression
Have a meticulous approach to recruitment. Be a real A Player filter, being able to bring out crucial information about the candidate (biases, implement cognitive tests, repetitive patterns in the candidate's background…), generating a detailed and factual report after each interview
Manages the ATS and recruitment technology tools and continuously review our process, to drive improvements
Sell the company and vision to top talent
Offer an exceptional and personal experience to the candidates
6 Systematise recruitment to make it increasingly  efficient & Train Managers to be more effective
Document good practices, Always Refine the process and build/improve templates and automations
Coach, train and mentor the hiring team and Hiring Managers
integrate feedback to continuously improve sourcing and recruitment effort
Research talent acquisition trends
Preferred experience
DO YOU RECOGNIZE YOURSELF ?😍
Personality
Driven & Problem Solver : Strong Desire for performance & execution. You love tackling challenges
Growth over Ego : You are eager to receive feedbacks and question your ways of doing to improve and achieve excellence
Analytical Mind : you are able to analyze data, overcome your biais, and assess
Leadership : you love to coach and inspire your team
Love for Selling, Influence & Marketing : you're passionate about seeing things through other other's eyes and sell to the right top talents their next adventure
Excellent organizational and time management skills
Digital Savvy : You love to implement the last digital tools and automation
Strong Desire to create Woww to people
Experience
Previous work experience preferably as a Talent Acquisition Specialist, TAS, TAM, Head of Talent Acquisition for at least 3 years
Hands on experience with Applicant Tracking System (ATS)
Fluent in French & English
IT MIGHT NOT BE FOR YOU
We are inspired by a culture of performance and ambition. We have a very startup-oriented culture where everything is fast-paced and there is a lot of change. You won't always be told what to do or how to do it
We tell each other things, even if they are uncomfortable. We value growth over ego. At Paradox, expressing disagreement to a manager and knowing how to debate is valued! We encourage critical and strategic thinking.
If all this makes sense with you, then we'll love working with you (and you with us, you'll be pampered!)
WHY JOIN US ❤️
A work with Impact, Freedom and Ambition
Growth & Ambition 🚀
-> 🏅Being surrounded by A-players who strive to performwhilst being in a good mood
-> 🏋️‍♀️No more bosses, but ongoing conversations to support your growth
-> ⚡️Being part of an ambitious company synonymous with opportunities for evolution!
Competitive Salary 💰
But you don't just want a competitive paycheck, you also want…
Impact & Meaning🔥   -> 🦄Playing a crucial role in the development of a company whose content and products are enjoyed by millions of people
->  🤩Waking up in the morning feeling like you are making a difference is something!We receive messages every day from clients who have successfully lost weight, quit smoking, reach a mile stone in their business, built better relationships, and made positive changes in their lives.
But that's not all, we believe that driven people deserve…
Freedom & Well Being 🗽☀️
-> 😎A company culture based on autonomy & accountability
-> 🗽Flexible working hours
-> 🌎A remote culture from day one with the freedom to work from wherever you want
-> 🏤Magnificent office in Dubai, Paris, Barcelona - it feels like home :)
-> Standing desks paid by the company if you live far from our offices
-> 💻Work on Mac, for us it counts :)
-> 🏀350€ per year paid by the company to take care of yourself ( for your gym, or dance class or whatever make you feel great)
-> ✈️Annual team building / Team retreats to get together - you receive your plane ticket to join us by the pool and have a good time together, or brainstorm the next crazy challenge.
And as Yannick, our community manager, says:
To make a long story short, Paradox is a growth adventure on steroids, an adventure where you grow personally, whilst helping others do the same.
Recruitment process
How to apply ?
❌ Any copy-pasted and non-personalized application goes directly to the trash can.
⚠️ To complete the recruitment process, each candidate must organize calls with his or her previous managers. If you are not comfortable with this idea: do not apply ⚠️
If all this sounds good to you, come and write the next chapter with us 🚀🚀🚀🚀
Recruitment process
📃A quick 7 to 8-minutes survey
📞⚡️A 15-minutes call by zoom or by phone
📞🌟A 60-minute CULTURE interview by Zoom or by phone to better understand your background and check in depth the alignment with our values and culture
💻 A FINAL interview: video call to review your background & see how we can match your desires with our needs.
⚠️ 👥 Reference Calls: you organize for us at least 3 calls with former managers. We do this because it's the insurance for you and the team to be surrounded by A-Players, and it's also a way to get to know you and make your onboarding easier.
👪 Welcome aboard!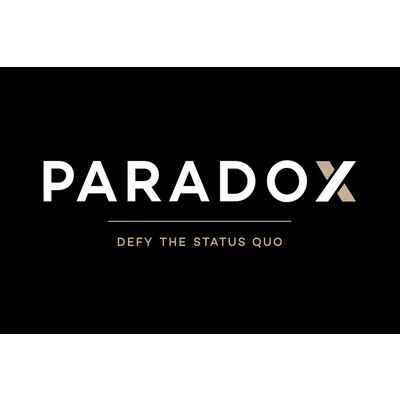 Paradox
Máte zájem o tuto nabídku?
Questions and answers about the offer